Customer support sometimes feels like a third wheel alongside marketing and sales. On the one hand, an effective marketing strategy brings in troves of new leads and data to split test campaign strategies for maximum ROI. On the other, sales offers the thrill of closed deals, measurable achievements, and a healthier bottom line. Meanwhile, customer support departments are typecast as windowless call centers wherein tired agents deal with the clumsy subjects of late night infomercials.
Open scene. A middle-aged man is making pancakes. He removes a bottle of milk from the fridge. Holding it by the handle, he fumbles with the twist-off lid. Clutching the handle awkwardly, the bottle slips from his grasp, the lid flies off, milk flies high in a fountainous eruption. The pancakes are flooded and the counter is soaked. The shocked man gazes at the camera helplessly.
But customer support isn't really about that. Everyone, not just the hapless targets of infomercial shadenfreude, needs a little help now and then. Also, customer support has come a long way. This is thanks to software -- innovative SaaS companies are putting out helpdesk solutions that make customer support a breeze, sometimes even enjoyable.
The right solution will shape your customer support performance. Consider these points when choosing a helpdesk for your customer support team.
1. Budget
You may revisit the matter of your budget a few times while choosing a helpdesk due to a few factors -- the number of agents and features you'll need, the solution scalability, etc. If you're strapped for cash, some vendors -- Freshdesk and Zoho, notably -- provide free versions. The features for free helpdesk solutions are pretty sparse, but you'll have a functioning support center, and familiarity with the solution if and when you scale up. Zendesk offers a Lite plan for a single agent (solopreneurs, take note).
2. Number of Agents
Modern helpdesks are equipped with features to ensure even distribution of support cases and tools to improve agent efficiency, like ticket macros or canned responses. They'll also offer varying degrees of customizability for individual agents to tailor the solution to their workflow. Most helpdesk subscriptions bill per agent per month, so determining the number of agents for whom you'll need seats will provide the firmest baseline for cost projection for any given solution you choose.
3. Channel Support
Helpdesks provide a unified console for multichannel customer support that includes emails, calls, SMS, live chat, community forums, web forms, and social media. (The last one gets a bit more complex and we'll get to that later.) Helpdesk subscriptions are typically structured as escalating tiers of functionality (and price) in which costlier subscriptions enjoy more features, including channels, and fewer restrictions. Limiting your support availability to a few select channels can help you improve the customer experience on those channels. Some vendors, like Happyfox, are better suited for businesses looking to provide high-level customer support over a narrow range of channels.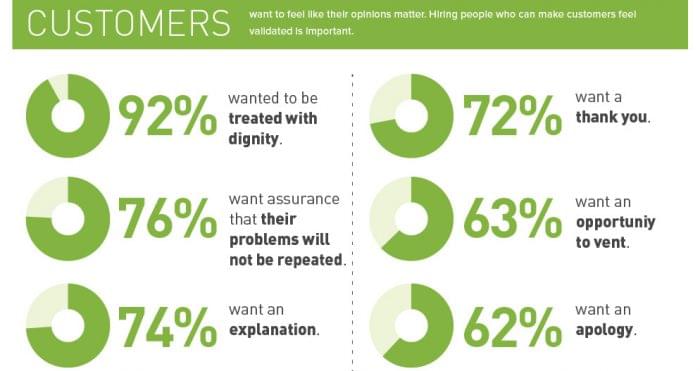 4. Language Support
The larger a company grows, the more multilingual its operations become. This is especially true for business that provide cloud-based services or that ship products internationally. Depending on the subscription, Zendesk offers automatic translation (albeit powered by Google Translate, so it's not foolproof). Freshdesk and Happyfox offer tools for building a multilingual knowledge base, and various others (including the ones mentioned) allow a translated agent interface.
5. Support Availability
If you're looking to provide 24/7 customer service, service during customers' local business hours, or some alternative, you'll want to check out a helpdesk that offers multiple business hours. This allows you to set up automatic responses to tickets submitted after hours, disable notifications for those tickets, or set up specialized ticket routing to ensure agents in specific departments aren't bothered in their downtime. Freshdesk offers this feature in its Estate plan, but Zendesk and Kayako offer similar functionality in their less expensive second tier plans at $20 and $15 per agent/month, billed annually, respectively.
6. Reporting & Analytics
Once your customer support department is established, you'll need to monitor performance. Helpdesks track user activity from the broad -- such as tasks completed, tickets assigned, and number of logins -- to the specific -- such as like average call duration or average customer satisfaction rating per agent. Reporting and analytics capability will look at your department as a whole and at individuals and dissect performance down to the channel, type of ticket, and time of day. Zendesk, Kayako and Happyfox allow custom, scheduled reporting on their mid-tier plans.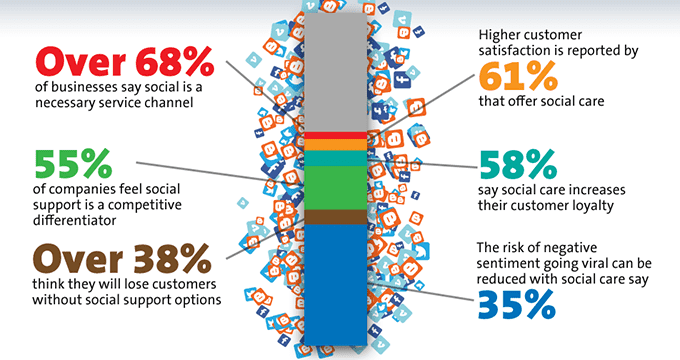 7. Social Media Support
Social media customer support
comes in various forms. It could be basic, like social web forms that raise tickets or making self-service resources available through a Facebook profile. It could be more complex, like social media monitoring and sentiment analysis to notify agents when a brand begins to trend negatively. If you aren't satisfied with a helpdesk's out-of-the-box social customer support features, Freshdesk integrates with Hootsuite on all plans, Zendesk integrates starting with the Team plan, and
Desk.com
integrates through Zapier. Zoho customers might prefer Zoho Social for a familiar product environment.
8. Service Level Agreements
Particularly for B2B service providers or businesses with different levels of management, adhering to a service level agreement (SLA) can be problematic for individual agents and nearly impossible to keep in one's head. Depending on the subscription, helpdesks allow creation of multiple SLA policies which agents can apply to select tickets to enable notifications or a running clock to ensure timely service. Kayako and Happyfox both offer SLA management beginning with their second tier plan.
9. Scalability
A benefit of cloud-based helpdesk subscriptions is scalability, which allows users to add users, and upgrade, downgrade or cancel their subscription according to their needs in real-time (as opposed to scaling an on-premises solution, which requires more IT investment and time). Freshdesk provides users the option to purchase Day Passes for $1 for temporary users, while Kayako provides a limited number of free seats for Collaborators, who can use helpdesk features but not interact with customers. Make sure your VoIP solution scales with it. Zoho Desk recently integrated with Amazon Connect, which provides cloud-based call functionality billed on an as-needed basis.
10. Integrations
Helpdesks integrate with related business apps to draw from and contribute to related business apps. CRMs can bring customer context into support tickets, ecommerce platforms bring up their purchase history. Reporting services can compare support performance against industry averages. Zendesk integrates with 96 different ecommerce and CRM solutions; Freshdesk integrates with major email marketing providers; Happyfox integrates with social media, VoIP providers and ecommerce platforms.
Choosing a helpdesk is akin to deciding how to empower your support agents to be there for your customers in the right ways at the right times. All of this is key to the omnichannel approach of customer engagement, which aims to optimize services, improve the customer experience, and build the reputation that attracts talent and return customers alike.
Shopping for a helpdesk? Check out our free comparison guide.