Salespeople are an independent lot and can get pretty stubborn what deciding what works and what doesn't. While there's plenty of formal knowledge regarding sales, especially beginner stuff regarding the sales funnel and pipeline stages and BANT criteria and so on, sales professionals often have their own rituals and approach towards moving an opportunity towards closing.
While the art of closing a sale remains true to each practitioner, the nature of sales roles, particularly B2B sales, has evolved as salespeople and customers alike benefit from new technology. Inside sales teams spend more time onsite contacting leads through calls, emails and social media with only rare forays to close deals with a handshake the old fashioned way.
Salespeople are still making calls to close deals or advance them through the pipeline, and businesses are long begun replacing landlines and personal cells with VoIP, SIP or PBX. But how to choose a solution that best fits your needs? When searching for the provider and subscription that suits your business best -- or a sales CRM with call integration -- these are the features you should look for to empower your sales team.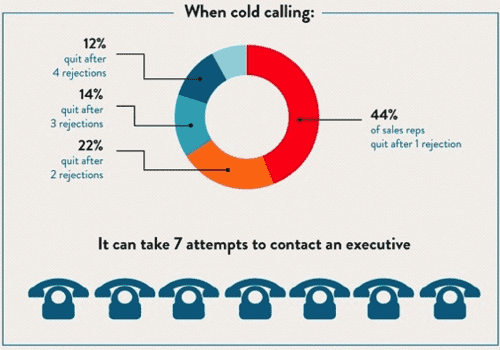 17 Call Features Essential for an Inside Sales Team
1. Call Campaigns/Auto-Dial -- Call software can allow you to build a list of prospects based on a combination of criteria, such as geographic location and/or lead score, then combine them in a campaign that automatically dials the next contact after the call ends. The mechanics can be customized -- the list can be built manually while the auto-dialing can be disabled -- but the ability to draw up a campaign with contacts and numbers saves time and mental bandwidth.
2. Click-to-Dial -- The ability to call a number by clicking on it or a nearby icon is a huge timesaver for a sales rep. Every feature that saves an incremental number of seconds per call adds up, letting that rep make maybe an extra call per minute, several more per hour and hundreds more per week. At the very least, it makes a mundane aspect of their work a little easier, allowing them to dedicate more energy towards connecting with the person on the other line.
3. Call Recording -- The ability to record a call allows reps and managers to review it later for customer insights, training purposes or simply to have a historical record. This is useful to identify winning sales strategies (or, conversely, shortcomings) or get to the bottom of a customer dispute. The recording is usually saved in the activity timeline for that particular contact. Make sure customers are made aware that the call will be recorded before the conversation begins.
4. Call Transcription -- While call transcription isn't flawless, it provides a distinct advantage over a recording in that it's generally easier to scan a body of text than to skim through an audio recording. This allows similar benefits as a recording -- training purposes or an historical record -- while innovations in artificial intelligence enable users to analyze customers' emotions or frequency of use of specific words or phrases.
5. Add Notes During Call -- Sales agents take notes during audio chats to build context on the customer.. The ability to add notes into the call software -- or your CRM with computer telephony integration (CTI) -- allows that context to be added into the contact's lifetime of interaction history with your company. This allows a sales team to leverage their agents' experience and product familiarity to personalize otherwise impartial data.
6. Voicemail Drop -- Instead of leaving unique messages for every call that goes to voicemail, agents can record a high-quality message and 'drop' it once a call goes unanswered. This saves a considerable amount of time; a voicemail might take, at the very least, several seconds, while a voicemail drop takes a single click.
7. Local Outbound Caller ID -- Calls with local phone numbers have much higher conversion rates than toll-free calls. Certain call solutions allow reps to choose an available local number before initiating calls to that area -- providing the advantage of locality without actually being there. There's no need to mislead the customer about your location; if they ask, answer truthfully, but as the sales call remains the same without your physical location, there's probably no need to volunteer that information.
8. Live Call Monitoring -- The ability for sales managers to listen in on calls provides the opportunity for real-time course correction for new agents or in calls with important leads and existing clients. This can prevent an unexpected situation from spiraling out of control or simply provide a learning experience for an agent in training.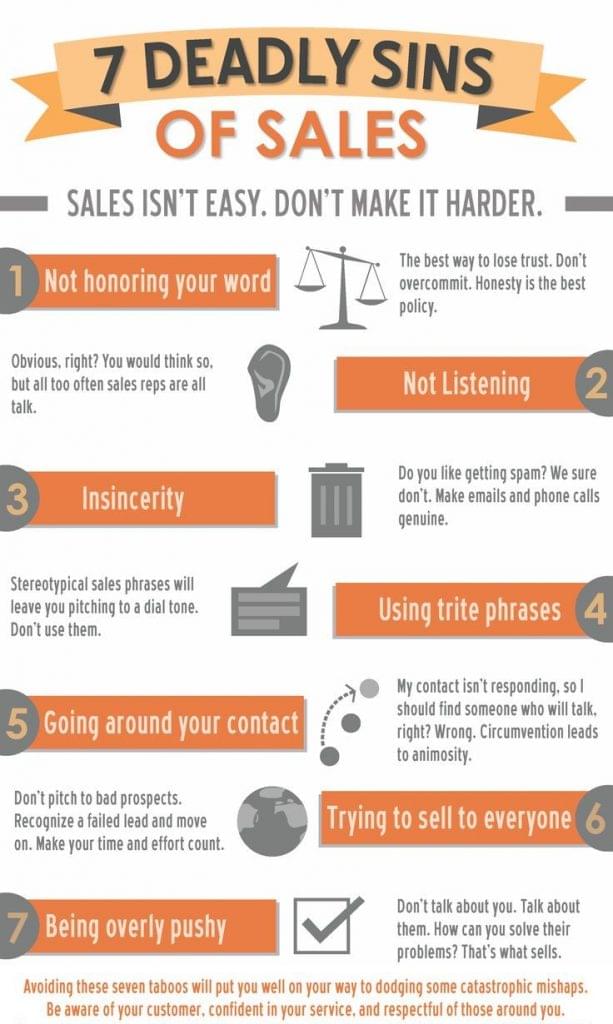 9. Call Transfers & Forwarding -- Customers occasionally want to speak with someone else. Instead of having them sit at your station, simply transfer their call. Need to head out of the office but still want to take calls? Set up call forwarding so customers can still reach you.
10. Caller Context -- Call software that integrates with your other business applications (such as a CRM) can produce a popup with important details of a contact's interaction with your company. Their purchase history, emails, previous agents' notes, ongoing case activity, and so forth -- this gives agents the most latitude to personalize conversations with every customer.
11. Call Scripts -- Certain solutions allow for call scripts tailored to customer segments, pipeline stages, even lead score. While every agent has their own approach, offering a common baseline for engagement doesn't hurt. The script pops up on the screen the moment the call is initiated.
12. Call Reminders -- Not every call goes through, and rather than leave a voicemail, a rep might prefer to call back at a later time. High velocity sales reps with important deals on the back burner can set reminders to call those leads at the right time, so they can focus their attention on prospects ready to be called now.
13. Call Logging -- Calling software should automatically log call times, status, duration and contact info in the activity timeline of the caller or related organization. Available in the log should be any notes the agent adds during the call. Calls that relate to two or more contacts or organizations should be logged for each respective record without requiring much agent input.
14. Call Analytics & Reports -- Calling software can leverage internal data collection to provide insight on the real-time and historical activity and performance of individual agents, groups and the call center as a whole. Depending on the software and subscription, admins analyze performance using default and custom KPIs to optimize resources around periods of heaviest call volume, set benchmarks on agents' known proficiencies, and train agents specifically for areas known to need improvement.
15. Inbound/outbound SMS -- Integrating another mobile channel into your marketing and sales process gives your customers the flexibility to opt-in to messages for upcoming sales, and gives your sales team the chance to interact with leads in a channel they may prefer. Certain solutions also allow SMS messages to be sent in bulk, while inbound and outbound texts are tracked so activity can be dissected by agent, time of day and stage in the sales funnel.
16. Notifications -- Sales agents can be informed of a missed call, received voicemail or SMS even when the call software is closed through email, desktop and mobile push notifications. This keeps agents on top of their sales activity even when they take their attention away from the sales platform.
17. CRM Integration -- Call software from cloud communications provider often integrates with leading CRMs so that logged and tracked data can be included in the activity timelines for contacts, leads, opportunities and organizations and included in CRM reports. Some integrations allow users to make calls directly from the CRM. For a great list of which providers integrate with the largest CRMs, check out this excellent piece on VoIP CRM integration from our sister blog at GetVoIP.com.
Which Sales CRMs offer computer telephony integration?
Chances are you already have some phone service for your company. (Of course, this service might consist of landlines or employees using their personal phones.) If your business entails sales calls, or you simply want to track outbound business related calls and incorporate associated data into reports and business processes, you'll want a cloud-based calling solution that integrates with your CRM.
If you're in the market for a sales CRM with call integration, we've got a few good options for you.
Agile CRM -- Agile offers an all-in-one solution with sales automation, marketing automation and customer support, depending on your subscription. Agile's built-in call integration becomes available on their third subscription tier -- their Regular plan -- and their CTI functionality includes many features on this list. Agile offers month-to-month, annual and biannual subscriptions and target their product for small, growing businesses. They recently announced integration with RingCentral, a VoIP provider. Visit Agile here.

Base -- Base offers a sales platform with integrated call and email functionality. They offer three subscription tiers; call logging, recording, and click-to-dial are available through a free add-on for any subscription. Base integrates with cloud communications provider Twilio and passes their pricing directly to the users with no markup. (Check out details on Base Voice pricing.) Base offers annual contracts only. We recently visited Base during their Sales Intelligence Roadshow in NYC; check out their website here.

Zoho CRM -- Zoho offers a free CRM, but its call integration -- achieved through Zoho Phonebridge -- is available on its first subscription tier. Zoho CRM offers sales automation, team collaboration tools, marketing automation, document management and workflow management. Depending on your subscription, additional features are available, including Zia, their A.I. assistant. We've written about Zoho call integration before -- most recently in the Zoho integration with Amazon Connect -- and no doubt we'll write about them again; they roll out updates and new products fairly regularly. Visit their site here.
Looking for a new sales automation solution? Check out user reviews and ratings on our free sales automation comparison page.