Social listening means extracting key insights from social conversations that you can apply to make your business successful. It is part of, but not the only part, monitoring your social media accounts, followers, and conversations. Monitoring your social media accounts is passive or at least reactive; you take your data and you put it in a spreadsheet, or you respond to @mentions. Social listening means actively getting involved and talking to your customers and potential leads. It also can include using advanced software that can interpret natural language and track millions of points of data. But that data is only as good as how you use it to improve your business, grow your affiliate program, earn more revenue, etc.
In 2017, Clutch surveyed 300 medium and large business about how they used social listening tools. The main objectives for social listening are:
Improving customer service

Reaching new customers

Staying ahead of the competition

Managing online reputation

Identifying new business opportunities

Understanding customer sentiment

Monitoring industry influencers
Let's explore what these objectives mean and how you can apply them in your business.
Improving Customer Service
Good social listening doesn't mean just putting your ear to the ground, it means knowing that a herd of elephants is about to run you over. When a customer @mentions your name, it's an opportunity to engage directly with a customer who is either very happy or very unhappy with your product.
Your customers expect a quick response, some within an hour. But the rewards are worth the effort.
Tesla Motors founder Elon Musk took the time to respond to a customer who was frustrated that too many Tesla owners would leave their car at a charging station, but wait too long to pick it up after the battery had charged. Musk agreed and told the customer he will work on solving that issue.


Although you will do everything possible to make your product or service foolproof, there will always be a better fool. Depending on what your company does, you could have a third party not honor your affiliate discount, your supplier might give you a second-rate part, your code might have misspelled the word "tether" as "teather," or your robot butler may have aspirations of playing the Tin Man in a Broadway show. But that's all okay in the long run if you listen to your customers and respond accordingly.
The traditional way of dealing with unhappy customers is to ask what the specific problem is, what you (the vendor) can do better next time, and if there's anything you can do to smooth it out and continue to earn their business. It's a time-tested method that works for everyone. But…in some cases, giving your customer attention and a smile is as good or better than sending out a gift card and a canned apology.
Here's an awesome zinger from grocery chain Sainsbury's on how they dealt with an unhappy customer: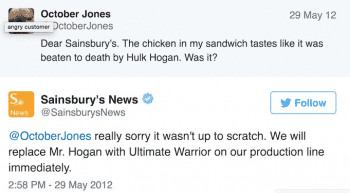 It would have been a perfectly good response on Sainbury's part to ask for a private DM and smooth things out that way, but instead they saw an opportunity to not take themselves too seriously and built up their brand. Obviously, this approach wouldn't work for, say, Bear Sterns, but it would work for Bear Naked snacks. By actually knowing the customer, and knowing a bit about the WWE, people are still talking about this tweet from a grocery chain in the UK six years later. That's the sort of brand recognition you can only get by forming a close relationship with your customers.
Reaching New Customers
How do you get your message in front of customers if so much of social media is filtered out? You have to have a mix of content people want to share alongside reasons to be excited about your company. I'll emphasize being excited about the company, not just being aware of the company. Social Listening is about more than the "vanity metrics" on social media (likes, shares, follower numbers), it's about listening to the things that are important to your customer, so that you can give it to them when the time is right.
You will be hard-pressed to find someone with more positive things to say about his company than T-Mobile CEO John Legere. Legere is constantly pushing his brand, giving out free things, taking jabs at his competitors.
Here's Legere pushing Galaxy's newest smartwatch and phablet. He hits his major talking points: the newest phone, his advanced network, and the time to pre-order.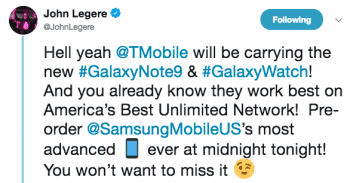 Here's an example of Legere retweeting a customer who thanked him for T-Mo's great customer service, letting everyone know that they'll be taken care of should they have a problem with their phones, and in this case, with the help of an app.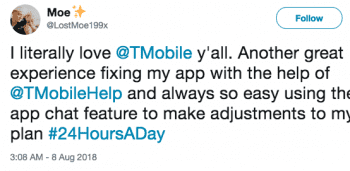 John Legere also peppers his Twitter feed with the usual suspects, including tech news, pet pictures, jokes, and praise for his employees. Compare that feed to AT&T and Verizon, which seem like faceless corporate monoliths in comparison to Legere's outsized personality. As a result, Legere has 5.72M Twitter followers, more than three times Verizon's 1.66 million. That means Legere's message is in front of three times as many faces. That's also three times as many opportunities to push that new Samsung device.
Staying Ahead of the Competition
In order to stay ahead of your competitors, here are a few simple steps to follow.
Follow your competitors on social media and see what sort of campaigns they run. Identify the posts that get the most engagement and see how you can either put your own spin on it, or do something exactly counter to it. See what the customers are saying, which means monitoring important key words in your business, the names of your own company and your closest competitors. Is there something you do better than your competition that your advertising campaigns should focus on?
Pay careful attention to what customers complain about and both how you would handle their issue, and how the customer feels after their issue has been resolved. Is there something you can do to convert that customer or someone like them? Did that help pin point a pain point you can prevent?
Wendy's Twitter account has surgical accuracy in their takedowns of competitors. This is how they responded to IHOP's publicity stunt name change to "International House of Burgers."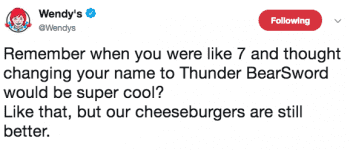 Or this classic "freezer" burn on McDonald's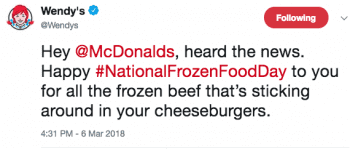 Like T-Mobile, Wendy's has built up a quirky brand recognition that is willing to go places (to make a joke) that the larger names won't. It comes off as more genuine rather than manufactured, even though it is absolutely as carefully crafted as the other big names. Wendy's social media account always manages to find their competitors' weakest point and hit it hard.
Managing Online Reputation
Online reputation, at its most basic, means promoting the good you do, and doing damage control over the bad. What constitutes your reputation goes far beyond the product you sell. It means controlling the image of how people see you online. If it is done well, it will inoculate you against bad online reviews, counteract misleading trends, and help people find positive things about you when they do a deep dive on your company.
Kim Kardashian West is a master of this. She first entered the public eye as a friend to Paris Hilton and a romantic partner to a C-list musician. By carefully curating her image over the past ten years, she has become a respected clothing designer, makeup (and other products) spokeswoman, and, of course, reality TV star. Kardashian is constantly interacting with her fans, live tweeting her own shows and events, promoting her products, promoting her media appearances, and also taking steps to humanize herself and endear herself to her fans. She's even honest about her faults and failures, and she's quick to give advice on how to ignore detractors and pick yourself up.

Identifying Business Opportunities
You want to get your name in front of as many people as possible, so cross-promotion and partnership is key. If you can see how it would make sense to work with someone that your own audience will also enjoy, reach out to them. You can use social media keywords to find both who and what your customers enjoy, and then find how you can give it to them.
POPSUGAR is a great example of this. The lifestyle brand built their reputation since 2005 by cross promoting their videos with other content producers and IRL shops. Along the way they acquired the eCommerce platform ShopStyle, and wrote a propriety data tracking and prediction software called TrendRank. Their revenue comes from multiple streams as well, including their on-site and in-video advertising, a subscription box service, and their shopping sites.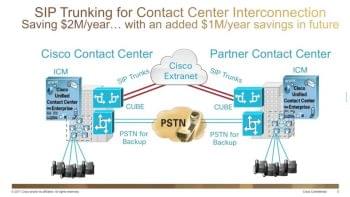 But it's their latest product that best takes advantage of social listening. In an interview with Forbes Magazine, co-founder Lisa Sugar explained how her new makeup line was inspired by 100 million "beauty junkies."
We surveyed them! We literally reached out to our audience and asked them a ton of questions about their beauty habits, what they wanted, wished for, loved, and didn't like. We took that data and as we were creating what we thought would be an ideal assortment, we then did focus groups with our edit team across all our offices. We also reached out on social and took all the comments regarding products they love and the products they seek into mind. The conversation is absolutely a two-way one, and our audience has strong opinions about beauty. It is a topic they are very passionate about—as are we!
Understanding Customer Sentiment
Sentiment analysis
means a deep dive using software that can analyze natural language and internet slang (including emojis) and using that data to evaluate subjective information. Put another way, it aggregates the data that your customers give you by analyzing it and letting you put it into categories. These categories can be a specific issue, and the emotions behind. For example: "I
hate/dislike/like/love
the color
blue/red/yellow
." You have plenty of flexibility to organize the data how you like.
World Wrestling Entertainment has a social media team of ninety people, led by Jayar Donlan. WWE has nearly a billion social media followers and is the number one sports channel on YouTube. He and his team work with the performers to make sure they engage with the fans in a meaningful way. The WWE gives its audience (The WWE Universe, as it calls its fans) compelling storylines and fun characters, and the performers show their authentic selves on social media.
Here is a success story of how WWE truly listened to their fans. Up until a few years ago, female wrestlers were called "divas," and they were seen mostly as a sexy side show. In 2015, after a divas match that lasted just 30 seconds, fans reached out to WWE with the hashtag #givedivasachance. This led to WWE giving the females a larger platform, and booked more character-based storylines and more athletic matches. The WWE then dropped the word "divas" in favor of the gender-neutral "superstars." In a few short (but long overdue) years, the females have competed in the same types of marquee matches as the men, including the Royal Rumble, Hell in the Cell, and Money in the Bank. WWE is set to air an all-female PPV card, and it's all due to the loud voices on social media supporting female wrestlers.
Monitoring Industry Influencers
Social media influencers the people with a big following that are a trusted source of information. This includes podcasters, reviewers, athletes, artists, or anyone who has built up credibility and trust from their followers.
Every industry is different, so there are different tools you can use to find them. Kred, Fohr Card, Social Blade, Tweetdeck, FollowerWonk, and BuzzSumo are just a few of the colorfully-named follower trackers you can use to find the best influencers on social media. But before you do, ask what sort of specific metrics would be considered a success on a specific campaign. Decide if you'd rather focus your attention on casting a wide net or finding influencers with a small but passionate following.
The Final Word
Social media can be a unique way to engage with your customers, but there's so much more data available than there is information you can actually use. When your customers are using social media to amplify their message, social listening is a way to separate the signal from the noise. Having social media integrated into your CRM software is essential, but don't put collecting data alone ahead of useful action. If you listen to your customers, they'll tell you what they want.