With what seems like the 35th Avengers movie—Avengers: Infinity War—set to release next year, it seems like the world just can't get enough when it comes to superheroes.
Born from comic books, these characters have engrossing and rich back stories that help them build a large, loyal fan base. The fantastic abilities of these heroes (and the villains they fight) are out of this world.
However, if you look at your own business you'll likely see some of the same attributes and characteristics in your employees—particularly in the customer service department. Customer service agents are the superheroes of your company, keeping customers happy and purchasing from your brand again.
In fact, your star colleagues are likely much better at customer service than any hero (and certainly villain) would be.
In these fun visuals, we examine what would happen if some of the most famous heroes and villains of all time worked in customer service. Spoiler alert: Joker would likely be a serious detriment to customer retention.

Strengths:
Ability to literally run around the world to resolve shipping issues.
Can think and react to service issues at the speed of light.
Ability to speed-read entire employee handbooks in seconds.
Weaknesses:
Sometimes speaks too fast for anyone to understand.
Lightning created by super speed can damage office equipment.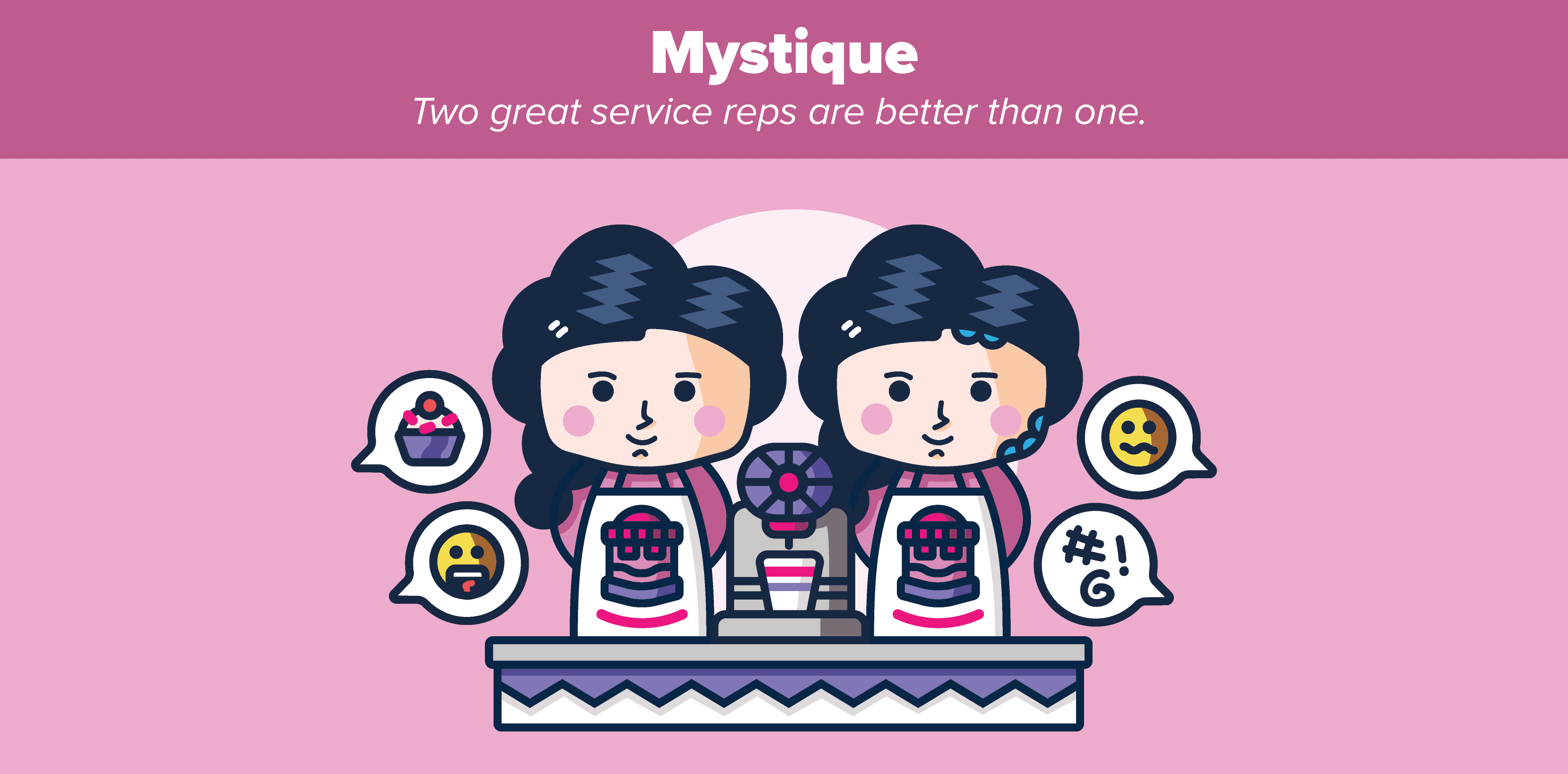 Strengths:
Brings experience to the team having lived over 100 years.
Multilingual or fluent in over 14 languages and can alter voice to match any dialect.
Weaknesses:
Constantly impersonating co-workers can create a toxic company culture.
Transforms into the manager if customer requests to "See the Manager".

Strengths:
Super-hearing allows him to hear customer complaints around the world.
Excels at dealing with meteor-based customer service tickets.
Weaknesses:
Often has scheduling conflicts with his second job as a reporter.
Constantly shirks responsibility for Kryptonite related customer requests.

Strengths:
Ability to work four phone lines at a time.
Army of "Octobots" means increased productivity.
Weaknesses:
Ph.D. in nuclear science could lead to high salary demands.
Prioritizes destroying Spider-Man over delivering great customer service.

Strengths:
Proficient with technology, experience with the Bat Computer should translate well to any CRM.Detective skills and instincts allow him to uncover hidden customer issues.
Detective skills and instincts allow him to uncover hidden customer issues.
Weaknesses:
Frequently leaves his desk at the first sight of the Bat Signal.
A tendency to play by his own rules.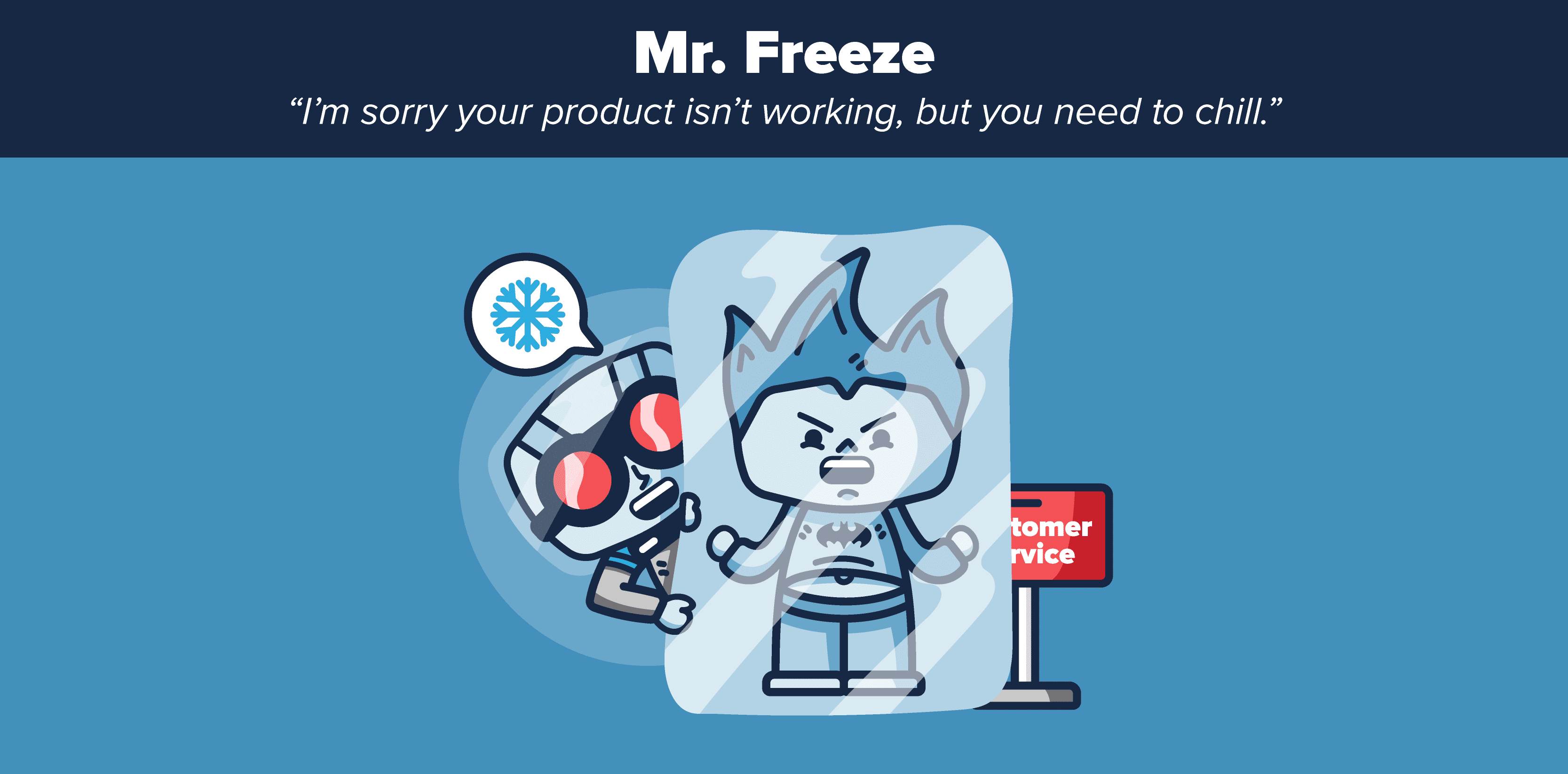 Strengths:
Cool demeanor allows him to handle the pressures of customer service.
Always fixes the break room refrigerator.
Weaknesses:
Frequently trying to turn up the A/C, even in Winter.
A proclivity for ice-related puns.

Strengths:
Photographic memory allows Bane to vividly remember past customer interactions and deliver a more personalized service experience.
A superb tactician who speaks multiple languages.
Weaknesses:
His face mask can make it hard for customers to understand him.
Venom withdrawals can be a real "back-breaker" for Bane's productivity.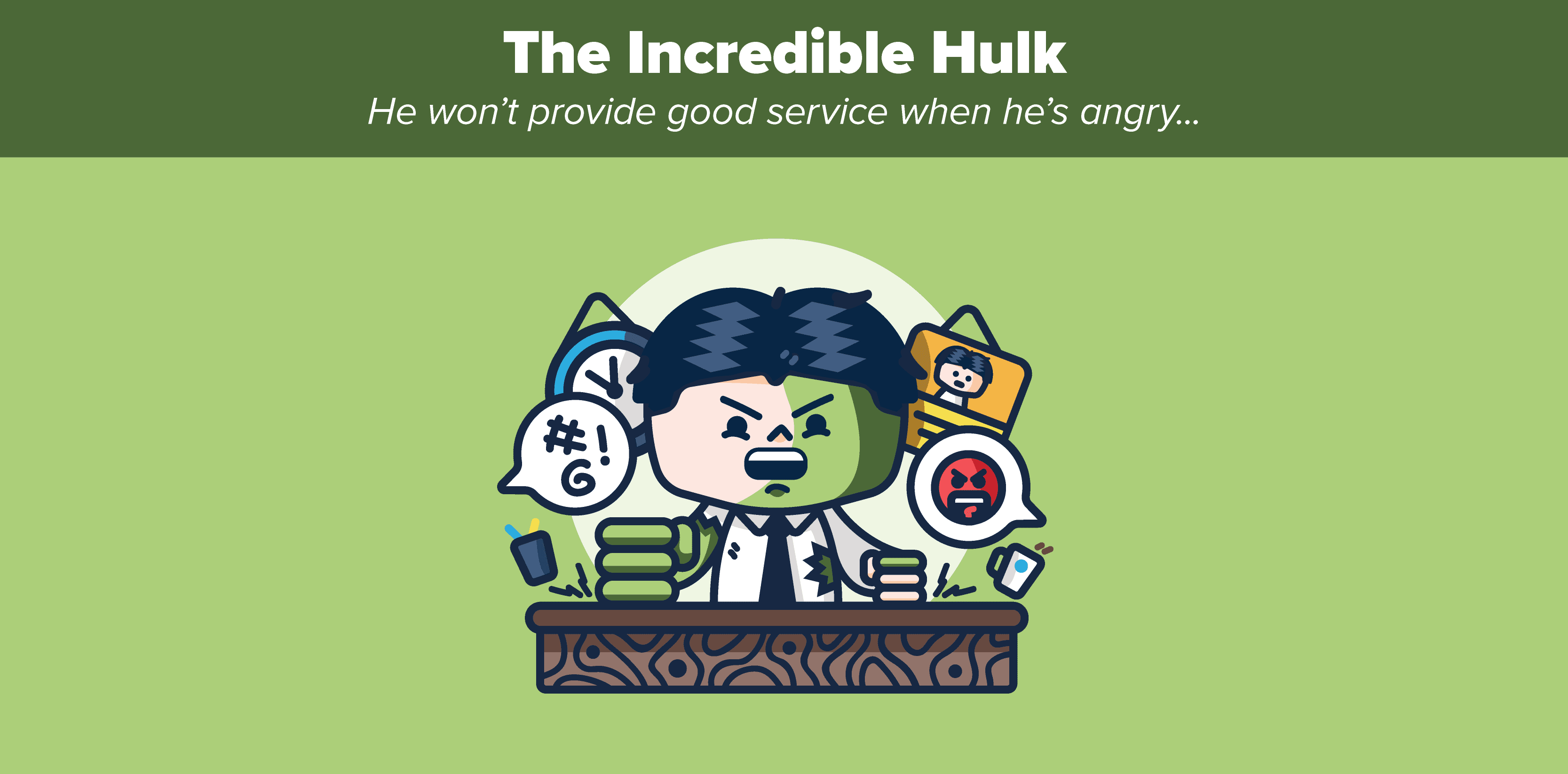 Strengths:
Bruce Banner has a superior intellect and scientific approach to problem solving.
Ability to 'Hulk Smash!' customer expectations by going above and beyond.
Weaknesses:
Anger management issues that are not well-suited to customer service.
Frequently destroys company uniforms.

Strengths:
Genius-level intelligence and skilled strategist, perfect for mapping the entire customer journey.
Lightens the mood as the office clown.
Weaknesses:
Lacks empathy due to being a psychopath.
Office pranks constantly cross the line and can be a headache for HR.

Strengths:
Sends gift plants to customers who experience a service failure.
Always remembers to water office plants.
Weaknesses:
Only able to say the phrase "I am Groot".
While you can't hire any of these characters for your customer service team, you likely already have some hidden superstars.
With proper training on best practices, you can cultivate your own customer service heroes. An investment in your customer service representatives is an investment in customer retention and the overall success of your business.
Poor customer experiences—and the bad press often associated with them—will cause your company to lose customers. But delivering a consistent, positive experience will keep consumers happy and allow your business to grow.