Trello is a popular team collaboration software that simplifies managing and tracking project progress. It organizes tasks and data in a board, card, and list format, proving a bird's eye view of employee assignments, deadlines, and overall workflow.
While Trello works well for small businesses, our research shows that its features aren't robust enough for larger businesses or long-term projects. While some companies are willing to opt for paid project management tools like Basecamp, most newer businesses must rely on free tools to evaluate and improve workflow
Global corporations and nationwide businesses should instead select from the best free and paid Trello alternatives below.
Why Look for Trello Alternatives?
Trello offers many of the top features to look for in paid SaaS or free online collaboration tools like project timeline and time tracking reports, to-do lists, and task automation.
However, user reviews highlight the many reasons why companies seek out alternatives to Trello.
First, users say the software is insufficient for coordinating and managing projects between different teams, as it doesn't allow for cards or lists to be shared between boards, making multi-board reporting impossible. Instead, team members must start an entirely new board from scratch whenever they want to involve another department, which is a huge pain point for many.
Additionally, users are frustrated by Trello's lack of a native calendar tool. While Trello's "power-ups," or apps and CRM integrations, provide some of the features Trello lacks, there are still problems with email marketing integration and other popular team communication tools like top Slack alternatives.
Trello also does not offer the variety of board formats that other tools do, as it relies exclusively on the Kanban view. This isn't ideal for teams that prefer Gannt or calendar views when monitoring project progress.
While Trello does have a commenting feature, its limits tasks, descriptions and has an upload size limitation that often prevents users from sharing larger files, data, and analytics within boards.
Finally, businesses look for Trello alternatives because it lacks task dependencies and sub-task features.

Should You Use Free or Paid Trello Alternatives?
Using free project management tools might seem like the automatic best option, but keep in mind that many free platforms severely limit not only feature access, but also user capacity.
If only a handful of team members can access current and upcoming tasks and collaborate with one another, then it's not even worth using at all. Storage limits and a lack of integrations may also prove a problem with free options. However, using free alternatives to Trello can help companies to get a better understanding of how much value a project management tool would offer their company, as well as the features they need.
Paid versions offer a much higher level of customization and collaboration, but if users don't pay close attention to the pricing structure, they could end up making the wrong choice.

Which Features Should I Look For in Team Collaboration Software?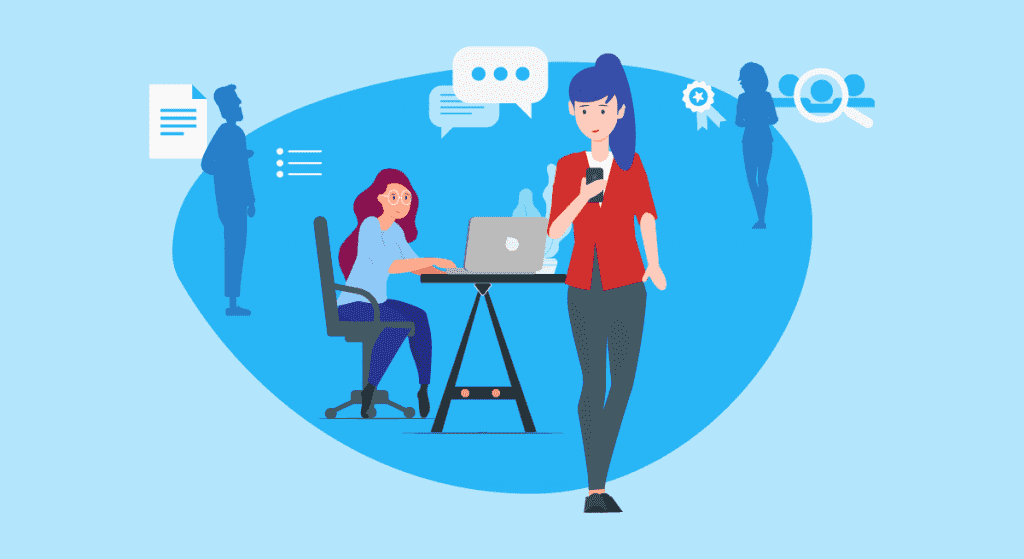 Though app integrations and specific platforms provide specific features, it's essential to know which features should come standard with team collaboration software.
They are:
Task assignment and updates
File sharing
Checklist/to-do list format
Multiple views (Kanban, Gantt, etc.)
App integrations
Task prioritization and labeling
Workflow automations
Project templates
Mobile version
What Are the Top Paid Alternatives to Trello?
Though Trello does offer a limited free version, users can only get access to unlimited power-ups, multiple board views, and board templates with one of the software's two paid plans.
Though the Business Class plan is fairly priced at $10/month per user, many find that Trello's Enterprise plan, which is over $20/month, is prohibitively expensive -- and still doesn't offer the features the below paid Trello alternatives do.
Monday.com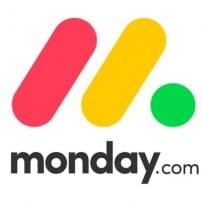 Monday.com is a fully customizable agile project management software designed to centralize team communication and collaboration. Like Trello, Monday.com is a board-based tool, but unlike Trello, it offers multiple board views and a higher level of app integration.
Users can view projects in a calendar, map, Kanban, Gannt, chat, and file view. To further organize boards, Monday.com offers over 20 drag-and-drop columns including project status, task prioritization, numeric data, keyword tagging, and more.
Monday.com also integrates with Zoom and many Zoom alternatives, along with Slack, GSuite, Mailchimp, and other project management tools like Jira and Asana.
Additional Monday.com features include:
Unlimited boards and board viewers
Unlimited internal and external board sharing
Unlimited file storage and activity logs
Mac iOS and Android mobile apps
Checklist/to-do list format
Whiteboard tool
Up to 250,000 monthly automations
Single sign-on
HIPAA compliance
24/7 customer support
Premade board templates
Sub-task creation
Multiple users assigned to single task
Monday.com offers four plans ranging in price from $39-$79 per month and an undisclosed amount for its Enterprise plan. Our full breakdown of Monday.com pricing and plans provides additional information on features, board views, and more. 
Infinity

Infinity is a one-stop-shop for project management teams on the lookout for a tool that can adapt to their workflows and boost their productivity. This software's incredible flexibility shows off in every aspect of using it.
The team behind Infinity built a myriad (over 50 to be precise) ready-made templates from different niches to help users kick things off from the very first moment. From personal habit trackers, content calendars, to product roadmaps, project trackers, and sales CRM, Infinity is super-convenient to tailor-make it to any type of process.
This tool comes with 6 data views, including Table, Columns, List, Calendar, Gantt, and From view, while it is expected for two more views, Gallery and Document, to be released in the upcoming months.
Featuring 20+ attributes, including dates, checklists, progress bars, attachments, and links to name a few, Infinity makes it a breeze to give a deeper context to each item created but to also filter, sort, and group items based on these attributes and toggle off the irrelevant ones in seconds to avoid clutter.
It encourages team and cross-functional collaboration, makes it easy to assign and re-assign work, alerts members about comments, mentions, and other important updates, and lets users set custom permissions and share their boards outside the platform.
Infinity securely stores data and comes with dedicated Windows, Mac, iOS, and Android apps to make anything users need only a click or two away. Oh, and, did we mention Infinity integrates with Trello and allows users to import all their tasks and templates to have it all neatly organized within a single workspace?
Additional features Infinity includes:
Unlimited boards, folders, subfolders, and items
Unlimited user capacity
Drag-and-drop interface
Multiple select
Multi-assign
Task prioritization
Activity log
In-app and desktop notifications
24/7 customer support
2,000+ integrations through Zapier
Infinity is currently running lifetime deals starting at $99. No matter the plan chosen, users get full access to all the features it has to offer, plus guaranteed access to all the upcoming releases, forever (no hidden fees included).

Jira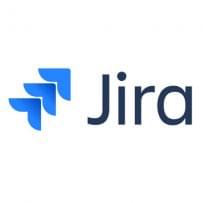 Though initially designed as a software development tool, Jira has become the go-to task management and collaboration tool for all types of agile teams in the past few years.
Its customizable drag-and-drop Scrum, Roadmap (Gannt), and Kanban tool board views integrate with over 3,000 additional tools like Slack, Microsoft Teams, Confluence, and Bitbucket. However, it does not integrate with Skype or Skype for Business alternatives as of this writing. Its Backlog feature acts as a to-do list, while the Backlog feature allows users to prioritize projects and set task dependencies.
Unlike Trello, Jira offers time tracking and allows users to assign multiple team members to a single task. It even analyzes and highlights current employee workloads to prevent over-burdening certain teams while under-utilizing others.
Jira's analytics and agile reporting features are a huge reason for its popularity among tech teams. Not only can it predict deadlines based on past data and current workflow, but it can also create pie charts and graphs outlining employee productivity, overall resolution time, age of single-issue reports, and more.
Additional Jira features include:
5,000 user capacity
Pre-made project templates
Searchable workflows
To-do lists
Project archiving
Calendar view
Unlimited storage
Task filters and prioritization
Task backlog
Automate workflow
Jira's two paid plans cost $7/month per user and $14/month per user. It also offers a very limited free plan, allowing for up to 10 users and 2GB of storage.

Wrike
Wrike is an online project management and team collaboration software designed to act as a centralized business communication hub.
What sets Wrike apart from its competitors is its Dynamic Request Form feature, which allows team leaders to provide detailed overviews and even attach files when assigning tasks to a single employee or larger teams. Within the Dynamic Request Forms, task creators can set conditional updates and dependencies, subtasks, and create follow-up questions.
Wrike also offers real-time interactive drag-and-drop Gantt and Kanban charts in addition to board, table, and project file formats.
It includes tools to track time, resource management features to balance workloads, and task prioritization. Wrike integrates with Jira, Salesforce, Slack, Microsoft Teams, GSuite, and other essential remote work tools.
Like Jira, Wrike is also well-known for its reporting features. Users can choose from 15 different ways to display data, including pie charts, graphs, tables, and scatter maps. Users can also create their own customized reporting system via the Wrike Analyze feature.
Additional Wrike features include:
Unlimited users
Android and Apple mobile apps
Branded dashboards
Calendar view
Pre-made project templates
Automated workflows
Timesheets
User audit reports
Two-factor authentication
Integrated email notifications
Document proofing and approval
Wrike offers four plans ranging in price from $9.80/month per user to an undisclosed amount for its Enterprise plan. It offers a limited free version for up to 5 users.
Asana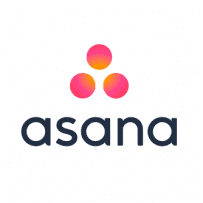 Asana is a work management platform that's especially focused on visually mapping out tasks and projects.
In addition to pre-made templates, Asana users can choose from list, Kanban, keyword, board, calendar, progress, and Gantt views.
Asana is ideal for those who prioritize a clean user interface, and don't feel they need as many customization options as tools like Monday.com or Jira offer.
Like Wrike's Dynamic Request Form, Asana also allows users to create standardized templates for things like IT or HR requests, upcoming projects, and set task dependencies. Asana offers both internal and external editing and collaboration on a form or board and lets project leaders to create both public and hidden teams to assign to tasks.
In addition to comments, users can access team conversation boards, set task status updates, and even "like" comments and tasks. Asana integrates with numerous team communication tools such as Zoom, Glip, Salesforce, Jira, GSuite, Office365, and Microsoft Teams.
Users can check off tasks once they've been completed, but note that only a single person can be assigned a task.
Additional Asana features include:
Email and in-app notifications
Subtasks
Unlimited project Milestones
Rules building feature
Document proofing
Advanced search
Workload overview
Unlimited free guest access
Custom fields
Color-coded labels for invoicing, marketing, sales, etc.
Data deletion
Dashboard and project branding
In addition to a limited free plan for up to 15 users, Asana offers paid plans ranging in price from $10.99/month per user to an undisclosed amount for the Enterprise plan.
Which Free Trello Alternatives Should You Use?
While some of the above paid Trello alternatives do offer free versions, they don't include many of the essential features offered within the paid plans.
These limitations may not be a problem for small or newer businesses.
However, the below free alternatives to Trello provide the features and user capacity that team leaders for larger companies or staff managing longer-term project planning requires.

ClickUp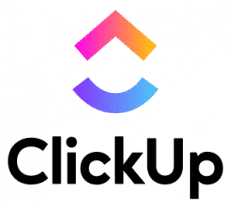 ClickUp is the most popular free Trello alternative, and boasts the most complete set of features out of any other free plan. It offers unlimited projects, or "Goal," creations, and an unlimited number of users, and makes importing and integrating data from other task management tools like Asana and Trello simple.
Team leaders can assign tasks in list, board, box, calendar, or Gantt views. Like Monday.com, ClickUp offers customizable column for task progress, prioritization, resource management, and more. Users can easily filter through tasks to find their assignments or check their individual private inbox, which provides a list of their upcoming tasks and subtasks.
Users can communicate with one another via the public or private conversation board, or simply add comments to project boards. ClickUp also includes a document management and file view, where users can find all documents, PDFs, and even videos and images relating to a project.
Forms and pre-made project templates are also available for collecting and organizing internal and external data.
ClickUp integrates with G Suite, Microsoft 365, Slack, and other live chat software, YouTube, Vimeo, Zendesk, Amazon Alexa, and more.
Additional ClickUp features include:
100MB file storage
Android/iOS mobile app
Workload analysis
Task search bar
Time estimations and tracking
Task duplication/sharing
Recurring tasks
Full guest access for freelancers and clients
Task dependencies
100 Gantt charts/month
24/7 customer support
Though ClickUp is free, they also offer $5/month and $9/month per user paid plans that allow for unlimited storage, integration, views, and dashboards.
Bitrix24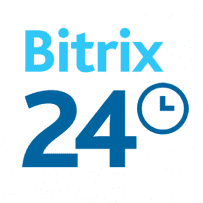 Bitrix24 is an open-source internal and external free collaborative project management tool offering Kanban, Gantt, and calendar views. Users can set start dates and deadlines, see task history, make and edit comments, and upload files to team boards.
What's especially helpful about Bitrix24 is that it allows users to assign team members specific reporting roles and task supervision. These roles include the task creator, the task observer, the "Responsible Person," (team leader) and the assistant. This is a huge plus for multi-team or long-term projects.
Team leaders can rate tasks, use task counter tools, send out manual or automated reminders, and evaluate employee efficiency all within Bitrix24. Combined with sales automation, teams can remain productive and efficient even on the most distracted days.
Bitrix24 integrates with Google Drive, Mailchimp, Github, Zapier, Slack, Office365, Skype, Zoom, and more.
Additional Bitrix24 features include:
5GB storage
Real-time activity stream
In-app secure file storage
Automated time tracking
Recurring tasks
Task templates
Task dependencies
Checklist format
Chat/conversation feature
Android and Apple iOS mobile app
In addition to the free plan, Bitrix24 offers five paid plans, ranging in price from $19/month to $159/month for a tiered number of users. The paid plans offer unlimited storage, unlimited users, and marketing automation.
KanbanFlow
KanbanFlow is a free productivity management platform that's one of the best alternatives to Trello for those who are completely new to team collaboration tools. It has fewer features than the other alternatives to Trello mentioned here, but it's also especially user-friendly and has an uncluttered, clear Kanban interface.
It has customizable columns, color-coded task lists, and a checklist tool. While the Kanban board is the only view available in KanbanFlow, users can separate boards into small teams, by product, or by due date. Boards can also be used to share group messages, productivity tips, or to make IT requests. The filter tool makes it easy for users to find their assigned tasks and for project managers to monitor progress.
It integrates with Outlook, Gmail, Excel, Dropbox, and Google calendar, allowing users to assign tasks via email. Teams that tend to either get overwhelmed with a high number of tasks will especially enjoy the task limitation feature, which lets users limit the number of tasks they can be assigned per week.
Additional KanbanFlow features include:
Recurring tasks
Connected tasks
Automated completed task archiving
File sharing via Google Drive, Box, or Dropbox
Searchable taskbar
Android/iOS Apple app
Stopwatch time tracking tool
In addition to its free plan, KanbanView also offers a $5/month per user plan. The paid plan includes more analytics/data reporting capabilities, including time spent reports and lead time analysis.
Which Team Collaboration Tool is the Best Trello Alternative?
Based on our research, we feel that the best paid Trello alternative is Asana.
While other paid options offer a higher level of customization, it's too easy to get bogged down by the overcrowded interfaces and excessive features that lead to workflow bottlenecks. Asana has a cleaner look without compromising on essential features, and allows users to take advantage of its app marketplace to access any additional features they need.
When it comes to free Trello alternatives, ClickUp gets our vote. It offers a nearly complete list of task management and team collaboration tools for free, but also has affordable paid versions should users find they need more storage space or views. Plus, it doesn't have a huge learning curve and is frequently applauded for its ease of use and intuitive interface.
Curious about the free and paid alternatives to your current video conferencing platform?
Our interactive table of the top web conferencing software compares the pricing and plans of popular tools like Zoom, Cisco WebEx, RingCentral, and more.