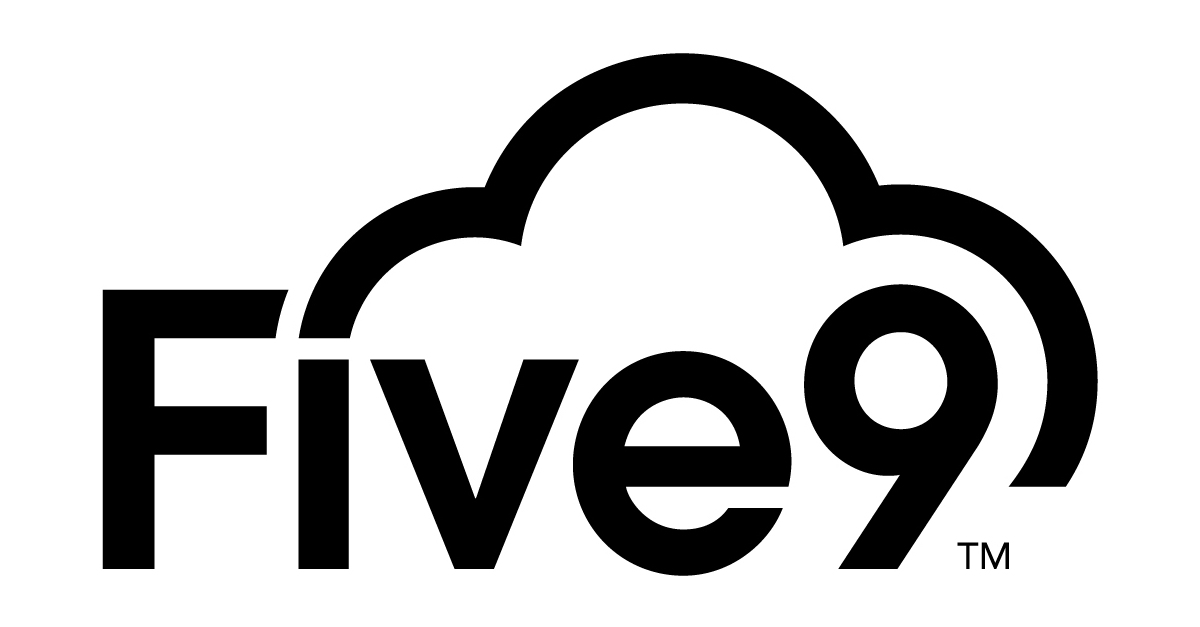 Smart Dialers give agents more time with live prospects
Intelligent Omnichannel Routing connects customers to the right agent

Automates admin tasks with tech designed to evolve with your business
Innovations in AI-powered customer and employee journeys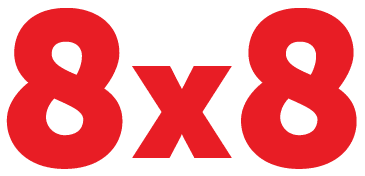 Intelligent interaction routing with self-service options
In depth customer journey analytics

Acquire local and toll-free numbers from around the world
Call disposition code and notes for information retention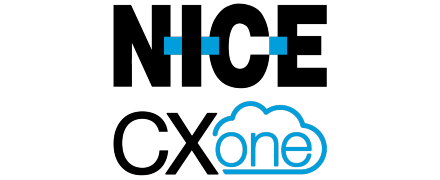 Workforce optimization with the agility of the cloud
Cost-effective scalability and reliability

Premium features like Call Queue, Call Group & Call Monitoring
Update flows and routing rules without business interruption

Port your current number or purchase numbers from 90+ countries
Use pre-built reports or build your own custom phone report

Twilio-powered app with Natural Language Understanding, and more
Always available on the cloud, continuously upgraded, and auto-scales

Intelligent routing with omnichannel, IVR, social media and more
Integrates with CRM platforms, click-to-call, and more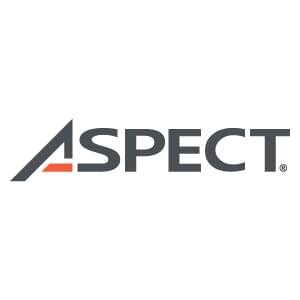 A rich set of APIs to support external integrations
Support for interaction management, WFO, and self-service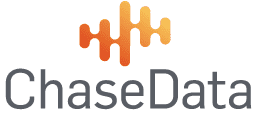 Supports calling, text, video, SMS, email, and social media
Auto dialer and call routing systems included

Social caller ID, call queues, recordings
Real-time analytics & performance monitoring

Unlimited Inbound and Outbound Calling w/ One Number
Turns Calls/Voicemails into tickets for Issue Resolution

Ability to get international numbers to represent global locations
Supports certain desk phones as well as mobile devices

Communicate with prospects via text message from the contact screen
Agents can see who is available, transfer calls, and IM other agents

Skills-based routing, call detail reports, customer call back
Listen, whisper, barge and call recording
What is Call Center Software
Call center software is a name for tools to streamline dialing in contact centers. This software can vary

significantly; for example, there's dialer software that makes calls, calling tools that improve processes and solutions that allow managers to compile actionable data from the calling process.

Each of these is essential for the varied services and customer support that call centers offer.
Dialer Software
Contact center dialing was once fueled by expensive hardware that utilized traditional PSTN copper

line-based dialing. The hardware for a full-fledged contact center could cost anywhere from $10,000 to $100,000, which made it a huge investment. As a result, businesses outsourced their dialing to dedicated call centers.

Internet telephony connected to PSTN networks has become r more popular. This requires very little hardware and is mostly software-based. While there are software packages that contact centers can install to begin dialing processes, it's become very popular to utilize cloud-based dialer software that will allow agents to dial out from a browser window.

Since these internet-based systems require little-to-no hardware, even small companies have the capability of opening their own contact centers to push leads down the sales funnel and generate revenue.
Calling Tools
Once agents are dialing, managers of contact need tools to ensure that the center is running correctly.

Monitoring calls ensures that customer service and agent performance are in line with business needs. Monitoring functionality includes features that allow managers to "whisper" to agents when they need help or "barge-in" if they need to address the customer directly.

Call centers sometimes need to verify compliance, which is why most of this software includes call recording tools. Call recording helps managers verify that the customer service experience is high quality and that the agents don't need coaching.
Data Solutions
Modern call center software integrates with CRM solutions like Salesforce so that insights can be gleaned from data provided over time. Contact center solutions can answer questions like, "How long does the average call last?" and "How much downtime is there between calls?" This information allows managers to adjust the contact center performance significantly.
Essential Features of Call Center Software
Call center software can serve as a foundational computer telephony integration tool for small

businesses to grow. The low hardware subscription model that makes it easy on budgets. This software also makes it easy for enterprise-level businesses to open up contact centers for special programs and initiatives that can augment business operations without the need to outsource.

Features that optimize customer support improve performance at both inbound and outbound call centers.
Automatic Call Distribution (ACD): Automatic call distribution is a system that will route calls to agents or departments. Usually, this software works in conjunction with IVR systems to send calls to the correct agents and departments. This call center solution retrieves any available information about the caller and places them in a queue that is handled by the reps.
Interactive Voice Response (IVR): IVR determines a caller's position in call queues. Typically, these consist of voice-assisted prompts that will have a dialer press numbers on the phone keypad. The information loaded into the system can then determine the caller's position in the automatic call distributor.
Note-Taking Functionality: In standard and cloud call center environments, representatives that are well-armed with pertinent information about a customer are more successful. For this reason, note-taking functionality is critical. After a call is concluded, an agent can write important information automatically loaded into CRM software for future callbacks.
CRM Integration: This feature loads pertinent information about the call center processes so that they can be used to build reports and assist in the sales processes. The best call center software integrates with solutions like Salesforce with ease, with historical reporting data presented to agents as they interact with customers.
Omnichannel support allows call center agents to converse with customers on the platform they

prefer. If a lead prefers emails or text messages rather than phone conversations, call center software packages offer this functionality so that a brand can close sales on the preferred platform.

The dialing system also is a major feature that an organization will have to take into account. For example, predictive dialers, which use machine learning, will simultaneously work through multiple phone numbers and use an algorithm to determine how long customer interactions take. Once it determines this timing, it will automatically route live calls to agents. There's even technology that allows a predictive dialer to determine when a voicemail has been reached.
Benefits of Using Call Center Software
One of the key benefits of using call center software is customer satisfaction. Not everyone wants to receive phone calls, and the best call center software can make the process as pleasant as possible in order to make conversion easier. They also are designed to make contact centers easier to run. Here are a few benefits to consider.
They Produce a Higher Number of Calls: With contact center platforms that offer auto dialers and predictive dialing systems, it's easier to dial through large groups of numbers, which will result in more contacts through heightened call volume. Outbound calling numbers with one of these systems are always high. They also include features like IVR software that helps manage the inflow of incoming calls.
They are Easily Implemented: One of the largest barriers of entry for small businesses that want to open contact centers has traditionally been the cost of hardware. With call center software, expensive hardware isn't needed thanks to the fact that calls are done via an internet connection. This PBX connection can be set up by the software provider, and agents can be taking incoming calls and making outgoing calls in short order.
They Keep Track of Customer Interactions: Not every interaction can have a first-call resolution, which is why CRM integration and note-taking features are present in most call center software solutions. These also facilitate a more efficient callback process as the system notes the preferred time and provides the agent making the callback with pertinent customer information. Call routing ensures customers are directed to the right department.
They Help Small Businesses Avoid Outsourcing: Instead of outsourcing contact centers and IT support teams, companies can use their own IT staff to receive inbound calls and utilize incorporated ticketing software to address customer needs. This software helps small businesses to adopt ticketing and help desk operations
They Improve Agent Performance: With most contact center software, managers can monitor and record calls so that the calls can be used for agent coaching. Important dialing KPIs like average handle time, first call resolution, and occupancy rate can all be improved using call center software that allows for call recording and monitoring.
In addition to these benefits, call center software is scalable. Since the software used in cloud contact centers runs using a hosted VoIP solution, if a company wants to upgrade calling capacity, it's just a matter of contacting the provider and upgrading to a higher subscription. The opposite is also true; if there's a need to scale back, a simple call to the provider will reduce the plan level needed for a contact center solution.
Cost of Purchasing Call Center Software
A hosted contact center platform can expect to spend anywhere between $45 per month up to $200

per month. Cost depends on calling features and the number of agents. While most companies charge a price per agent, several software providers will reduce the pricing for companies with a high call volume. This means that an outbound call center that would pay $99 a month per user could pay as little as $85 per user.

For a setup hosted on-site, the price goes up significantly. A fully loaded station with software and hardware will cost an organization between $3,000 and $4,000 per user. organizations with pre existing hardware will only have to pay the software pricing.

Free cloud contact center software is available for small businesses with a tighter budget. These solutions aren't as robust as the paid offerings, but they can be used to get an outbound call center off the ground.

Most services that offer freemium pricing have automatic call distributor (ACD) functionality for call routing. Some of these services offer interactive voice response (IVR), while others may offer this as an add-on feature for a charge. Many services offer a limited number of free users, but for a small business that is looking to run a help desk or make outbound calls, this valuable option only requires an internet connection.

Businesses that need a fully-functional experience should seek out software solutions that include analytics, monitoring functionality, call recording, and skills-based call routing. These features enhance the performance of the on-premise representatives. With these coaching tools, the customer experience will also be enhanced. Adjusting both of these is a surefire way to improve earnings in the contact center.

CRM software integration makes small business contact centers more profitable. Built-in data analytics built-in can be fed easily into CRM and marketing automation software. These CRM integrations help organizations paint a picture of average call times, how long customers are kept on hold, the communications channels used, and agent downtime numbers.

Many providers also include contact center functionality in their enterprise-level all-in-one software packages. These all-in-one packages provide audio and video conferencing, team chat functionality, VoIP phone systems, and software solutions for collaboration. This cost-saving feature allows users to create outbound and inbound call centers for self-service help desk customer support for any products that may need it.
Trends in Call Center Software
The modern contact center is moving away from the traditional PBX-based model and moving more

towards the cloud. As a result, cloud center software is becoming increasingly browser-based. This means that reps can utilize call center software from any station, and data about customers will follow them.

IVRs, ACsD, and customer engagement are increasingly driven by artificial intelligence. Dialing systems utilize AI to determine when agents are available and when a voicemail is reached instead of a live customer. IVR systems are also using AI for better call routing, and since AI has become more natural-sounding and responsive, customer's needs can be met without the need for a dedicated agent.

Auto attendants are another AI-based technology that's making customer relationships increasingly streamlined and positive. These digital receptionists work like an advanced IVR system that can respond to vocal customer interactions rather than just dial pad input. These manage the wait time between an outbound call and the agent connection. Attendants can even walk a customer through the entire process without the need to contact a rep or schedule a callback when there's a high call volume.

Chatbots, a more advanced variation of auto attendants, are also set to become a major influence in contact centers. These AI solutions will assist customers from the beginning of the call to the end, and they also have multichannel support. Based on a Gartner study, it's expected that chatbots will make up about 85% of customer interactions, so this tech is becoming very critical.

Omnichannel and multichannel call center software packages allow for standard engagement via outbound and inbound calls along with email, social media, and SMS. Finding optimized communication channels for customers improves customer engagement.

Finally, organizations need robust call center analytics in order to derive the best actionable insights from outbound and inbound call efforts. Today's call center software provides real-time dashboard functionality that displays the bigger picture when evaluating performance of sales teams. This is useful for small business contact centers because it provides insights on agents, which is critical for proper workforce management.