Agent and supervisor UI that can be deployed out of the box
More intuitive than building with APIs, yet still an open platform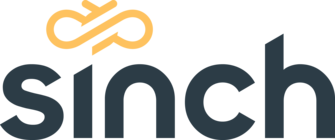 SMS API including 2-way communication, prioritization, and more
RCS messaging API to deliver interactive, personalized content

Programmable Voice on fault-tolerant VoIP platform
Programmable conversations available through a single API

Send and receive texts globally with an easy-to-use SMS API
Augment existing communications with AI chatbots

API provider with 40+ carriers and built-in redundancy
Enhance business with toll-free voice, call routing, messaging and more

Pre-built templates to reduce your coding demand
Free building (only pay for SMS and call)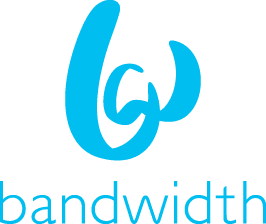 Respond to technical issues in less than an hour
Instant activation through web tools or API
What is CPaaS?
Communications Platform as a Service (CPaaS) tools enable developers to add voice, video, and messaging solutions to existing applications. The tools are customized via APIs and software development kits (SDKs).
Users can pick and choose from popular APIs to integrate into one platform, over IP networks, including features like web conferencing, VoIP phone systems, social media integrations, meeting recording, and more.
Since CPaaS is completely customizable, it offers a complete development framework for building real-time communications features (RTC). CPaaS providers will typically provide support and product documentation to help you through the development process. Some providers will even provide users with libraries for building applications on either desktop or mobile applications. 
Benefits of CPaaS 
In recent years, CPaaS is gaining in popularity and these are some of the most common reasons.
Enhances the customer experience — You want to provide a seamless experience for your customers, and CPaaS tools can help you to achieve that. CPaaS platforms allow you to bring video, voice, and text functionality under one platform. The software's APIs make sure these solutions are deeply integrated. 
That way, your customers can reach you on every communication channel they are on, from social media, to live chat, to video chat. Allowing your customers to choose their own communication means a quick resolution time.
Less expensive than implementing new solutions — Whenever you implement a new solution, you should typically expect to be charged for upfront implementation fees and features you won't even need. 
That's not the case for CPaaS. Its highly customizable nature means that you have the power to implement your own features. CPaaS providers also typically offer pay-as-you-go pricing packages. That means you only need to pay for the features you need, and nothing more.
CPaaS provides a high level of customization — Before a cloud-based solution like CPaaS was available, businesses would typically have to purchase a one-size-fits-all type of communication platform. You may have needed to purchase one platform for just a few features that you'd plan to use. 
On the flip side, CPaaS provides you the ability to customize your platform to fit your specific needs. Getting the exact software you need will heighten your team's productivity, which will benefit your business in the long run.
How CPaaS Works?
CPaaS may sound pretty technical, but the way it works is actually pretty simple. It's a cloud-based communication model that can integrate with any existing business application that you need. It'll work with a website or a mobile app.
You just have to integrate the required APIs or SDKs into the application in question. These are what will give you the calling, chatting, or video features that you are looking for. CPaaS providers should also give you product documentation, code snippets, and technical support to help you along in the process. 
The CPaaS software will integrate seamlessly with the business software you're looking to enhance. Once the integration is complete, those specific communications features will be available right in your existing business application. CPaaS can even automate some of these features, meaning you could send out automated messages to your customers.
CPaaS Functionality and Features
Visual Builders
— This CPaaS functionality provides less tech-savvy users with a graphic tool that allows them to add communications features. This feature doesn't require extensive coding knowledge, meaning that you don't need highly skilled developers to implement your CPaaS functionality.
Global, Private IP Network — A CPaaS provider should be able to give you global coverage backed up by a strong network. Top CPaaS platforms have private IP infrastructure that will ensure you don't experience any lag or jitter with your communication features.
Elastic SIP Trunking — With this feature, you can scale your communications channels up or down through the cloud. Using a cloud-based virtual connection, you can add flexibility to standard SIP trunks. Elastic SIP trunking offers pay-as-you-go billing, meaning you pay for what you need.
Outbound voice calls — You can embed a voice API in order to introduce outgoing calling to your communications software stack. Outgoing calling is an ideal feature for when you need to increase or decrease your calling capacity.
Inbound call routing — Inbound call processing is offered through CPaaS solutions through webhooks. When the system picks up a call, a webhook will be triggered. Your platform will then follow a predetermined set of instructions on what to do with that call.
WebRTC-based calling — WebRTC is an open framework that allows real-time communications through web browsers and mobile applications. This feature allows you to embed video and voice communications into your application, meaning you can add features like conferencing, recording, and call queues. 
Multimedia and video messaging — Implementing an SMS API allows you to send and receive images, videos, and other media and file sharing through your CPaaS solution.
Text messaging (SMS) — You can build text communications directly into your platform through an SMS API. That way, you can send notifications and alerts to your customers directly from your business number. You can even customize this aspect of your CPaaS solution to enable two-way messaging and see if messages are delivered and opened.
Social media messaging — You can implement a social media messaging tool like WhatsApp into your business application. Social media messaging can allow you to send and receive multimedia messages and various files. This feature can even allow you to automate and scale your customer support offering.
Number masking — Number masking can connect one of your agents with a customer over the phone without revealing both parties' phone numbers. It's an ideal way to protect your customers' privacy and sensitive information.
Analytics — You'll want to make sure your CPaaS provider offers analytics functionality. That way, you'll have valuable information such as usage, busy times, and call outcomes.
Number searching — Your CPaaS provider should maintain an inventory of phone numbers that they own. That way, you can purchase the exact phone number type that fits your specific business needs.
Questions to Ask a CPaaS provider
Does this provider offer round-the-clock customer connectivity? 
The cloud-based communications tools you're offering your customers are powered by the internet  — that means you can't have any service interruptions. You need to make sure your CPaaS provider offers round-the-cloud connectivity, so you can offer your customers reliable service in turn.

You should specifically look for proactive carrier rerouting and a vast global carrier network. That way you can edge out your competition and provide high quality and reliable service to your customers.
Do they meet industry-standard safety and security?
You need to ensure your customers that the information they share with you will be safe and secure. It'd be wise to ask your CPaaS provider if they meet industry security standards, such as ISO 27001, GDPR, and SOC2. If you have customers in Europe, you especially need to make sure that you are GDPR compliant, as it's a Europe-specific regulation.
Does the provider offer the APIs you need?
This is one of the most vital questions to ask your CPaaS provider. You need certain APIs for specific communications features. For example, if you want to implement texting into your business application, you'll need to make sure can leverage an SMS API. You can expect nearly every feature to have its own API. Because of that, it's important to take stock of the features you need before talking with CPaaS providers.
Does this platform offer flexible deployment?
CPaaS is typically deployed via the cloud. But if your business requires it, some CPaaS providers will allow for on-premises deployment. Make sure your provider offers a deployment option that completely supports your business needs. 
Does the CPaaS provider offer a robust developer and user community?
The flexibility that CPaaS offers users is great, but it does come with a slight downside. Sometimes you'll run into various questions or roadblocks. While your CPaaS provider should have a thorough support offering, there are some situations that would be better talked through with a fellow CPaaS user. Make sure your CPaaS provider offers a robust developer and user community so you have a place to go to with any issue that may come up.  
What to Look for in a CPaaS Vendor
Available APIs

—  Take a look at the APIs that your CPaaS provider offers before committing to a certain platform. That way, you can make sure you'll be able to implement the features you're looking for.

Visual Designer

— This is a great feature for small businesses. A visual designer will allow you to customize your CPaaS tool without having to hire a seasoned developer with deep coding knowledge.

Fully Open Source Code

— For teams with coding knowledge, a CPaaS platform with a fully open-source code is ideal. Make sure your CPaaS provider gives you the opportunity to view the code to validate just how open it is.

Supports Your Coding Language of Choice

— CPaaS platforms support multiple coding languages. Before you go with a CPaaS provider, make sure you confirm their platform is compatible with the programming language your team uses.

Presence Statuses

— A CPaaS tool offers presence statuses that allow users to change their availability. Keep an eye out for platforms that offer valuable statuses, such as "Do Not Disturb (DND)" and "Away."

Number Provisioning

— A CPaaS platform should provide you with virtual numbers to use for contacting customers. You should be able to choose from a variety of different kinds of numbers, such as vanity, toll-free, local or international. Make sure the platform you choose has the type of numbers you want. 
CPaaS Pricing Models
Pay-As-You-Go

— This is the most common pricing model to expect from a CPaaS solution. This means that users will only pay for the specific business features that they use. With this payment structure, your business will have an easier time scaling your software up or down.

Freemium

— This means that the CPaaS solution is free until a certain level of usage. This is a great option for businesses that do not require extensive APIs for their business applications.

Volume-Based

— This means you'll pay for the CPaaS platform based solely on how much you use it. This pricing plan is a great option for your business if your team won't be using the solution often.

Pay Per User

— Paying per user is another common pricing structure you may run into. With this payment plan, you should expect your CPaaS platform to come with a unified communications tool that will likely cost you between $15- $25 per seat.
What to Do if CPaaS isn't Right for You 
CPaaS vs UCaaS

— Both solutions offer rich communications options with your customers. UCaaS provides a complete stand-alone communications platform that's ready to use right off the bat. UCaaS still gives the option to enhance communication channels without having to put in the work to customize them.

CPaaS vs CCaaS

— CCaaS stands for "contact center as a service." This functions the same as call center software, but it is hosted/built completely in the cloud. This software is an ideal option for contact centers. CCaaS software lets you purchase the features you need, giving you the most customized call center possible. 
IP networks, including features like web conferencing, VoIP phone systems, social media integrations, meeting recording, and more.
Since CPaaS is completely customizable, it offers a complete development framework for building real-time communications features (RTC). CPaaS providers will typically provide support and product documentation to help you through the development process. Some providers will even provide users with libraries for building applications on either desktop or mobile applications.