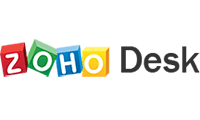 Multi-department management, multi-channel support
Customizable help center and knowledge base

Single, unified multi-channel ticketing inbox
Powerful agent collaboration and productivity tools

Centralized multichannel inbox, effective ticket management
Macros and automations for quick response times

Visually-satisfying, organized user interface
Tickets and contacts filtered into timeline view

Manage up to three brands on all plans
Powerful social media integration and ticketing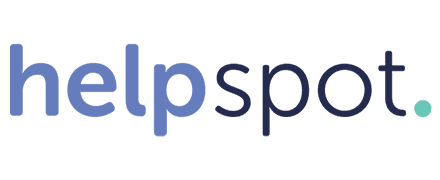 Support for unlimited brands and portals
Easy pricing charged annually, not per agent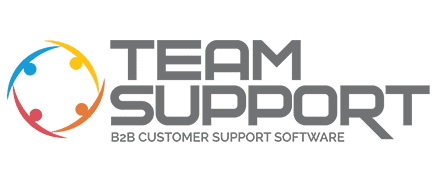 Deep agent collaboration, internal social network
Highly customizable ticketing and reports

Match client issues with technician availability and skillset
Automatically monitor tickets against SLA expectations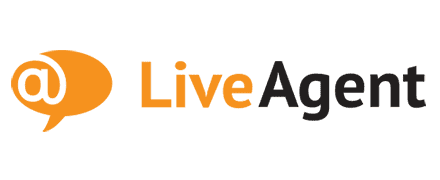 Automated ticket distribution to give agents their optimal load
Easily configure rules triggered by action or time

Serve customers using live chat, a shared inbox, and more
Reference full conversation history and behavioral data

Multi-lingual support for customers around the world
Custom SLA goals to fit your criteria and hours

Separate mailboxes to organize conversations across teams
Sidebar contains contact info and previous conversations

Use a bot to create tickets and send visitors to the right rep
Create a bank of reusable answers for prospects' FAQs
What is Customer Service Software?
In a general sense, Customer Service Software is a category of applications that allows a business to

track, record, manage, organize and respond  to any and all customer queries, questions, or complaints. Customer Support Software will generally include some form of helpdesk ticketing, but the two forms of software are not to be confused, despite their similarities. Customer Service Software is meant to help a business organize their contacts with customers and clients, while helpdesk ticketing software has a more internal facing focus, generally applied to IT issues.

However, the ticketing aspect is still an important part of Customer Service Software, and allows a business to stay on top of and keep all their contacts with clients organized in one single user interface. The idea is to help streamline the process of resolving customer issues, and ticketing allows a business to stay on top of every single point of contact that occurs and effectively resolve any issues customers face.  But beyond ticketing, the best Customer Service Software helps to streamline the process of solving customer issues with even more features such as self-service options including online tutorials and searchable frequently asked questions.

Customer Service Software also allows agents to keep track of every single contact customers have with a business, including different channels like phone, web chat, email and even face to face interactions. Overall, the idea is to help a business organize, document and track all the interactions a customer has with that business in order to resolve issues as quickly and efficiently as possible.
Key Benefits & Features of Customer Service Software:
Customer Service Software equips agents with the tools they need to serve clients and resolve any issues that occur as quickly and efficiently as possible. As customer service agents are the front line for customer engagement, and when the customer experience is such a crucial aspect of the success of a business, Customer Service Software enables agents to work more quickly, efficiently and productively. Here are a few key benefits and features of Customer Service Software:
Help Desk Functionality and Ticketing - A major aspect of must Customer Service Software is the ability for agents or customer service representatives to organize and log any contact they have with clients, from the different channels including email, SMS, social media, phone and web chat. Agents can create tickets for each individual point of contact, and store the information within the system for other agents to reference at a later time.
Increased Accountability - With helpdesk functionality and ticketing, agents and management will always be able to keep track of every single step of customer interactions. Management can keep a close eye on agent performance and provide necessary feedback, and agents gain a glimpse into who handled issues previously to connect with that representative, or reassign the ticket, if necessary.
Live Web Chat - Provide your customers with a completely new form of contact through live web chat. In fact, most customers will prefer to speak to your business online in a live web chat if the option is available, as opposed to calling support and waiting on hold. Many Customer Service Software solutions will provide live chat functionality to build into your business' website.
Customer Self-Service Options - Beyond simply allowing agents to log their contacts with customers, Customer Service Software also allows your business to arm itself with self-service options. These could include searchable frequently asked question pages, or full in-depth tutorials on how to operate a problem, or resolve common issues. Providing these resources will free up agents to handle more complex issues, instead of constantly spending time fixing the same basic problems over and over again.
Employee Knowledge-base - Similar to self-service databases, an employee knowledge-base allows your business to collect and store useful information for agents to refer to when serving customers. This internal facing knowledge-base would serve as a go-to reference point for agents when they run into a more complex problem, and can help prevent wasted time spent searching for a solution, or reaching out to another agent.
Analytics and Reporting - When used properly, analytic and reporting tools will help your business better understand the weak spots in the customer journey, and address any issues that are causing these weak spots. This could mean insight on agent performance, average resolution time of issues, customer satisfaction, or any other similarly important aspects to help measure and gauge the performance of your business' support center.
Reduced Time To Solve Issues - Self-service options let customers fix problems before even contacting support, allowing agents to handle the more complex issues that a customer cannot solve on their own. An internal agent knowledge-base also allows agents so have the information they need to handle those complex problems as quickly and effectively as possible. Overall, efficiency goes up when your team can leverage the increased accountability a to prevent any errors, or doubling up on tickets and issues that are already being handled.
What to Look for in the Best Customer Service Software:
Most of the best Customer Service Software solutions are offered as Software-as-a-Service. SaaS helpdesk solutions offer pricing, scalability and deployability advantages over on-premises helpdesk solutions. Advancements in cloud computing guarantee near-continuous uptime and minimal latency; the main detriment of SaaS helpdesk software is its general inaccessibility without an internet connection.
Multi-Channel Support - It's imperative that businesses offer as many channels for customer communication as possible, extending beyond just face to face interactions and standard phone support. Many Customer Service Software solutions provide live web chat functionality, as well as the ability to manage social media and email interactions all in one single interface.
Tutorial Builders -Self-service options are quickly becoming one of the primary methods for customers to resolve their issues, unwilling to wait on hold or converse with an agent through chat. Tutorial builders allow your business to provide users with the self-service options they need to solve simple, common issues -- and these builders make it easy to create complex tutorials and help sections.
Scalability - Just like other SaaS solutions, Customer Service Software is generally available as a cloud delivered service and priced in tiered subscriptions according to the number of agents and possible add-ons. This flexibility allows your business to subscribe to the functionality they need at the scale that they require. A business can also scale and grow easily without having to install a new instance of software or purchase a new license for each agent.
Multi-brand Support - Some Customer Service Software solutions enable companies to manage their customer service for multiple brands within a single account. This allows companies to create distinct knowledge bases and community forums with distinct domains and branding. The specific number of brands is often limited to subscription tier, but the highest level subscription from these vendors usually allows unlimited brands.
Multilingual Support -If your business offers service and support in multiple countries, then multilingual support is a must have. Many solutions offer agent dashboards and interfaces in multiple languages, but also allow a business to create and translate their self-service options into multiple languages as well.
Integrations - Customer service software will integrate with most of your related business apps. Helpdesk functionality is included as a key area of CRM systems; niche helpdesk software will integrate with third-party CRM software. In addition, certain helpdesk vendors enable partner applications to augment features, such as VoIP softphones and power dialers, call recording and transcription, business intelligence apps which provide industry comparison, and so forth.
Mobile Apps - Most Customer Service Software can be accessed through a web-based portal which allows agents to log in on any device as long as they have an internet connection. Going even further, some providers offer a specific mobile app version of the software, allowing agents and managers to stay on top of everything, even on their smart phones and tablets while on the go.
Automations - In order to help agents save time and work more efficiently, many tasks can be simplified thanks to automations. Agents can set up automations to complete the mundane and routine tasks that would otherwise eat up precious time, and help prevent any errors from occurring when inputting data. For example, agents can setup an automation to create a ticket for an issue when they answer the phone, or begin a live web chat session.
Final Thoughts to Customer Support Software Shoppers:
The main goal of Customer Service Software is to help your business get a handle on every single

interaction customers have with your representatives. Providing agents with a single interface to manage all interactions across multiple channels, including SMS, voice, web, email and social media enables a new level of efficiency and productivity. With a simple dashboard to keep track of all this information, agents are able to dedicate their time to solving issues and providing the best support possible, instead of juggling through emails and searching for the right information.

Self-service options are also now an incredibly crucial aspect of any customer service center. Customers will generally attempt to solve the issue themselves prior to contact support, freeing up your agents to handle the more complex issues that cannot be covered in frequently asked question sections, or online tutorials. However, these tutorials can go a long way in removing the clutter of repetitive, simple issues that bog down agents, and will require a dedicated team to keep these articles up to date with the most relevant information. In a similar fashion, an internal knowledge-base of both common and complex issues and possible resolutions will arm your customer service representatives with a searchable database of information to refer to, cutting down on the time spent looking for a solution.

This can help to drastically cut down the time to resolve an issue, and provide employees with the correct procedures to do so. Since tickets are always logged whenever a customer contacts your support center, agents will also be able to reference any previous contacts that client might have had, which can lead to an improved coordination of accounts. Agents will be able to tell if a client already has ordered parts on the way based on previous tickets, and will prevent any awkward issues that might occur if this information was not readily available, like accidentally double ordering replacement parts.

Overall, Customer Service Software can transform your company's support team by enabling them with the right tools to solve issues as quickly and efficiently as possible. These solutions will also enable your business to provide self-service options and new forms of communication, providing customers with the options they desire, and the ability to offer the best customer experience possible.
Top 5 Customer Service CRM