Share company announcements and newsletters
Create a visually navigable organization chart

Enable managers with data and action planning
Compare engagement results to benchmarks

Find insights with connected analytics
Incorporate eNPS surveys into your strategy

Predict attrition with machine learning algorithms
Science-backed content and resources

Trusted by banks and governments around the world.
Enterprise ready and operates in multiple languages
Leverage every 1-on-1 with check-ins
OKRs align employees' strengths with priorities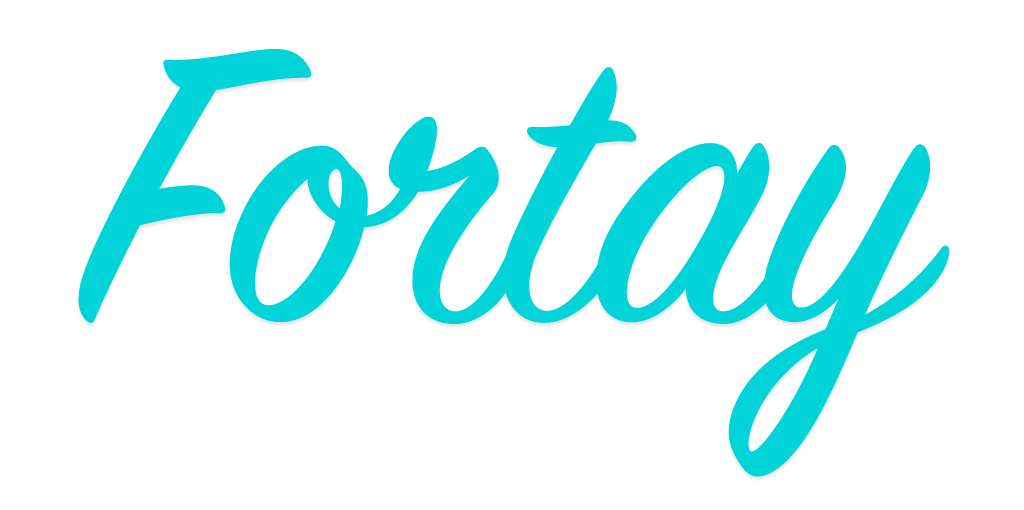 Cultural alignment scores for candidates
Real-time actionable insights

Video recognition & customizable rewards
User, group and location leaderboards

Send automated email reminders
Real-time analytics dashboards
What is Employee Engagement Software? 
Employee engagement software helps businesses collect and track real-time feedback from their employees. This is done through a combination of tactics like survey creation, task management, gamification, and data analytics. These features are meant to help employers capture the way their team is feeling, promote employee recognition, and plan company events that focus on the health and well-being of employees.  
These tools are typically utilized by HR representatives in order to decrease employee turnover. It can also be used to increase sales or help increase the efficiency of training. 
Employee Engagement Software Benefits
Here are some of the top benefits of utilizing employee engagement software.
Your employees will be given a voice — Employee feedback is necessary for your company to grow and move forward. But your team members may sometimes need to give you some tough critiques, and that's not always an easy thing to do. 
But employee performance management solutions offer a messaging functionality that gives your team a place to give anonymous feedback, similar to a social network. It allows them to feel empowered enough to give honest and tough feedback when it's necessary. This intranet will streamline employee communication and make them feel like a valued part of the organization.
Employee engagement decreases employee turnover — People often leave their jobs if they don't feel engaged, recognized, or like they're given the opportunity to contribute to major company goals. Employee engagement tools help businesses meet all of these goals by boosting the employee experience. 
If these tools are utilized the right way, they'll help to improve your retention rates and lengthen the employee lifecycle. That'll save you time and money for recruiting and training new employees.
Boost employee productivity — Employee engagement tools offer multiple features that can be leveraged to boost employee productivity. Goal setting, progress checks, and various performance reviews allow team leaders to have honest conversations with their employees about their strengths and weaknesses. That allows managers to pinpoint areas to work on, to ensure that employees are working to their maximum levels of productivity.
Provides employee-driven data for decision making — Employee engagement surveys provide direct insight into employee demographics and what their thoughts are on business operations. Their feedback can give you suggestions for what you may need to change. They can also give you ideas for brand new initiatives to implement. 
Enhance employee onboarding — These tools make sure your employees feel engaged from day one. They offer features to enhance the onboarding experience to ensure that employees can hit the ground running. If they are trained well in a short time frame, they can become an efficient member of your team more quickly. 
Employee Engagement Features and Functionality
Here is a breakdown of features you can expect in employee engagement tools. The following are common features that you should expect to find in any platform that you choose. 
Survey Tools — One of the most important features of employee engagement tools is its survey functionality. These tools have a few separate functionalities to support the survey feature:
Survey Templates — This feature ensures you don't always have to start from scratch when it comes to writing your surveys. Your platform should come with templates that you can tweak to custom fit your specific needs.

Survey Creation — Employee engagement tools allow users to create pulse surveys that specifically measure employee's thoughts on their supervisor, management at the company, colleagues, work policy, culture, and more.

Custom Survey — Your tool should allow you to customize the survey to fit your specific needs. You should be able to tweak components such as survey questions, how often it's distributed, whether or not it is anonymous, and more.

Survey Deployment —

Automate survey deployment by sending it straight from the employee engagement tool.
Employee Goal Setting — When an employee is taking the survey, they will have the option to set personal goals for the upcoming quarter or year. Employees may even be able to add notes to goals as they progress. Once the time period in question comes to a close, goals can be marked as complete or incomplete. 
Employee Recognition — If an employee feels like their work is solid and appreciated, they'll be more likely to stay with your organization. This feature can help you do that. The specific way in which platforms recognize employees may vary. Some common ways include digital badges, awards, or messages singing that person's praise. Some platforms will display employee recognition in a live feed right on the platform. 
Progress Check-Ins — Employee engagement isn't just about employee satisfaction with the company, but with their job as a whole. Managers can utilize the progress checking portion of employee engagement tools so their direct reports can focus on short-term employee performance management and long-term goals. 
Managers can use these check-ins to create objectives and key results (OKRs) for their teams so they can define and track these goals. Platforms like Lattice and Culture Amp easily streamline the progress check-in workflow. 
Managers and employees should utilize this section of the software to track progress toward those goals. Leveraging these tools are a great way to boost engagement and promote positive internal communication.
Performance Benchmarking — This feature is directly related to employee engagement performance management software's progress check functionality. Performance benchmarking allows managers to evaluate individuals against industry benchmarks to see where there might be room for improvement. 
Goal Notification — If you set a goal in an employee engagement solution, your platform should send out an automatic notification to inform you when that goal has been reached. Sometimes you can also send out notifications to remind employees to complete their surveys.
Gamification — Gamification adds competitive features to regular work tasks. That may include virtual "spin-to-wins" for employee bonuses, qualification-based travel events, or rewards for various company competitions.
Employee Segmentation — Employee segmentation allows you to factor various components such as location, demographics, and position within the company into the survey. You can then distribute and filter surveys according to those specific factors. 
That way, you won't send survey questions that are irrelevant to certain employees, as that would dilute your results. For example, this could stop you from sending questions about the office and in-office engagement programs to an employee working from a remote location. 
Reports and Dashboards — Your employee engagement solution will give software administrators and/or HR departments the ability to view company progress from a bird's eye view in real time. 
There should be a portal that allows you to access reports and dashboards that give you insight to things such as employee engagement rates (overall or by department) and survey completion rate. You can take these real-time insights to see where your team has room for improvement.
Content Library — Employee engagement software platforms offers a content library full of pre-written survey questions that software administrators will have access to. That way, you can pick and choose the questions that best fit your objective and create a completely specialized survey. 
Mobile App — Many employee engagement applications come with mobile applications. This means that employees can complete surveys at their convenience, if they prefer to do so after hours. It's a great option to take advantage of if your company has a large number of remote employees or those who travel a lot for work. 
Wellness Assessments — An employee's health and well-being will be completely reflected in their performance. So, you want to make sure you have a pulse on your team's general wellness.  This functionality will allow your HR teams to create wellness initiatives to promote well-being across your company, which is a great way to increase employee engagement.
Employee Feedback — Employee engagement tools will offer a portal for employees to submit their own feedback. It provides a place for employees' voices to be heard, as they can use it to ask questions and make suggestions.
Questions to Ask an Employee Engagement Software Provider
How customizable are the survey questions?
The tool you select will have a survey template to work with. But the odds are that a generic survey won't help you find the specific information that you're looking to gather. So make sure you select an employee engagement platform that can allow you to customize every element of your survey.
Does the tool provide sufficient ways to help engage remote employees? 
Remote work has been on the rise for years. Thanks to the coronavirus pandemic, it's accelerating faster than ever. Because of that, you want to make sure your employee engagement software provider offers you ways to remain engaged with employees scattered throughout different locations. Namely, make sure it has sufficient segmentation that will allow you to filter data and survey results from remote workers vs. those in the office.
What is the average survey response rate for this platform?
The surveys from an employee engagement can help you gather really valuable information about your employees. So you want to make sure those surveys have high open rates. Ask potential employee engagement software providers what their open rate is. Anything about 50% is acceptable, but it'd be ideal to find an open rate closer to 70%.
Was the tool designed by someone with technical or human resources experience?
Employee engagement tools need to enable you to connect with other people, so they should be designed that way. Ask a potential software provider if someone with HR experience had a hand in designing their tool. You'll likely find more engaging and effective survey questions if it was.
What to Look for in an Engagement Software Provider
A specific type of employee feedback -

Consider what kind of feedback you're looking for from your employees. Do you want to continuously gather feedback? Would you like that to be 360-degree feedback? You'll likely want to make sure there's an option for anonymity as well. Make sure the platform you go with includes the kind of feedback you need. 

Data retention and privacy policies - The surveys you send out will likely contain sensitive information from your employees. Because of that, it's vital to protect that information. Be sure to look into your potential employee engagement software provider's data retention and privacy policies. The software vendor will have some ownership over the data you give them, so make sure you fully understand what they can do with that data.
The level of reporting and analytics you can receive - Employee engagement is analytics-driven. You need to take the metrics collected from your surveys and make actionable decisions based on that. So make sure the platform you go with offers a deep level of analytics that are easy to interpret.
Employee Engagement Software Trends
Remote Work
— Remote working has been on the rise for years. Thanks to the COVID-19 outbreak, it will stay here permanently, in some shape or form. One of the best ways to keep employees feeling engaged moving forward will be to give them the perks they are looking for — that will include the ability to work remotely for at least part of the time. 
Employees will appreciate that benefit, but it may be harder to keep them feeling connected to the company as a whole. Be sure to utilize every aspect of your software to ensure you're in touch with how your remote employees are feeling about the company culture in their digital workplace. 
A great way to boost engagement for these employees is by ensuring a tool like Slack is part of your software stack. You can create non-work channels, making it feel like a social media platform for your employees.
Mental Health Wellness Awareness — Your employees will only be operating at their full productivity levels if they're not feeling their best. That's not just limited to physical health, but includes mental health as well. In recent years, the stigma around discussing mental health has begun to dissolve. So it's important to include questions related to mental health in wellness assessments. That way, employees will know that they are truly appreciated. 
Diversity, Inclusion, and Equality in the Workplace — Recent years have seen a lot of discussion about the need for more diversity, inclusion, and equality for every gender, race, and sexual orientation in the workplace. You can utilize your tool's survey functionality in order to get an accurate read on the demographics within your organization. That will allow you to see the areas in which you can improve.
The Bottom Line
The great thing about employee engagement software is that it can benefit businesses in any industry. This software can provide your business with the necessary data you need to have an engaged workforce. Happy and engaged employees will be more productive, leading to a better customer experience. You can't go wrong by bringing this software into your business's technology stack. 
Top 5 Customer Service CRM