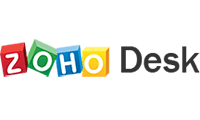 Powerful ticket management, tagging, work modes
Manage SLAs & multi-level escalations

Configure SLAs for agent groups, products, + companies
Fully functional call center on the cloud

Interactions across all channels come together in one place
Streamline support with triggers and automations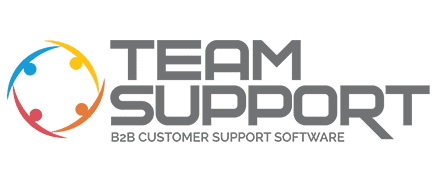 Automate processes that are best managed through the system
Talk to customers through TeamSupport's interface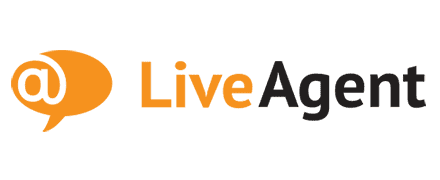 Automated ticket distribution to give agents their optimal load
Single shared company inbox with unlimited history

Centralize your knowledge management
Relational ticket association to simplify project management

Pool together knowledge with internal notes
Full suite of tools including live chat software

Used by 120,000+ companies and available in 29 languages
Track customer emails with a robust email management system

Convert all incoming e-mails into actionable tickets
Speak with your customers right from your system
What is Helpdesk Software?

Helpdesk software, also simply called customer service software, refers to the technology used to

manage customer service cases, improve resolution outcomes, increase agent efficiency, and develop resources for customer self-service. Help desks (as the software is also written) have conventionally been known as service desks or support desks, and the ticketing mechanism has traditionally been used as an internal point of contact for employees within an organization to seek tech support. The term now applies to outward-facing support operations provided by customer service agents.

Helpdesk ticketing software collates customer service tickets from various channels and organizes them in a central console. Modern helpdesks, usually distributed as Software-as-a-Service, are easily deployed, scalable, and customizable to companies of various size, industry, and support needs. In addition to ticket management, helpdesks can automate ticket routing, enable configurable macros to streamline end user activity, organize individual workloads, and provide analytics for individual, group, and department performance.

Helpdesk solutions for customer service is complementary to the other two operational focuses -- marketing and sales -- of modern CRM software. As customer service is essential to an omnichannel customer engagement strategy, helpdesk functionality is included in comprehensive CRM software, or offered as niche software which can be integrated into a customer engagement platform. Just be sure to read through fully what each provider brings to the table in our help desk software comparison chart.
Key Benefits & Features of Helpdesk Software:
Helpdesk software offers considerable advantages over traditional customer service options which operated over individual channels with limited interaction with each other. As customer service agents are the front line for customer engagement when the customer experience is most tenuous, helpdesk software enables agents to work more quickly, efficiently, and productively. Here are a few key benefits and features of helpdesk software:
Centralized Ticket Management. Helpdesk software will organize tickets originating from various channels -- notably emails, calls, SMS, and social media. Ticket origin is tracked for reporting, while the agent is able to respond to all channels through the same interface. Helpdesk software provides numerous ticket management tools to agents, who can merge, tag, recategorize, reassign, and resolve tickets.
Automated Routing and Response. Ticket routing rules enable helpdesks to automatically direct tickets to the agents most qualified to address them based on ticket criteria or agent workload. Multi-level rules allow for optimization of ticket distribution throughout teams or the department as a whole. In addition, configurable macros allow agents to set status, attribute tags, fill certain fields, and reassign tickets with a single click.
Efficient Customer Self-Service. Helpdesk software lets departments create customer self-service resources, such as an online knowledge base or community forums. The knowledge base provides product specific how-to articles, video tutorials, beginner guides, and troubleshooting manuals. The community forums allow customers to contact other users with similar experiences; helpdesk software allow agents to 'sticky' forum posts or elevate them to tickets.
Customized Agent Dashboards. Custom dashboards allow individual agents to organize their main console to present the information directly relevant to their workflow, such as a prioritized list of tickets, upcoming or overdo tasks, an activity feed of helpdesk activity, progress toward benchmarks, upcoming deadlines, or recent ticket updates. This lets agents return to their work as soon as they log into the helpdesk.
Service Level Agreement (SLA) Management. Many helpdesk solutions allow admins to create and set parameters for SLAs, which can be applied to tickets so agents can measure support time to the minute and prioritize tickets needed. Certain solutions will overlay a running clock in the ticket window or notify agents when they're nearing an SLA breach.
Comprehensive Customer Context. Helpdesks are a critical part of a customer engagement strategy, and many store customer information and/or integrate with a CRM system. A contact's profile will show an activity feed of interaction and correspondence. Integrated third-party solutions can also provide context in the form of purchase history or shopping cart contents. You will be able to personalize engagement down to preferred devices, channels, social network, and so on.
What to Look for in a Top Helpdesk Solution:
Most of the best helpdesk solutions are offered as Software-as-a-Service. SaaS helpdesk solutions offer pricing, scalability and deployability advantages over on-premises helpdesk solutions. Advancements in cloud computing guarantee near-continuous uptime and minimal latency; the main detriment of SaaS helpdesk software is its general inaccessibility without an internet connection.
Scalability -- SaaS helpdesk software is available in tiered subscriptions priced according to the number of agents and possible add-ons. This allows companies to subscribe to the functionality they need at the scale they require; while features aren't available ala carte, a company can add or remove seats or upgrade/downgrade subscription in short notice, often within the app itself.
User Experience/User Interface -- Modern helpdesk software has distinguished itself among business software for its user-friendly interfaces. Certain solutions organize essential functions to be no more than a few clicks away, and others are downright attractive. In addition, certain solutions are known for 'gamification' of their platform, which gives awards and recognition to agents who hit certain benchmarks within the helpdesk.
User Permissions -- Access to key company data or helpdesk functions can be managed through hierarchical permissions. This also restricts the ability to change system configurations to the professionals who are authorized/able to implement them. Managers and admins can manage user permissions through admin settings.
Multi-Brand Support -- Some helpdesk solutions enable companies to manage customer service for multiple brands within a single account. This allows companies to create distinct knowledge bases and community forums with distinct domains and branding. The specific number of brands is often limited to subscription tier, but the highest level subscription from these vendors usually allows unlimited brands.
Collaboration Tools -- Helpdesk software includes features to foster collaboration, like group chat, shared document storage, shared canned responses, various ticket management tools, or an internal knowledge base. This encourages agents to contribute best practices and ask for help when tickets move beyond their subject matter expertise or authority.
Multilingual Support -- Multilingual support is particularly useful for customer service departments that have agents in multiple countries, which is increasingly the case for companies expected to offer round-the-clock customer service. Many helpdesk solutions offer the agent console in multiple languages, and also include tools to translate customer-facing resources like the knowledge base or community forums.
Integrations -- Customer service software will integrate with most of your related business apps. Helpdesk functionality is included as a key area of CRM systems; niche helpdesk software will integrate with third-party CRM software. In addition, certain helpdesk vendors enable partner applications to augment features, such as VoIP softphones and power dialers, call recording and transcription, business intelligence apps which provide industry comparison, and so forth.
Custom Analytics and Reporting -- Helpdesk software includes default and custom analytics and reporting, which allows customer service managers to evaluate agent, group, and department performance according to specific metrics over various periods of time. Some solutions provide additional analysis on ticket channel origin, ticket country origin, ticket traffic by hour or day, customer satisfaction ratings, which allows managers to train and allocate agents accordingly.
Mobile App -- Certain helpdesk software is available in mobile apps, so team leaders and agents working remotely can still access their key functions and customer history. While these apps tend to lack the robust functionality of their desktop browser counterparts, but they allow agents to keep the ball rolling rather than leaving the customer in the lurch.
Some Final Thoughts to Helpdesk Shoppers:

Helpdesk software enables customer support agents to work more productively, efficiently, and

consistently. Automating repetitive tasks within the software will streamline end user activity and reduce frustration and customer service fatigue. It enables individual agents to focus their creative energies on the productive aspects of their role, which is resolving customer complaints and preserving satisfaction in the customer experience.

Not all helpdesk ticketing solutions are created equal. There are fewer major vendors for quality customer service software than there are in, say, sales; this means it'll be easier for you to test different solutions in trial versions (free two-week trials are standard). Don't be fooled by an intuitive, aesthetic user interface -- prospective helpdesk software shoppers must take the time to map their system and business requirements, plan an implementation schedule with incremental deliverables, and establish governance protocols to ensure configurations and implementation benchmarks are being met. You may even find a need to take on an additional hire to administer your helpdesk. With that said, reading our helpdesk software comparison becomes a mandatory task before narrowing your choice down.

Using a helpdesk to its full capacity may require a shift in customer service resources and priorities. For example, a knowledge base is an effective way to deflect customer service cases, allowing your agents to focus on more urgent customer issues. However, you'll need to dedicate employees (or hire freelancers) to write knowledge base articles according to stylistic standards. Visitors should be able to vote whether an article is helpful or not. Therefore, a knowledge base is not as passive a resource as it may seem at first glance.

Helpdesk software can ultimately prove a powerful enabler for your customer service department, but like any investment, you'll need to perform due diligence and focus more on how the software fits your use case, and less on the impressive range of features that you might not use or are outside your budget anyway.