Absolutely free set up & free installation
Unlimited calling, faxing and texting

Unlimited calls, fax, SMS and conferencing
Trusted by over 350,000 businesses

Unlimited calling, texts, faxing and video
24/7 United States based customer support

Very simple to use for admins and users
Free upgrades, features and many add-ons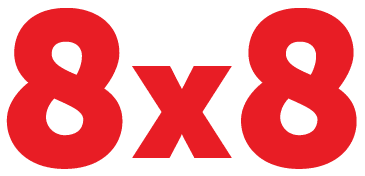 Unlimited calling and faxing in up to 47 countries
HD video conferencing, texting and team messaging

Deploy In minutes, easily add/edit employees
Voice AI technology to transcribe calls

Feature-rich system for multi-location users
Real-time team collaboration features

Free polycom phones included
Unlimited calling, including video calling

Cloud, onsite, or hybrid solutions
Award-winning 24/7 customer support

Easy to set-up and simple to use
Free business phone for every user
What is a Hosted PBX Phone System?
Hosted PBX phone solutions are cloud-based Unified Communications as a Service (UCaaS) systems

for businesses. With traditional PBX configurations, companies required a dedicated IP-PBX server on-premise to offer the same communications benefits. Hosted PBX setups use servers that are disparately geographically located, so there's no server to maintain in the office.

PBX stands for private branch exchange, which is a system that provides telephone service via the internet. PBX systems connect to the copper wire-based PSTN or POTS systems through online connections. These conventional systems utilize traditional telephone calling models, which means that they require extensive on-site and off-site hardware.

Hosted PBX, on the other hand, is internet- and cloud-based and isn't so reliant on hardware. There are several advantages to using this kind of system.
Connectivity With Traditional Dialing Systems: As a result of the system having the capability to reach traditional landlines via the internet, it's straightforward to make phone calls using a PBX system without installing actual PSTN or POTS hardware. Hosted PBX hardware is software-based and runs entirely off of a business's internet connection. Business phones on a hosted PBX system plug directly into modems, similarly to how a wired computer connects.
Higher Security via Encryption: When making a call, the voice data is quickly encrypted so that it becomes a data packet. This packet moves through the on-premise data center, where it enters the cloud in an encrypted format. This encryption ensures that the data is secure, and it also shrinks the somewhat large data file into a more manageable size.
Instantaneous Communication: Since the data packet is transmitted via the cloud, only traditional internet service is required, which means that it is capable of being sent anywhere instantaneously. The packet is decrypted to its original format and re-transmitted to the recipient over a PSTN, POTS, or VoIP connection at its destination. The entire transmission process is as instantaneous as a traditional phone line, and in many cases, the call quality either is as good as or exceeds what's available through conventional calling.
Small businesses are using this system of UCaaS because it's very reliable. Since the system is designed to use remote servers, if one goes down, the other servers can pick up the load. If the business has a good internet connection, call quality will be high fidelity. Finally, many concurrent calls can be made using a hosted PBX solution, which is useful in large enterprise and contact center environments.
How Does a Hosted PBX System Work?
One of the chief benefits of having a cloud-based hosted PBX system is how the provider comes into

play. With traditional PBX systems, the server architecture is on-premise, so businesses will have to hire IT staff to manage the hardware. With hosted PBX, the equipment is hosted at a remote location where the provider manages the architecture.

IP-PBXs, which are business VoIP solutions that require a dedicated server architecture for communication, are useful for companies that have specialists to manage the communications system. Having this system is also very useful for organizations that want a more straightforward unified communications setup.

Without a dedicated on-site server, space is freed up for other business-related activities and equipment. the cost of upkeep of this equipment is folded into the subscription fee.

SIP trunking systems are one of the most broadly-used IP-PBX-based systems used in business today. These systems utilize "trunks" that can have multiple channels, or lines, that allow for inbound or outbound calls. Hosted PBX systems have a simpler setup, and the addition of new channels is simple and requires no on-premises IT.

The service provider also handles much of the programming functionality of the communications system. If a business needs extra lines, the provider customer support can perform an upgrade that will be immediately rolled out across the entire communications network of the business. A hosted PBX system has near-infinite scalability for an organization.

As the company grows, it can increase its connections or scale down during slow periods. This is a vital feature that adds a degree of adjustability to the communications profile of the business.

Since advanced features can be rolled out by the provider, so hosted PBX is convenient for managers who aren't technically adept. To add another element or service, they can  call up the provider and have that service added to their package for an extra cost.

Some confuse virtual PBX with hosted, but there are significant differences. For example, while a virtual PBX system has cloud-based functionality, there are no outbound calling features. With a virtual PBX system, the system routes inbound calls to IP desk phones, desktops, softphones, or mobile devices. With virtual PBX, there's also no control functionality, and the system works as an auto-attendant, which routes calls to agents.

Hosted PBX, on the other hand, has more robust functionality. It handles both inbound and outbound calling with add-on features like call waiting, extension dialing, and call forwarding included. Providers even deliver IVR functionality that is a more robust inbound call management tool than is available through virtual PBX providers.
What are the Benefits of a Cloud-Based PBX System?
Communications systems need to be agile and ready to face the challenges of modern business. Hosted PBX, with its cloud-based architecture, provides a bevy of benefits for all types of business. Here are a few to consider.
Redundancy
One of the primary benefits of a hosted PBX system is redundancy. With an IP-PBX-based

configuration, if the server experiences issues, agents and salespeople won't be able to make outbound calls. With a hosted communications solution, when a server out in the world goes down due to malfunction or disaster, the load is picked up by other servers.

These servers don't even have to be in the same geographic location. If an earthquake hits a server farm in India, another server farm in Europe can keep the calls going that were being served by the Indian hardware. This is critical for those companies that need a consistent level of service like call centers. Many of the modern service providers promise 99.999% uptime, so there's a minimal chance that calls will be lost as a result of server malfunction.
Backups and Greater Stability
Some providers also offer 4G backups, which can cover companies that also need a high uptime. With

the best hosted PBX, an organization is still reliant on having consistent internet. If the internet goes down, no degree of server stability and redundancy is going to keep calls going out.

4G backups will switch the hosted PBX service to a cellular connection, which can allow salespeople and agents to "weather the storm" of internet outages more easily. These 4G backups can switch over immediately so that there are no lost calls.
Budget-Friendliness
Like SIP trunking and other forms of VoIP service, cloud PBX unified communications lets companies

reach out to local, local long distance, and international calling locations at a fraction of the cost of landlines.

Hosted PBX systems require very minimal connection hardware, especially when compared to traditional copper wire-based business phone systems. With hosted PBX, businesses won't have to install lines for every on-premise phone since they connect directly to the internet.
Versatility
As a cloud-based system, hosted PBX also has more versatility than standard PTSN connections. Since the connection is made online, these PBX calls aren't limited to just standard calling from phone to phone. With hosted PBX, companies can also have a fully integrated communications setup that includes instant messaging, mobile app calling over the internet, audio and video conferencing, and file sharing. Most service providers offer all of this functionality through a single application.
Key Features of a Hosted PBX System
Hosted PBX systems are designed to be cheaper for companies and they are very easy to get set up because most of the management is done by the VoIP providers. In addition to these very critical advantages, hosted PBX systems also offer some features that can deliver value  like conference calling, internet faxing, voicemail, call routing, and call forwarding.
Conference Calling: This is essential for sales teams that need to communicate and collaborate to achieve campaign KPIs. In addition to the standard calling features of hosted PBX, many systems also support both audio and video conferencing so that whole teams can stay in touch. Some providers allow callers to convert standard calls into conferences so that entire teams can be brought in on a conversation.  This flexibility and utility are perfect for businesses to stay agile, and hosted PBX conferences over high-speed internet offer both high-definition audio and video experiences.
Call Routing: Hosted PBX allows calls to be routed for both outbound and inbound calling. When customers dial in, they can be routed to agents as the agents become available. This can make the call center experience more streamlined. Another form of call routing can route specialized calls to agents that are more suited to the demands of the customer. This helps ensure that the customer service experience is as individualized as possible.
Mobile Functionality: This same routing is also not limited to on-premise calls; call forwarding sends inbound calling to agents that are out in the field. This is primarily due to the ease of adding smartphones and tablets to a hosted PBX system. callers can reach out to a toll-free phone number and quickly be routed to the cell phone, either Android or iOS, of a salesperson or agent. This means that a virtual office environment can be created, and home-based and office-based employees can work at the same level. Most systems streamline call forwarding with a simple click, and some providers even let agents switch from office phone to a cell phone seamlessly while in a call.
Detailed Analytics: Finally, hosted PBX solutions provide analytics options that aren't available in other dialing systems. For those that want to track agent performance and customer service, hosted solutions can deliver several vital stats. These include how many answered calls had been received, the average call duration of both outbound and inbound calls, the amount of wait time for customers calling in, and call distribution across agents.
Types of Businesses that Need Hosted PBX
Hosted PBX systems allow  companies to make cheaper calls around the world, receive toll-free

numbers from providers, encrypt call data, and make a higher number of calls concurrently. They help teams attempting to streamline collaboration, contact centers, and businesses that must keep client or patient data encrypted.

Collaboration can be streamlined with ease since hosted PBX communications systems are decentralized and are positioned around the world. For this reason, multinational companies with disparate teams across various global locations can experience a much more unified collaboration environment. When conferencing, it'll feel like everyone is in the same room so that communications are seamless and organic. This is bolstered by functionality like file sharing, screen sharing, and in-conference messaging.

With call/contact centers, hosted PBX has particular utility. One of the first advantages that these companies tend to reap is the inexpensive nature of hosted PBX. Most providers roll in the price of domestic calls into the subscription fee, so there's no extra cost there for those contact centers that dial within the country. Additionally, international calling also tends to be more than 30% cheaper than dialing via PSTN methods.

Contact centers also derive more than budgetary advantages from using cloud PBX. Cloud PBX systems also have call monitoring, whispering, barging, and reporting, which can all help train agents and improve the agent quality.

Monitoring allows supervisors to listen in on both inbound and outbound calls.whispering and barging allows the manager to talk directly to the agent without the caller hearing and to the caller respectively. Reporting allows supervisors and managers to quickly analyze the analytics of a call center so that agent milestones are hit and customer hold time is reduced.

VoIP providers also provide call recording, which is critical in some fields. In a VoIP phone system, this technology can be used to ensure compliance, accurate recordkeeping, and protect organizations from legal issues.

Law and healthcare organizations have a legal requirement to keep customer data encrypted and stored for several years. Since hosted PBX providers often have HIPAA and HITECH encryption as well as MPLS secure data transport, data sent via communications is protected during transit as well as when it is stored. Those looking to hack servers or steal valuable data won't be able to when attempting to breach hosted PBX-based systems.

Finally, hosted PBX can also work well in hotels and restaurants due to the fact that these types of organizations have a variable level of communications needs. The scalability of hosted PBX allows for these types of businesses to attune their service level to fit the needs of their customers with relative ease. Without the need for hardware, these companies can also save space on servers.
How Much Does a Hosted PBX System Cost?
The savings with one of these hosted PBX services as compared to traditional business phone services are noteworthy. This is especially true when considering that many phone systems charge local long distance, which can increase the cost of calls. Hosted PBX systems make it easy to call around the United States and Canada because providers fold the cost of local calling into the subscription price.
Hardware Costs
While hosted PBX systems require less hardware to setup,  there are some costs associated with

getting a system up and running. Most offices are going to require at least a few IP phones and conference phones, which can cost anywhere between $500 and $3,000 per device.

Fortunately, there are several providers on the market that will rent these devices to a company for a significantly reduced cost compared to purchasing the devices upfront. This hardware can typically be rented for as little as $60 per month, per user. If the system is being used primarily for smartphone communications, then the price can be significantly reduced if rolled out to preexisting devices.
The Subscription
In addition to these potential costs, the service itself will carry a subscription fee. The price of the

subscription will naturally vary based on the add-ons. When just seeking out baseline VoIP service, an organization can expect to spend between $25 and $55 per line.

In many cases, even international calling is significantly cheaper with most hosted PBX providers. Some providers also provide subscribers with international unlimited calling. Users can set up local numbers in foreign markets that will allow customers there to reach out to a company as if it was a locally-based business.

Subscribers also save on setup. With hosted PBX, there are no IP-PBX machines to install or upkeep; all a user needs is an internet connection. As a result, there is no leasing cost for servers, and there's no need to pay an IT professional to keep the system running correctly.
Built-In Scalability and Integration
A communications system like this can be set up from the host side, and it will remain agile enough

that upgrades to the internet will only increase the capability of this VoIP solution. Effectively, better internet speeds and stability will ensure that calls are clear and more stable than a landline.

Integration is also much more comfortable when the VoIP phone system is cloud-based. Hosted PBX applications provide "click to dial" functionality with software like Office 365, Skype for Business, and Google Docs. Many of these solutions are free or low-cost, so integration with a communications system that works over the cloud can increase company savings.