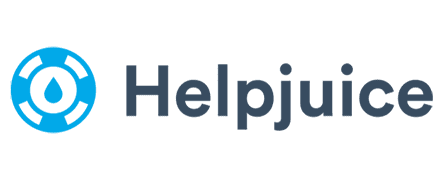 Intelligent search feature that is continually being updated
Easy to personalize with dozens of custom-made themes

Rich formatting ensures that articles are easy to read
Content can easily be restricted to certain groups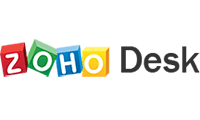 Enable customers to engage in discussions with each other
Use meta titles & descriptions so search engines can find your page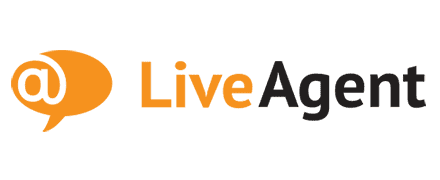 Add knowledge base articles, forums, or feedback boards
Create customizable knowledge base search widgets

Free CRM automatically records which articles customers have viewed
Built-in reporting dashboard to measure the impact of your pages
Auto-suggest feature proactively suggests solutions to issues
Convert existing emails of solutions to articles in the knowledge base

Collaboratively create and publish knowledge base articles
Update easily using a content library & automatic versioning

Manage and distribute market research to stakeholders
AI engine "Scarlet" automatically tags and recommends content

Build up a well-structured hierarchy of all your knowledge base content
Powerful search function that automatically suggests relevant articles

Articles are easy to share over social media
Customers can tell you if the articles are useful or not
What is Knowledge Base Management Software?
Knowledge Base Management Software enables your organization to establish and maintain a

resource of questions and answers, documentations and tutorials, best practices and tips and tricks. Online Knowledge Bases can be both internal and external facing, and serve as a resource for both the organization itself, as well as an online customer self-service portal. Overall, the main idea behind a knowledge base is to establish an on-going database of critical information, while making it as accessible as possible. Typically, a Knowledge Base will include Frequently Asked questions along with the most pertinent answer and tutorials and how-to guides to instruct users on how to utilize a feature or platform.

Knowledge Base Management Software solutions will enable organizations to easily maintain and organize their data, as well reporting metrics to optimize content. More advanced Knowledge Base Management Software solutions will enable users to utilize advanced media beyond just text, including videos, images and gif support. Companies should strive to provide free and easy access to their databases to properly empower both employees and customers to find the information they need, as easily as possible. Internal Knowledge Bases enable agents and teams to collaborate much more effectively while reducing training requirements. External Knowledge Bases will act as a self-service hub for your customers, enabling them to discover resolutions to issues without having to contact support.
Key Benefits & Features of Knowledge Base Software:
Knowledge Base Management Software enables your team to establish and maintain an online informational database. These solutions include the necessary features to configure, optimize and modify the data base and expand and evolve the content over time. With the right features, Knowledge Base articles can become more advanced and expand beyond simple text pages.
Clean and Organized Content - Knowledge Base Management Software should enable your organization to easily and effectively layout and organize content. These solutions are more than just a simple web-site page builder, and go beyond basic editing. Break down tutorials into different topics, utilize link-building, and organize content for readability. Utilize this functionality to establish and maintain clean, effective and organized content to enable ensure maximum engagement.
Comprehensive Customer Portal - With an Online Knowledge Base, your organization can establish a complete and comprehensive Customer Portal with tutorials, how-to guides, frequently asked questions, and any other necessary resource. Empower customers to solve issues on their own, and provide a single location -- the customer portal -- to enable them to do so with ease.
What You See Is What You Get Text Editors - With a WYSIWYG text editor, it can be very easy to format and organize content. As the name states, these editors enable users to build and layout their content in the format it will be published in. These editor's make it simple for any user, advanced or beginner, to organize content in a clean layout, while utilizing extra media including images and videos.
Content History - In order to understand how your organization's Knowledge Base has been changing over time, it is important to utilize Content History. Knowledge Base Management solutions should allow users to view content changes, edits, and previous revisions to ensure content was not accidentally edited, while providing users the ability to revert or correct changes.
Artificial Intelligence Recommendations - Artificial Intelligence should be utilized to help your organization optimize and evolve the Knowledge Base over time. AI can provide recommendations on how to provide better content, how to better organize content, or even suggestions on what content is missing. AI can analyze data like frequently searched questions to recognize when the content is missing.
What to Look for in a Vendor/Solution:
Multiple Language Support - While not an incredibly common feature, multi-language support is a must have for any business that offers services and solutions in multiple regions around the world. Multiple language support will make it easy to maintain all of your knowledge base articles regardless of region.
Configurability - Your Knowledge Base Management solution should absolutely be configurable, beyond modifying or changing your articles. The platform should be customizable to fit the specific needs of your organization, sometimes with searchable, sharable and collaborative documents.
User Permissions - When establishing an online data base, it's important to ensure that only approved users can make modifications to existing content, or add new content. User permissions will enable your team to decide who can edit or add articles down to a granular level.
Key Reporting Metrics and Analytics - Optimization is a critical aspect of maintaining an effective and informative online knowledge base. With reporting metrics and analytics your organization can better understand how users are interacting with the knowledge base, and how to better optimize the content.
Clean and Simple User Experience - As with any business solution, your organization should be searching for a vendor that prioritizes the User Experience, both for your team and your end users. Properly designed and developed solutions should place the user first, making it as simple as possible to utilize the platform as necessary.
Enterprise Grade Back-Up Support - Nothing would be worse than establishing a massive online knowledge base, and losing all of that content and organization. With Enterprise Grade Back-Up support, your team can have the peace of mind knowing nothing of value will be lost permanently.
Search Engine Optimization - Beyond making your knowledge base accessible through your solution's website, Search Engine Optimization ensures that your database will be found easily by users and prospects across the web.
Some Final Thoughts to Knowledge Base Shoppers:

An online Knowledge Base is a key aspect to delivering a modern customer experience. Whether your

organization is supporting a product or a solution, offering an online Knowledge Base makes it easy for customers, clients and prospects to find information on their own, and solve issues before contacting support. Arming clientele with these tools sets your business apart from competitors that force customers to engage in a lengthy customer support process.

But a Knowledge Base management solution is no longer a simple text editor. These solutions have grown and expanded with technology to include advanced functionality like Artificial Intelligence Recommendations to make information cataloguing much more effective, and intelligent. Data base articles can also now be enhanced with more advanced media including videos and pictures to offer more in-depth instruction and explanation. While it can be easy to become overwhelmed by the number of options and features available, it is important to remember what makes a solid database: easy to navigate, simply laid out and presented and searchable articles.

An online Knowledge Base should also be considered a living document, and one that is never completed. As your solution or product grows, new issues will be uncovered, new features will be added, and new functionalities will be discovered. To keep up with the evolution of your service, your online data base needs to grow over time as well. A stale, out dated data base is almost worse than having no data base at all.

Encourage your users to confide in your solution and organization by providing them with up-to-date information and resources to empower them to solve issues on their own, or learn how to better utilize your solution.