Use GIFs, emojis, see typing indicators, & more
Instantly screen share, start a voice or video call, & more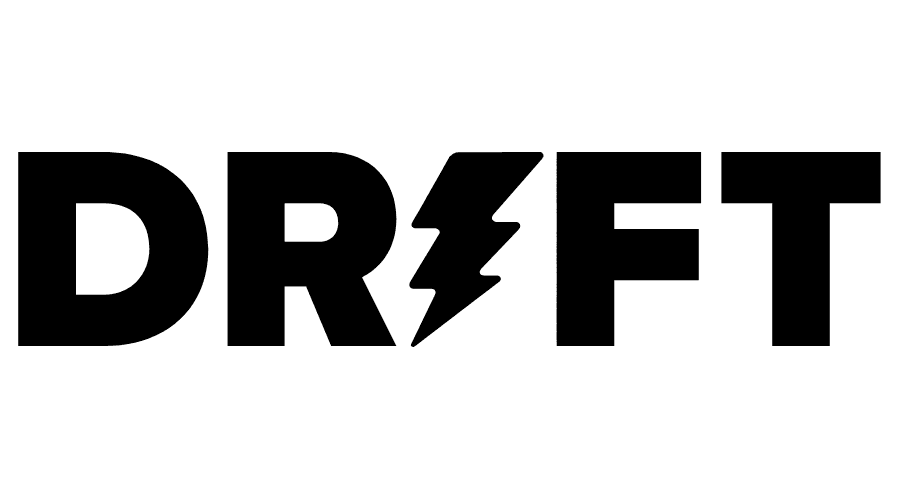 Customizable live chat widgets
Unique agent profiles to personalize service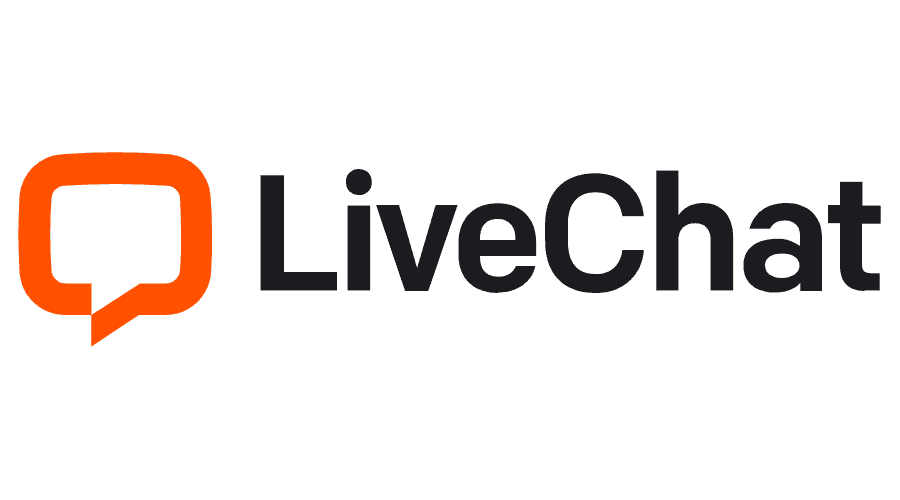 Ticketing system with tags, reports and more
Customer data, goals tracker and more
Track customers and engage at the right moment
Pre-chat and offline forms to get contact information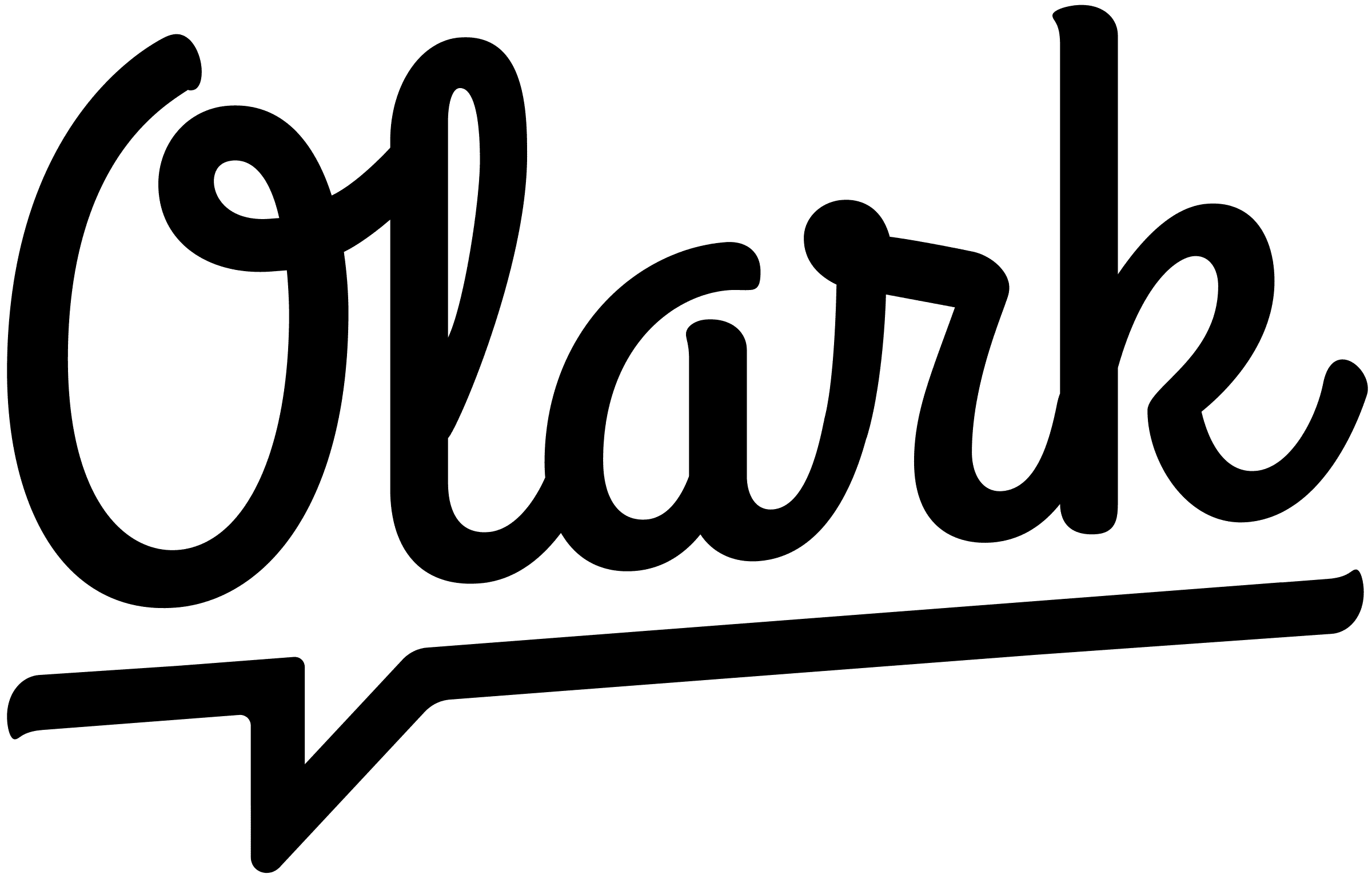 Create a a stylishly on-brand chat box
Easy-to-configure live chat automation rules

Chat box customization to match your website design
Help articles and FAQs in the chat box

Works with Mobile, SMS, Twitter, Facebook, WeChat, and more
Unlimited, proactive, rules-based chat invitations

Live support, ticketing system and web analytics capabilities
Customize your chat window theme

Intelligent and compliant tracking of current and past behavior
Ability to share files and content links

Chat with your website visitors in real-time
Respond to several customers at once
What is Live Chat Software?
Live chat software is defined as any service that provides instant customer support, prompt delivery of information, and other forms of immediate text-based communication facilitated through the internet.

This instant messenger makes it easier for customers to communicate with your business and its representatives. Some companies struggle to handle the live chat channel as their userbase grows, and that's where chatbots come in.
Chatbots
Chatbots function through the use of artificial intelligence. Seeing as chatbots can't prepare a response for every individual unique sentence, they utilize a pattern-matching program to find the appropriate response based on the text input they're given. Their capabilities are further extended with machine learning.
Human Routing
Many chatbots — particularly those used for support applications — have the ability to direct users to a human agent when needed. This reduces the load on each liveperson since they only have to deal with a ticket if there are no clear-cut solutions that the bot can find, but are still available when needed. The majority of tickets will be resolved when the chatbot pulls information from the company's knowledge base.
IVR
Interactive voice response (IVR) is another system that compliments live chat software. It allows users

to interact through both their telephone keypad as well as verbal speech. This is accomplished with speech recognition programming.

Due to the speech recognition capabilities, these types of systems are also sometimes referred to as voice response units or VRUs. Utilities, banking, and mobile payment companies tend to have IVRs integrated into their system to minimize the load on human employees.
Live Chat Plugins and Widgets
Nowadays, incorporating live chat for website visitors is just a matter of installing a plugin or adding a chat widget — usually taking no more than five clicks. In the legacy days of the internet, it would require custom code or the bootstrapped use of IRC technology.
Multimedia
Some modern live chat applications support multimedia communication meaning your customers will be able to upload files, aiding the support process. These files can range from screenshots to crash reports with audio or even video recordings.
Video Capabilities
There are even premium live chat options that support advanced features such as video calls and real-time screen sharing and co-browsing. This makes it far easier for support agents to diagnose the problem since they won't have to rely on the description of customers.
Concurrent Chat
Concurrent chat allows for agents to juggle multiple customers at once while customer engagements feel like an unencumbered pure chat experience.
Administrator Panel
Lastly, most if not all live chat programs let you add administrators who can adjust settings and view active sessions through their control panel. This makes it easy for department heads or even C-level executives to oversee the live chat process.
What are the Benefits of Using Live Chat Software?
Faster Communication
Live chat software has applications that span a diverse array of industries and departments. Many sales departments report that there's a sharp incline in revenue following the incorporation of a live chat feature since it's easier and faster to communicate with customers.
Better Reviews and Satisfaction
Companies that offer live chat support also tend to receive more favorable reviews both from users and aggregator websites. This is due to the fact that live chat is the preferred form of support, beating phone through its superior convenience and speed.
Quicker Than Phone Support
The waiting time for live chat is significantly faster than that of call centers across the board. Most live chats only take a few seconds to connect in comparison to phone support which can take a minute just to get the customer on the queue.
Social Media Integration
Many modern live chat solutions have the capacity to integrate with the major social media platforms. This bridges the gap between small to mid-sized businesses — SMBs — and large corporations since both are now on a level playing field in terms of customer service.
More Feedback and Improved Company Image
Regardless of which industry your business operates in, it's imperative that customers can reach your help desk without a hassle. This will help you catch any issues early on due to the feedback and also improve your company image overall.
Pasting Functionality
Another benefit of using live chat support over phone-based call centers is the fact that you can utilize the paste function. Rather than having to read the FAQs to a customer manually — likely needing to repeat yourself a few times — you can simply copy and paste the answer.
Approachable
Most website visitors are also more comfortable reaching a help desk via chat box in comparison to speaking with a live chat agent over the phone. The approachable nature of a chat window ensures that customers will bring problems to you directly rather than publicly posting about it online.
File Sharing
As mentioned earlier, many live chat solutions also support the transfer of files. Such is not possible through phone support, making it harder for representatives to get the data they need to resolve the issue.
Customer Patience
Customers are generally more patient as well when in the queue of a live chat compared to a call

center since they know it won't take as long. Some programs even display a timer that estimates how long it'll be until an agent is available.

This is in stark contrast to phone support in which hold music would play followed by a recorded message saying "our agents are busy right now, please hold" in 30-second intervals. Getting a rough waiting estimate allows customers to tend to other matters in the meantime.
Typing Previews
Certain live chat programs also show what the customer is typing before they even send it so that the support agent can prepare a response ahead of time and/or track down the information needed to answer the question. This makes customers feel like the process is happening faster.
Features of the Best Live Chat Software
Customizable
The latest live chat solutions are very customizable and can be tailored to meet the needs of the company. Even the base features such as rerouting users to human representatives are invaluable, but the more advanced capabilities further expand the potential applications.
Self-Help Interfaces
Many solutions have self-help widgets that let you integrate your FAQs and knowledge base into the interface. This lets the user search for an answer themselves while in the queue. If they find it before connecting to a human representative, the ticketing process can be skipped.
After-Hours Ticketing
Chatbot software can make it easier for customers to open a ticket even after all the human agents have already gone home. Once normal office hours resume, the human support team can pick up where the software.
eCommerce Integration
Most live chat providers also let you integrate their solution into popular eCommerce platforms such as Shopify. Magento is also compatible with various live chat solutions. The eCommerce applications of live chat include automated order placement and customer feedback.
Social Media Integration
Social media integrations are also abundant with live chat solutions. Most solutions automate

integration with Messenger so that you can communicate with customers through Facebook Messenger at any time.

Beyond Messenger, you can also integrate social media buttons into the interface of your live chat so that customers are more likely to check out your various business pages after receiving help with their problem. There are even integrations to work via Whatsapp.
Mobile Apps
The best live chat solution is one that has easy-to-use mobile apps on both iOS and Android operating systems. This allows company representatives to continue their chat conversations with customers even if they have to step out of the office — reducing waiting time.
Website Integration
Integrations with WordPress, Slack, Salesforce, and Hubspot are all typical of the best live chat software. Expect omnichannel tools to help to both support current customers but to also acquire new ones. Chat history and visitor tracking features help to learn about customer engagement and for onboarding new staff.
Free Options
If the needs of your company are rather light and you're not interested in all the bells and whistles then you don't have to go for a paid plan but can instead use one of the free live chat options out there to keep operating costs low.
Premium Plans and Analytics
However, if your application for the live chat requires more advanced features such as video calls and

screen sharing then getting a premium plan will pay off in the long run. Analytical integrations can also provide valuable data gathered during these chat sessions.

You'll be able to see which sales were a result of the live chat, how many people opened a ticket in a given week, and what percentage of tickets got resolved. Agent ratings will also give customers a better support experience since it ensures they only speak to top representatives.
Troll Defense
Find a live chat solution that supports visitor banning functionality so that you can blacklist any trolls who try to spam your queue. Live chat software that integrates with Google Translate is also invaluable to international companies.
Superfluous Features
Other features such as emoji support are nice to have and will slightly improve the customer experience but they're not as crucial as the essentials that are listed above. Focus on the features that bring the most value.
Which Types of Businesses are Using Live Chat Software?
Far-Reaching Benefits
Virtually any type of business stands to gain a lot by incorporating live chat software into its daily operations. That said, particular industries reap massive benefits from this advancement in communication.
Real Estate
The real estate industry has been leveraging live chat for years to hasten outreach and client

engagement — two of the most time-consuming aspects of email marketing prior to the advent of live chat services.

Brokers are now able to communicate with interested parties online. Pre-chat and data collection through visitor monitoring helps to direct the efforts of brokers. This saves time that would have otherwise been wasted on the in-person meetings that aren't even guaranteed to lead to a sale.

Both agents and chatbots can recommend specific properties to site visitors — speeding up the selection process and turning more leads toward your sales team. Most parts of a sale can now be conducted online.

This can range from negotiating the price, sending details about the property, and scheduling in-person appointments between the parties. Live chat reduces operating costs for brokers since they don't have to waste money on transport or phone bills unless there's a surefire deal.
Automobile
The automobile industry is another market that, thanks to the introduction of live chat software, has

become far easier to succeed in. Selling cars is a very high-effort endeavor. Everything from negotiating, upselling, and following up takes time.

Providing the specifications and comparison information through a live chat is far more efficient than doing the same in person. It can be done remotely even beyond the operating hours of the car dealership. This round-the-clock coverage boosts sales throughout the year.

Custom chatbots can even be programmed to provide basic details to potential buyers such as the horsepower, miles per gallon, and listed price. This makes it possible to passively sell cars while humans are out of the office — making closing the deal the salesman's only job.

Owners of car dealerships can also use chatbots with rating systems to get customer feedback on which salesmen have the best attitude when speaking to prospective buyers. Car dealerships can even leverage live chat software to gauge how many inquiries they're getting.
eCommerce
eCommerce businesses also greatly benefit from live chat software since it can boost their conversion

rate. Instant access to those who are browsing their catalog increases the odds that a sale will happen.

It also minimizes the eternal problem of cart abandonment since users can resolve any technical problems they run into in real-time, thus ensuring that they go through with the purchase.
Tourism
Companies in the tourism industry have found just as much use in live chat software as the other

business types mentioned above. Multi-channel call centers make it easier for consumers to reach these agencies that arrange travel, accommodation, and tour guide services.

The lodging area of tourism, in particular, has utilized live chat software to grow rapidly over the past few years. The ease of access to live chat solutions makes it easy for independent hosts to list their property without the need for middlemen platforms such as Airbnb.
Live Chat Software Trends
Addons, Plugins, and Integrations
The landscape of live chat software is continuously evolving. Addons and plugins are being developed to increase the functionality of these solutions seemingly on a daily basis. Nowadays you can integrate CRM software into your live chat in just a few clicks.
CRM Synergy
Live chat solutions that are linked to your CRM software perform better in support, sales, and all areas

in between. The ability to instantly pull data from your customer database means faster response times and more targeted assistance. Integrations with Google Analytics are standard but the growth of these tools will lead to even broader integration.

Support agents won't have to waste time getting the name, email, and operating system of those who run into a problem since they can simply pull up their profile on your CRM database — speeding things up and prioritizing customer satisfaction.

This also works well with live chat software that supports chatbots since the bots can respond with advice that's tailored to the specific customer in question, provided they already have their information logged on the CRM database.
Auxiliary Coverage
In the realm of support, a widespread trend is the implementation of chatbots for after-hours coverage.

Running a 24/7 support center that relies on human employees is costly and thus not an option for smaller businesses.

However, chatbots don't charge overtime pay and thus make it possible for SMBs to still help their customers after office hours without breaking the bank. Couple this with the IVR capabilities explored earlier and you can give customers a human-like support experience.
Big Data Applications
Chatbots have also seen heavy use in the world of big data because they line up with its three Vs —

volume, velocity, and variety. Chatbots can handle far larger volumes of data in comparison to humans and won't suffer from mental fatigue afterward.

This makes the processing of data cheaper and more scalable, even for smaller businesses — removing the barrier to entry that used to keep the benefits of big data out of the reach of small businesses.

Chatbots also have greater velocity since they can process and categorize data at a faster rate than humans. Since chatbots first made their way into big data, the amount of time it takes to process data has steeply declined.

The final V — variety — also lines up with how chatbots operate. Due to their sheer efficiency, chatbots are able to collect data from a wider range of sources in comparison to humans. Experts expect chatbot usage in big data to increase in the next few years due to the three Vs.
eCommerce Sales-Oriented Live Chats (eSOLCs)
A recent trend in the eCommerce world is to have a sales representative manning the live chats 24/7

so that they can persuade on-the-fence buyers to make the purchase. Studies show that consumers are more likely to buy a product if they can first get their questions answered live.

This also reduces the bounce rate on eCommerce websites since people won't leave the page to find an answer to their question but will instead use the live chat feature — whether it's manned by a human agent, a chatbot, or a combination of the two.
How Much Does Live Chat Software Cost?
Performance-Based Pricing
If you don't get a lot of web traffic and/or are working on a limited budget then you could choose a live

chat solution that uses performance-based pricing. This is also sometimes referred to as pay-per-lead since the amount you pay is dictated by the number of leads you get.

This can be cheaper than flat fees and thus more affordable for smaller businesses. It can also be more cost-effective since you pay a bill that's equal in value to the leads that the live chat software brought in.

In addition to being cheaper, performance-based plans also tend to offer features that would normally be seen in the higher tiers of flatly priced solutions. This allows you to reap the benefits of those premium features without committing to an exorbitant monthly overhead.

If the pro plan of a live chat solution costs $50/month for each agent and you have 20 agents, that's $1,000 being sapped from your operating budget. Paying $20 per lead will come out much cheaper provided you don't get more than 50 leads — and if you do, money won't be a problem.
Free Solutions
However, if your company doesn't have a very good conversion rate yet then paying by the lead might

be detrimental to your finances. In such a case, going for a free live chat solution would be best until there's enough cash flow to afford the pro tier.

Free doesn't have to mean lite, there are many free plans that come with the essential features that companies need to make the most of their live chat software. These feature-rich free plans tend to have user caps though so it may not be viable for large companies.
Volume-Centric Calculation
There are even certain live chat solutions that charge based on volume rather than using a flat fee or

calculating based on the number of leads. This uses your website traffic as a benchmark when pricing your plan — making it ideal for new sites.
Paid Addons
Larger companies will need unlimited chats, video chat, and integrations with current support

software.

Some paid addons like SMS integration will increase the total monthly cost but can be worth it in certain situations. Making your live chat software compatible with SMS allows users to receive messages from their native messaging app, increasing the reach significantly.

In addition to extending your reach, you'll also be able to grow your customer database since the SMS integration will store the phone number of all those you speak to through the live chat. Over half of live chat traffic comes through mobile devices, so supporting SMS apps is a must.
Aggregated = Cost-Effective
Using a single live chat tool that fulfills most of your company's needs is the most cost-effective route

since you'll only have to pay for one subscription rather than multiple. Aggregating live chat, lead generation, and sales funnel management into a sole platform will also save you money.

Before signing up for a paid plan, make use of the trial to see if it's the right fit for your company. This will help you gauge the functionality before you shell out hard-earned cash for a particular solution.