Enterprise Solutions at a Midrange Price
Intuitive Interface and Implementation, Easy Setup

Real-Time Prospect Tracking and Notifications
Multilayered Automation, Salesforce Integration

Live Chat with Customers On Your Website
Stackable Features Bundles to Improve UX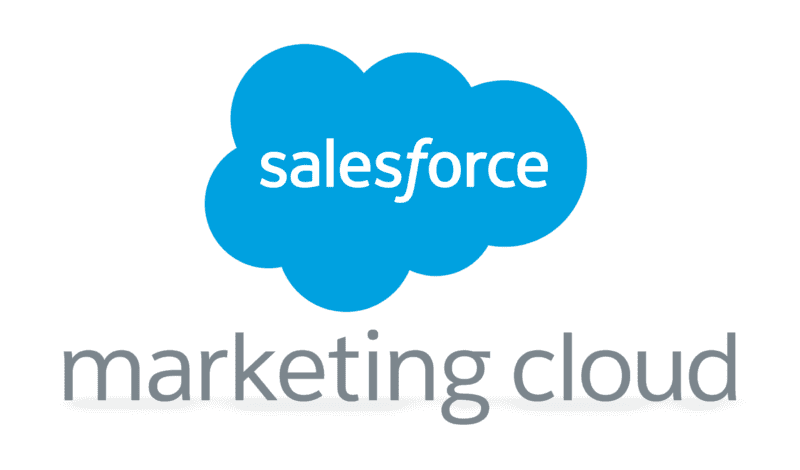 Salesforce Marketing Cloud
Personalized and Automated Email, Mobile and Web Journeys
Content Marketing, Social Listening, 1-to-1 Social Engagement

Market Leader in Revenue Enablement, Tailored for Large Companies
Demand Generation Campaigns, Lead Nurturing and Segmentation

Built to Integrate and Look like Other G-Suite Apps
Customizable Leads Dashboards for Marketing Teams

Mobile Business Card Scanning for Marketers
Build Your Own Integrations with Open API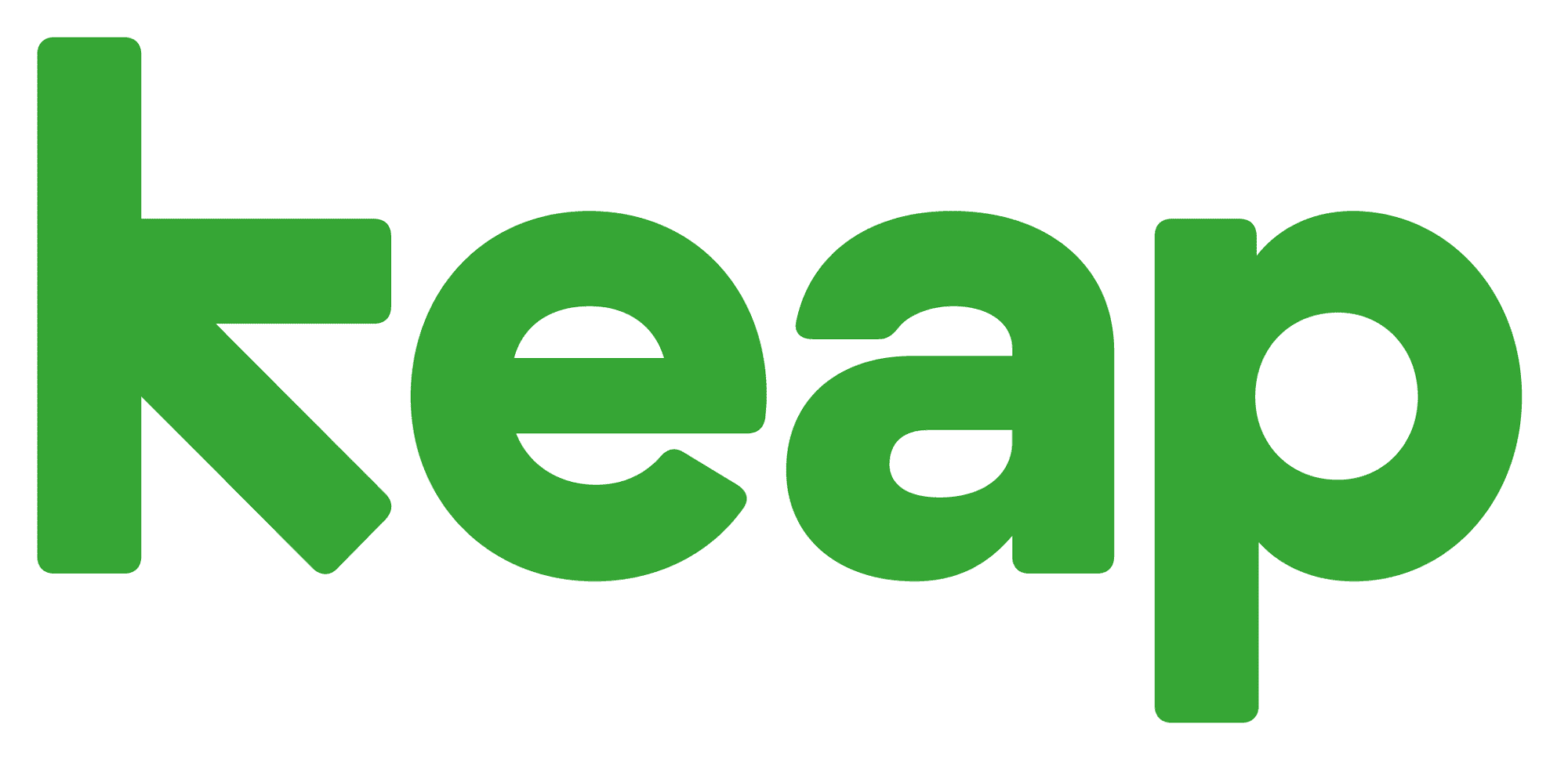 Software Training Included with Purchase for Optimized UX
Drag-and-Drop Marketing Campaign Builder w/ Ready-made Templates

Powerful Tools at Affordable, Flexible Pricing
Email, Web and Mobile Marketing, Automation and Tracking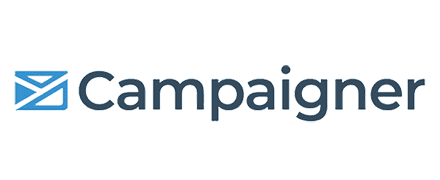 Email Workflow and Campaign Automations Based On Time, Event, Action
Automatically Add RSS Content to Email Campaigns

Includes Webinar Marketing Solution for Increased Conversions
Shopping Cart Recovery Automations Optimize Follow-ups
What is Marketing Automation?
Marketing Automation refers to software designed to automate marketing processes over multiple

online channels, such as email, websites, webinars, and social media, as well as mobile devices via SMS or mobile apps. Marketing automation software leverages email and website tracking, lead segmentation, customizability and triggered workflows to tailor each potential lead's brand experience according to their demonstrated tastes and interests. Marketing automation can also score prospective leads according to user-defined criteria, allowing businesses to engage the highest quality leads first and maximize their marketing return on investment.

Marketing Automation software is mostly offered through online, Software-as-a-Service subscription. Features increase in complexity and customizability for higher subscription levels, though some marketing automation providers offer bundles according to different marketing needs. This provides businesses with an online presence to dramatically increase the scope of their marketing efforts while filtering for leads most likely to become customers.
How Does Marketing Automation Software Work?
Today, you would be hard-pressed to find a digital marketing department that doesn't consider this

type of software essential for operation. This is true for the digital marketing departments of both small businesses and large corporations. In the past few years, digital marketing channels have changed rapidly. As a result, software for marketing automation has been forced to catch up to meet the needs of digital marketing departments. Marketing automation platforms function to help digital marketing departments develop engaging and relevant experiences for the targeted audience by automating some marketing functions.

Some of the most common features of marketing automation software include the following:
Automation of time-consuming tasks - If you don't currently use a platform for marketing automation, chances are, your employees waste a significant amount of time completing manual tasks. Marketing automation platforms automate time-consuming tasks when it comes to campaign scheduling and execution, content creation, data hygiene, management, personalization, lead nurturing, and communication. This automation will free up the precious time of your employees to work on more pressing matters.
Combines data with a lead scoring system - Marketing automation software combines demographic and behavior data, such as number of downloads, pages visited, and information from filled-out forms, with a system for lead scoring to pinpoint leads that the sales team should focus on contacting.
Integrates multiple channels - Many marketing automation platforms are capable of integrating multiple channels, such as social media, email, and website to develop more holistic prospect profiles and a more comprehensive view of prospect behavior. Businesses that take advantage of marketing automation platforms tend to experience a significant increase in terms of their sales pipeline.
Key Benefits & Features of Marketing Automation Software:
Online marketing differs from traditional marketing in the degree of granularity by which businesses can target prospective customers. Marketing automation software enables companies to custom design marketing campaigns, that with some configuration and output of fresh content, adapt themselves to fit a lead's likely tastes based on their personal profile and online behavior. There are many benefits of marketing automation software relating to different stages of the sales funnel and the automation of marketing processes.
Generating Leads - Typically includes tools to generate leads through content marketing, social media outreach and effective ad placement. In addition to customizability, some platforms include tested recommendation for boosting SEO and click-through rates.
Nurturing Leads - Website visitors can be enticed to provide contact details so that they can be sent email newsletters or promotions with deals tailored to their online activity. Email tracking and triggered emails can produce customized responses depending on the recipient's email activity to determine which messages to send to optimize lead nurturing and promote a sale.
Managing Leads - Organizes lead details and interaction histories into a searchable, filterable database, allowing for hyper-targeted campaigns.
Qualifying Leads - Can implement lead scoring models determined by your marketing and sales teams. Factoring in implicit, explicit and negative criteria, the software can approximate a lead's business value.
Engaging Your Audience - Companies can foster positive brand impressions with content tailored to their prospective customers' interests. Effective content marketing and social media outreach cultivate personal engagement that only intermittently requires human action.
Analyzing Marketing Performance - Often includes built-in analytics measuring the performance of marketing assets, such as blog posts, landing pages, calls to action, as well as overall campaigns, revenue, leads by source, and so forth. This granular insight allows marketers to optimize campaigns and strategy for maximum ROI.
Integration with Sales Automation - Integration with Sales Automation software allows marketers to hand off qualified leads for contact by the sales team when enough key criteria is fulfilled.
What to Look for in a Marketing Automation Solution:
Some marketing automation solutions offer custom web design to optimize your company's online presence using tried and tested layouts that promote conversions. This may be more than your company needs, but there are certain features marketing automation solutions consistently offer at various levels of subscription.
Web Design Templates - Marketing automation solutions often enable custom web design, using a drag-and-drop interface with built-in templates recommended for driving conversions. This allow users to format web pages, blog posts, landing pages and email templates without needing a technical background.
CMS Tools - Content marketers value content management tools; in addition to drag-and-drop blog post formatting, marketing automation solutions often provide scheduled publishing and SEO recommendations.
Personalized Calls to Action - Custom calls to action can be tailored based on the website visitor's location, web source, device, characteristics or online behavior. Calls to action can be optimized to speak to lead segments personally to drive conversions.
A/B Testing - The scientific heart of many marketing applications, A/B testing (or split testing) compares landing pages, email templates, popups and calls to action side by side with highly-specific performance metrics. Knowing what works best allows marketers to optimize content and layout over time.
Email Marketing - Marketing automation software often includes email marketing tools and email triggers, which allow highly personalized drip campaigns to nurture leads depending on which pages they visit, links they click, characteristics defining their segment, and so forth.
Lead Segmentation - Leads can be separated into segments based on common characteristics or online behavior, which enables marketers to identify trends, shopping behavior and interests. This allows for more precise campaigns and potentially higher marketing ROI.
Lead Management - Most marketing automation software solutions provide simple yet effective lead management to retain contact information, such as name, source, email address, lead score and so forth. Leads can be searched, filtered and exported. This information is essential for targeted campaigns.
Lead Scoring - While the software cannot independently determine which visitors or leads offer the most business value, businesses can implement their own lead scoring models. Certain solutions can then automatically score and rank leads based on available data and according to user-defined criteria.
Real-Time Alerts - Marketing automation that combines sales automation often allow configurable alerts to notify the sales team when leads reach a threshold of quality or readiness. This allows salespeople to direct their attention to marketing qualified leads at the right time, increasing the likelihood of a successful outcome and improving sales productivity.
Custom Workflows - Solutions typically include configurable workflows, which can include multi-part rules to automate repetitive or time sensitive tasks, such as lead assignment, social media publishing or triggered emails.
Social Media Marketing - Integration with social media networks allows marketing automation solutions to monitor brand mentions and engagements, schedule posts and track ROI of social ads.
Mobile Marketing - Businesses can market through mobile apps using push notifications, in-app messaging, and numerous other touchpoints to drive in-app purchases, positive reviews and a 360-degree view of customers.
Reports - Track the performance of individual emails, blog posts, landing pages and ads, compare through A/B testing, and visualize results over intervals through filterable reports. The vast quantity of data available allows both granular and birds-eye insight to find what works for select marketing assets and optimize campaigns to increase ROI.
Predictive Content - Visitors to your website can be presented with content relating to their demonstrated interests. Marketing software can automatically crawl your site to identify similar assets - blog posts, videos, ebooks, white papers, case studies - to predict what users will want to see next and nurture them with relevant material.
Mobile App - Marketing automation solutions typically provide a mobile app with the ability to access and edit marketing data, functions and reports from a remote location.
CRM & Sales Automation Integration - Marketing automation solution providers often include official integrations to major CRMs. (Smaller CRMs often include integrations in reverse.) Either way, connecting your contact management tools and sales automation workflows with your marketing automation software can more closely align your teams and improve productivity.
Developer API - Official integrations aren't always available. Most marketing software vendors provide a developer API for businesses to customize their own third-party integration using in-house IT talent.
How To Compare Marketing Automation Providers:
Each company's use case for marketing automation software is highly specific to their needs - an advantage of SaaS subscriptions is the flexibility to choose a set of features suited to your particular marketing needs.
Feature Packages - Compare what each vendor offers at different price tiers. Balance your budget restrictions with your needs. If you value lead scoring over a social media suite, this can mean the difference between one provider and the next.
Integrations - Moreover, if your records are tied into a particular application - for accounting, HR, customer support - official integrations means you're able to deploy your marketing software with minimal interruption. The same goes for CRM and sales automation software.
Optimization Tools - Marketing automation is built on the ability to adapt campaigns on a highly specific, personalized basis. Determining which subtle changes in layout, content or approach appeals to customers and optimizing for performance according to select criteria gives marketers powerful tools for customer engagement and maximizing ROI.
Analytics - Any modern marketing automation software will provide analytics dashboards to monitor benchmarks and goals, campaign success, asset performance, and revenue, as well as custom reports and filters. Marketing data is only useful if you can compare and track it over time; a marketing solution should be considered on the strength of its reports.
Pricing - Marketing software vendors offer different packages. Some offer tiers with expanding features for high level subscriptions; others offer 'bundles' of features for marketing categories (such as email marketing or mobile marketing). Some vendors require paid onboarding while others make it optional. Consider your marketing needs and capability before considering price.
Service & Support - Like many SaaS providers, marketing automation vendors often include personalized phone support into higher tier subscriptions. Lower level subscriptions might rely on email or online ticketing. Most providers make freely available a knowledge base with how-to articles, FAQs, instructional videos and scheduled demos or webinars. There are also community forums for advice, common resources, developer insights and so on. As mentioned, some vendors offer (or require) paid onboarding sessions to train marketers in the software.
User Reviews - While the decision of which marketing automation software to buy comes down mostly to the company's particular needs, it's worthwhile to check user reviews to gauge client satisfaction with the software. Lesser known vendors who rank highly in support may be more available to help small businesses make the most of their solution, which increases their marketing ROI.
Marketing Automation For Small Business
If you're a small business owner, chances are you've at least heard of marketing automation. In the past

few years, marketing automation has proven itself to be a trend that is here to stay. Businesses of all sizes and in many different industries are turning to marketing automation to gain an edge over their competition. As the owner of a small business, you may be wondering what marketing automation can do for you and your business.

Many small business owners play an active role in every aspect of daily operations, such as developing an excellent product, providing good service, finding new leads, converting these leads into loyal customers, paying bills, communicating with vendors, and managing employees. If you're one of these small business owners, you'll be happy to know that marketing automation will help make your life easier while helping your business flourish.

1. Following Up On New Leads

One common issue that many small businesses have is following up on new leads. If you don't have a team or department of employees who are responsible for converting leads into customers, it can be easy to let leads fall by the wayside. If a potential customers contacts your company or fills out a form expressing interest in your products and services, it is essential that you follow-up as soon as possible.

You can use marketing automation to instantly send new leads a follow-up email. That way, your leads won't have to wait for an employee to manually send an email. The email can let the lead know that a company representative will get in touch with them soon. The email can also include a link to the calendar of the representative to make scheduling a consultation or appointment easy. Therefore, even if you lack manpower, you can depend on marketing automation to make the experience for your leads as satisfying as possible.

2. Identifying the Most Critical Segments

In general, a small business can best use its resources to focus on "low-hanging fruit," so to speak. Focusing on the most critical segments of your target audience will offer higher returns while consuming fewer resources. Marketing automation will make it easier for you to focus on loyal customers, leads that are interested in buying your products or services, and influencers that help you gain exposure.

Marketing automation will track the behavior of the individuals in your contact base. Some examples of behaviors that marketing automation platforms track include email opens, form submissions, and purchases made. Based on this tracking, the marketing automation will organize your contacts into segments based on importance.
Business Problems Solved By Marketing Automation
If you're wondering whether your business should jump on the marketing automation bandwagon, you

should consider the issues your business is currently facing and whether a marketing automation platform will help you address these issues. Here is some information about the most common issues that can be solved with a marketing automation platform.

1. Effectively Targeting Your Audience

If you know next to nothing about your audience, a marketing automation platform can help point you in the right direction. Most platforms have features that function to monitor the behavior of your current contact base and analyze the data collected to give you a good idea of the type of people that make up your business. While knowing your audience is only half the battle, you need to know your audience before you can appeal to them.

Marketing automation will help you target your messages as precisely as possible. For example, if you have a new offer, you can use marketing automation to determine who should receive this offer. It can also help you pinpoint the best moment to make the offer.

If you want to improve your contact base, a marketing automation platform can help you do just that. Each year, a contact base tends to diminish in size by 25 percent if nothing is done to generate more leads. Fortunately, a marketing automation platform will help you find more leads of higher quality through methods like progressive profiling and personalized contact forms. Marketing automation will also help you nurture and educate your customers. Nurtured customers tend to spend more than non-nurtured customers.

2. Boosting Sales Through Lead Generation

Speaking of leads, marketing automation can also help you find more qualified leads. Not only will it help you generate more leads, but it will also reduce the cost of acquiring these leads.

Even if you don't have any issues with generating leads, you may have problems with converting leads into sales. After all, even a high quality lead proves to be useless if it doesn't convert into a sale. Unfortunately, the vast majority of marketing leads don't pan out. With a marketing automation platform, you can develop a campaign for each lead that is personalized based on the behavior of the lead on your business. To create this campaign, the marketing automation platform will analyze information, such as demographic data, products viewed, source of the visit, and materials watched.
Some Final Thoughts to Marketing Automation Shoppers:
Businesses looking for marketing automation should consider which channels attract most of their

leads or are preferred avenues for engagement by existing customers. Email marketing often produces high levels of engagement and ROI. Businesses that offer complex packages of services would gain much from custom landing pages explaining key features in response to search terms. Certain marketing automation solutions target specific types of businesses, such as ecommerce, for whom a platform to optimize product pages and upsell campaigns has more direct value than a social media suite (for now).

There are plenty of online channels into which marketing software can help you expand. Determine your needs, budget and current capability, then shop around - watch demos, compare packages and reviews, and try free trials before pulling the trigger.