Year Founded
2005
2013
2004
2004
2005
2005
Headquarters
Oklahoma City, OK
Pittsburgh, PA
Sunnyvale, CA
Newport Beach, CA
New York City, NY
Winnetka, CA
Service Location
United States
United States
United States
USA and Canada
USA and Canada
USA & Canada
Types of Services offered
Home VoIP, Business VoIP, SIP Trunking, International Calling
Home VoIP, Business VoIP, International Calling
Home VoIP, Business VoIP, International Calling
Small Business VoIP, Residential VoIP, Reseller VoIP, Hosted PBX,
Home VoIP, Business VoIP, International Calling Plans
Home VoIP, International Calling Plans
Popular Plan
Value Unlimited
Home Service
Basic Plan
Home Phone 2yr Prepay Plan
US/Canada 200
Home Phone Service 1yr Prepay
Money Back Guarantee
30-Days & Guaranteed Service Level
30 Days & Guaranteed Service Level
30 Days
30-Days
15 days
30 Days
Free Trial
i
Cancel anytime for a full refund within 30 days
i
Cancel Anytime for a full refund within 30 days.
Overview Services & Pricing
Monthly Cost of Cheapest Service
$8.97
$7.16/mo
FREE + monthly taxes and fees
$6.21/mo
$8.25/mo
$8.33
Setup Fee
i
$14.95/Free Online Setup
Unlimited Calling US & Canada
International Calling
i
Unlimited to 50+ countries
i
Rates and Fees may apply
Available Calling Features
Directory Assistance (411)
Selective Call Acceptance
Hours
24/7 Customer Support
24/7 Customer Support
5am-5pm PST weekdays / 8am-8pm PST weekends
Mon-Fri 8am-4pm PST
8am to 7pm EST
Mon-Fri 5am-8pm, Sat-Sun 6am-6pm PST
Online Ticket Submissions

Unlimited Calling Plans
Email Access to Voicemails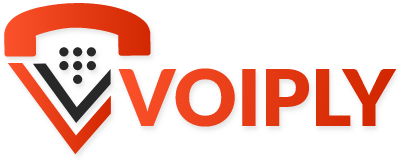 100% US Based Support
Over 40 Free Calling Features


Free Equipment & Activation
45+ Free Calling Features
What is Residential VoIP and How Does it Work?
Residential VoIP is a personal communication system that digitally sends your voice over the internet

instead of a copper phone wire (VoIP stands for Voice over Internet Protocol). After many years and advancements in technology, Residential VoIP now encompasses not only voice, but text, chat, online faxing, video calls and much more.

When using a residential VoIP system, phone calls will go through your home's internet connection. You can make and receive calls with your existing phone using an Analog Telephone Adapter (ATA) or you can use an IP phone (also called a VoIP phone).

An ATA is used to connect your landline phone to your internet connection and route calls through the internet. An IP or VoIP phone is a phone specifically designed for VoIP calls. You can also use VoIP with a computer, mobile phone, smartphone, tablet or any internet enabled device. This means that you can make and receive calls, send texts or even video chat from anywhere. All you need is access to the internet and an internet enabled device.

Depending on your residential VoIP provider, you can choose between a metered or unlimited phone plan. In either case, the price of VoIP is significantly lower than legacy telephony.  Particularly when it comes to international calls, the price of VoIP is a mere fraction of the cost traditional telephone companies charge.

The low cost is by far the biggest reason people switch to VoIP, but VoIP has other benefits over using a landline. There are dozens of helpful calling features that may be included or can be added to a VoIP phone service plan. Most of these features are either impossible with a traditional phone system or would be expensive.

Some of the most popular residential VoIP features are voicemail-to-email, caller ID, texting, call waiting, call blocking, number porting, and video chat.
Is VoIP Secure? Considerations When Making the Switch to Residential VoIP
Two of the most common concerns when switching from a landline to residential VoIP is security and

reliability. Landline connections are highly private and difficult to intercept, with nearly 100% up time. This means that legacy telephony is extremely secure, as well as highly reliable.

In its infancy, VoIP was at a disadvantage in these two areas, but there have been great advances in VoIP technology, and at this point, VoIP is almost at the same level as traditional phone systems when it comes to both security and reliability.
Security
While VoIP phone systems may seem more vulnerable because they use an internet connection, the level of security essentially comes down to both the provider's security practices, as well as your own.  Encryption has become a common practice for VoIP providers and makes it extremely difficult for interception. If you have a personal firewall, this will provide further protection to your VoIP system.
Connectivity and Reliability
When it comes to connectivity, landlines are not limited by your internet connection, and experience

little if any disruptions to phone service.

VoIP solutions have grown significantly in reliability overtime. The introduction of more capable internet services has also enabled individuals to take full advantage of VoIP without having to worry about disruptions, jitters or dropped calls. Major VoIP providers will guarantee 99.9% uptime with no outages and there is no noticeable difference in the voice quality of VoIP calls in comparison to landline calls.
Training and Support
Setting up VoIP service is just as easy as setting up a new phone line. You would contact the VoIP

provider of your choice, transfer your number or choose a new one, obtain an IP phone, internet enabled device, or purchase an adaptor, and you are ready to start making calls.

Most VoIP providers offer training and support through a variety of channels including voice, text, email and live chat.  It may take some time initially to learn how to use all of the features, but with VoIP you have the added benefit of being able to stay with the same phone number and service even if you move or travel. You will never have to go through the initial setup process again. Any updates in the system will be applied to your account automatically.
Choosing a Provider
Selecting the right VoIP service for you is an extremely important decision. Every individual has

different priorities and there is no one VoIP provider that will be perfect for everyone. Instead of looking for the best VoIP provider, it makes more sense to look for the best VoIP provider for you.

Research the companies you are interested in carefully, and read user reviews. Our website offers thousands of reviews from real VoIP users. These reviews will give you an inside look to the strengths and weaknesses of the top VoIP providers.
Features of the Best Residential VoIP Service
One of the biggest benefits of switching to VoIP is access to dozens of helpful features that are unavailable with landline phones.  Here are features to expect from the best VoIP service providers.
Unlimited Calling and Texting
Residential voip costs are significantly lower than traditional telephony costs and because of this, unlimited calling plans are common.  For the same reason, unlimited texting is pretty much a given for all of the top residential voip providers.
Call Forwarding
Call forwarding allows you to have a call to your number ring on any device or devices you choose.
Caller ID
With landline phones caller ID is an expensive add-on.  With residential voip caller ID is generally included automatically.
Spam Blocker
This feature allows you to stop suspicious phone numbers from even ringing your device.
Call Blocking
This feature allows you to block any number from calling your phone.
Call Waiting
This feature alerts you when you are receiving a call and you are currently on a call. It will let you know who is calling you and give you options to accept or reject the incoming call and to stay or leave the current call.
Voicemail-to-email
This feature will transcribe any voicemails that are left for you and email them to you so that you never have to listen to your voicemail box again.
Call Recording
This feature allows you to record calls and listen to them later.
3-Way Calling
This feature allows you to call three or more numbers and talk together conference style.
Video Conferencing
This feature allows you to use the camera on your smartphone or computer to talk with others face-to-face.
How Much Does Residential VoIP Service Cost?
One of the largest benefits individuals will notice when comparing landline and residential VoIP

solutions is the overall cost. Residential VoIP is generally a fraction of the cost of a landline phone. Essentially, landline solutions cost more and have less functionality. Additionally, landline phone plans are generally limited and can even charge on a per-minute calling basis, particularly with international calling. Landline plans may also charge for setup and have other hidden fees.

Take for example, AT&T's residential landline phone plans. The cheapest plan they offer is $3.99/month, but you have to pay 10 cents per minute and can only call within the U.S. The cheapest unlimited calling plan is $33.99/month and only includes calling within the U.S.

With both of these plans it is not clear that there are any features that are included. Even simple features such as call waiting. There also may be other charges.

Compare these plans with Vonage's residential VoIP plans. Their unlimited plans start at $14.99/month. This plan includes unlimited calling not only in the U.S. but also in Canada, Mexico and Puerto Rico. The next step up, at $19.99/month, provides unlimited calling in all the places listed above as well as 60 other countries. Additionally, setup, activation and shipping are all free, the plans come with 20 useful features including voicemail-to-email, and you can choose to keep your current number or select a new one.

This means that an unlimited landline plan costs more than double an unlimited residential VoIP plan and the service of the traditional landline plan is much more limited. All Vonage residential plans are unlimited plans, but the residential VoIP providers that do offer per minute plans generally charge a fraction of a cent per minute, meaning that if you would rather pay per minute, the cost of home phone service is more than 10x that of a VoIP plan.

The savings on long-distance calls alone is worth switching to VoIP. You get major savings with home VoIP without compromising sound quality.

A residential VoIP system does require a high speed internet connection. The cost of high speed internet varies greatly and depends on where you live, but the average price for broadband internet is about $50 per month.

If you are working from home or need to use the phone frequently, having an unlimited residential VoIP plan with dependable call quality is a necessity. As can be seen above, the unlimited landline phone plans have major limitations, especially when it comes to international calling and features.  Residential voip features such as 3-way calling, call waiting, call forwarding, extensions, and virtual faxing can be invaluable for remote workers. Not to mention the flexibility that residential voip gives to remote workers to be able to work from anywhere in the world.
Trends in Residential VoIP Services
Mobile Apps
Mobile VoIP apps can save you money on your wireless phone bill or may even allow you to get rid of it altogether. Mobile VoIP apps have come a long way and are generally cost effective, easy to use and come with powerful features. Some even offer VoIP calling and texting for free with your cell phone.
Home Businesses and Startups
Business VoIP is beyond the scope of this article, but many residential VoIP service providers offer

value for those with a home business or startup. With residential VoIP you can quickly and easily add a small business line, usually for free. You also have access to dozens of features that can be helpful to your business such as conference calling, call recording and call forwarding.  Additionally, most residential VoIP companies offer features such as toll-free numbers, IVR and on-hold music that add legitimacy to your business. As stated above, residential VoIP also gives you the flexibility to work from anywhere.

As your business expands, you might have to connect via a cloud pbx system if you want to get away from the PSTN landline service you're currently using. Thankfully most VoIP phone companies in United States offer customer support for making the jump.
Artificial Intelligence and Smart Home Devices
Research and development in artificial intelligence (AI) has been steadily increasing over the years. Smart home devices such as Google Home and Alexa that work through the internet sync up perfectly with residential VoIP. Using residential VoIP and AI together, you can make calls without having to ever look up or type in a phone number. This is not only convenient, but could be a life saver in an emergency.