Built-in Phone, Email, & Chat Integration
Lead Enrichment w/Social Profiles & Photo

Visually-appealing Sales Pipeline Interface
Fully Customizable Lead Segmentation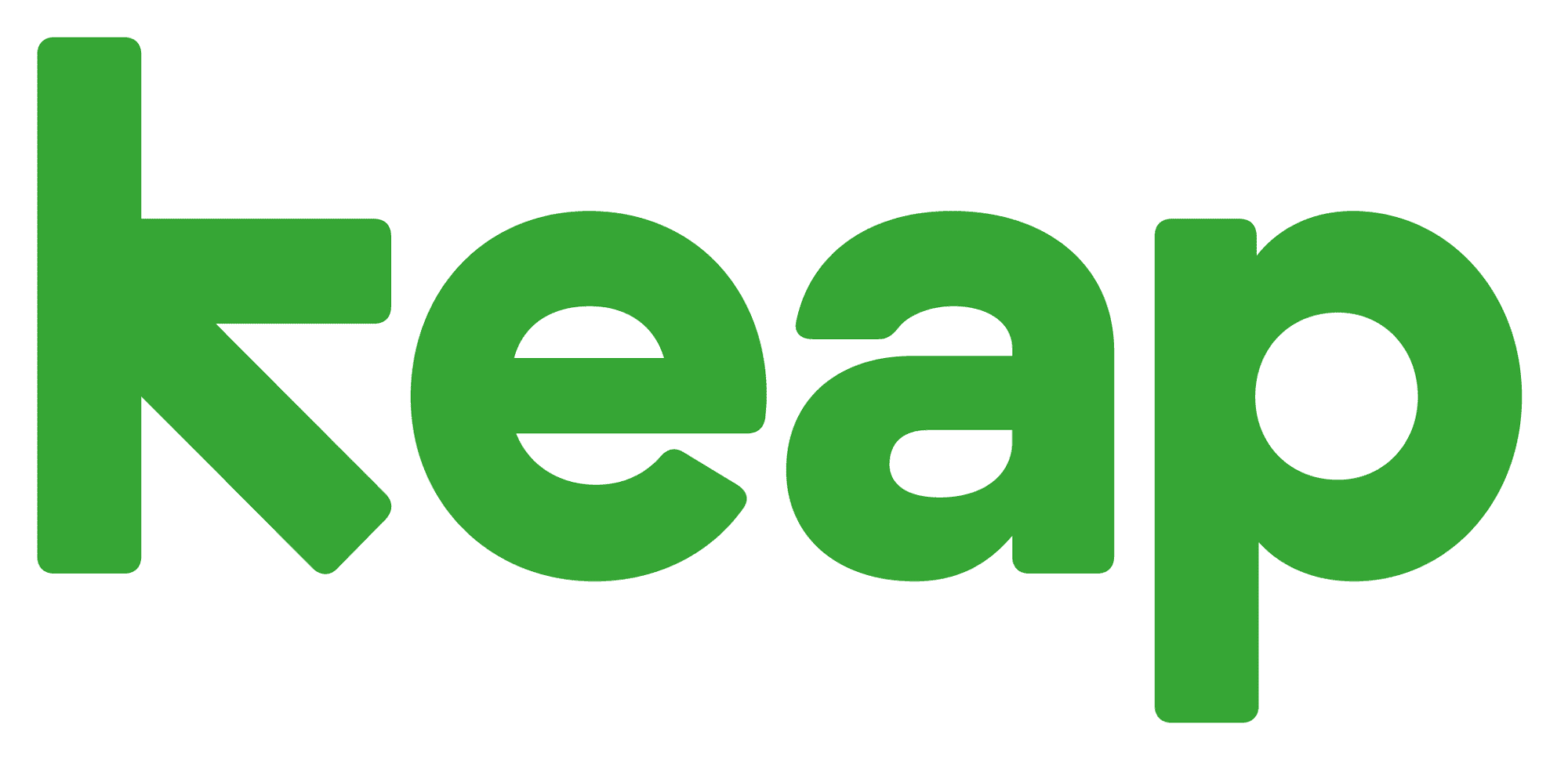 Guided Onboarding Optimizes UX
Create, Manage, + Share Custom Quotes
Gamify Sales Process with Leaderboards
Twilio Offers Bulk Call Campaigns

Smooth CRM Transition w/ G-Suite Apps
Update Contacts Automatically w/ PieSync

Monitor visitor interactions in real-time
Set triggers to connect with 'Hot' or 'Warm' prospects

Queue up a series of personalized emails
Share the best sequences with your team with tracking

Contact Data Auto-Enrichment, Lead Data Capture
Email Tracking & Analytics, Sales Pipeline & Reporting

Automated and personalized inbound and outbound engagement
See the highest scoring leads with real-time insights
What is Sales Force Automation?
Sales Force Automation (SFA), also known as Sales Force Management or simply Sales Automation, refers to the technology and processes used to automate sales and sales management functions. They are included as one of the three primary operational foci of Customer Relationship Management (CRM), but sales force automation products are also marketed on their own as niche solutions for sales teams.

A sales force automation product will organize customer information within the framework of sales enablement and management. It will track contact interactions, allow classification of the nature of the interaction, and present available information within the sales process with complementary functions for task, activity, and schedule management. Sales force automation solutions often integrate with marketing automation solutions, or contain elements of marketing functionality, including lead qualification, nurturing, and management tools.

All modern CRM systems contain sales automation functionality. Niche sales automation products will typically integrate with larger, more comprehensive CRM software, in addition to third-party niche products fulfilling other operational needs -- primarily marketing and customer service -- which allows businesses to pursue a 'best of breed' approach to business software selection. This approach may require greater due diligence and oversight during the procurement and implementation stages but allows businesses the opportunity to shop for solutions that best fit their operational needs. 
What Types of Sales Automation Software are there?
Since the emergence of cloud computing in the late 90s, business technology has become far more

deployable, scalable, and affordable. CRM software was the first kind of business software to experience large scale cloud distribution; niche sales automation solutions were not far behind. Modern sales CRM software are available over the cloud, and while some can be installed as desktop clients, most were designed as a browser app.

Each team's sales process is circumstantial to the company, product, and industry; likewise, sales automation tools are highly diverse, and offer a variety of functionality and integration tailored to particular roles. A notable subset of sales automation solutions are tailored for what's known as 'inside sales', otherwise called remote sales, in which a major portion of sales activity transpires over digital channel. Some sales automation products are tailored for particular channels, such as mobile devices or social networks. In general, all sales CRM solutions share a few common features, as the underlying goal is to manage the sales process and push deals further down the funnel.
Key Benefits & Features of Sales Automation Software:
Our sales automation software comparison is vital because it can enable more efficient selling, process management, forecasting, and tracking. Much like CRM software, end user functionality varies by role. Administrators are able to manage user access through hierarchical permissions. Ultimately, a sales automation solution that is effectively implemented, configured, and governed will provide key enablement for sales work in the form of a variety of features and benefits.
Contact, Task, and Schedule Management - SFA software, much like CRM software, will organize contact and company details in a central database; it also enables users to create tasks pertaining to those contacts and assign to other end users. Most solutions allow the importation of contacts through third-party applications (e.g. e-commerce or billing) or via specific file type, usually CSV. Certain SFA solutions enable sync with popular calendar apps so events can be ported into the SFA calendar.
Channel Integration and Activity Logging - Sales CRM software will enable logging of common communication channels — email, calls, SMS — and some integrate functionality within the SFA console itself. Customer interactions are logged in an activity timeline available from contact or company profiles; many SFA solutions also include an activity timeline of other end users so colleagues and managers can monitor progress on shared projects. Certain solutions offer channel-specific functionality, such as email templates and bulk emails, a softphone and power dialer for VoIP calls, bulk SMS, social-to-lead integration, and so forth.
Custom Dashboards - Many sales automation solutions allow a degree of customization the dashboard, so end users can arrange their main console with the information most relevant to their workflow. This information can include progress toward benchmarks, opportunities organized by deadline, To-Do lists, upcoming events, an activity timeline, accounts needing urgent attention, or others. Some solutions also provide custom analytics dashboards with saved reports.
Pipeline Management - Every sales CRM solution includes some form of pipeline management, whether through a visual, drag-and-drop interface, or through attribution of tags and custom macros that qualify next steps on deal progress according to the sales process. Pipeline management tools may include activity-related notifications, automated workflows, pipeline predictions, custom tags, and pipeline reports.
Sales Automation - SFA solutions allow configurable workflows that automate task and activity creation and assignment, account updates, notifications, report creation, and even certain customer interactions. Automation can be achieved through configuration or software design; an effective UX will streamline a salesperson's work by syncing communication channels, auto-logging interactions, enabling custom notifications, and reducing the time required to perform essential SFA functions.
Funnel Analysis and Sales Forecasting - Many sales automation solutions allow end users to attribute confidence levels according to benchmarks aligned with the sales process and based on historical close rates according to certain client/customer criteria. This allows salespeople or sales managers to calculate funnel value and sales forecasts, monitor funnel health, and gauge which actions are necessary to improve performance.
What to Look for in Sales Automation Software:
Scalability — Cloud-deployed sales automation solutions are usually available in tiered subscriptions priced according to the number of users. The number of subscription tiers and minimum number of users varies depending on the product. Users can be added or removed as needed, and subscriptions can be upgraded or downgraded. This means the product is able to accommodate the increasing size and requirements of a growing team.
User Experience/User Interface (UX/UI) — The user experience and user interface factor largely in training requirements, onboarding time, user adoption, and data management. Business software, including SaaS web apps, are increasingly adopting UX/UI design similar to commercial apps — in other words, intuitive and easy to use. This has traditionally been a challenge for complicated business software, but a user interface that lowers the learning curve for non-technical users will improve their overall usage, and thus, your ROI.
User Permissions — SFA software administrators can manage user access to company data or configurations with hierarchical user permissions. End users will only be able to access data and functions that pertain to their role or level of expertise. In this manner, the company can ensure that those implementation system changes or configuring workflows are able to do so by following proper testing protocols.
Multichannel Communication — Modern SFA software is able to integrate communication channels used by salespeople to engage prospects and close deals. These include email, calls, SMS, live chat, social networks, and others. Certain solutions implement these integrations better than others; for example, syncing emails rather than manually logging them ensures a better record and reduces busy work on behalf of end users.
Integrations — Aside from communication channels, SFA software is able to integrate with related business solutions, such as e-commerce platforms, billing solutions, inventory tracking, the CRM, and so forth. These integrations may be available through an official marketplace as paid or free extensions or accessible through a developer API.
Configurability — There is an abundance of SFA solutions, and while some companies will find an out-of-the-box product fits their use case, most will find the software requires configuration to match their sales process and operational needs. The ability to easily customize the software for implementation, integration, and governance is crucial for a successful rollout.
Analytics and Reports — SFA software will track and organize data entered into the system; with proper data management, companies are able to view individual and group performance metrics, goals, close rates, forecasts, and a variety of built-in and custom metrics. Certain solutions also integrate with third-party business intelligence products for additional insight.
Mobile App — Companies whose salespeople often work outside the office would benefit from SFA software accessible through a mobile app. Certain solutions take better advantage of mobile platforms than others; geolocation, imports of call/SMS logs, route and territory mapping, and push notifications are a few of the features available on SFA mobile apps.
Final Thoughts to Sales Automation Software Shoppers:
Sales automation software offers the opportunity to automate, standardize, document, and expedite

the sales process. It provides sales enablement tools that reduce busy work for salespeople and grant them access to essential files and information. It provides team oversight and accountability for effective, transparent management. And it provides analytical tools for tracking progress, creating forecasts, and detecting trends.

There are plenty of available solutions for particular kinds teams, companies, products, channels, and industries. Even among these categories, you'll likely find a fair amount of variety. The best way to approach the selection process is to come up with a prioritized list of system and business requirements for your sales team and company. Contact vendors whose products seem best able to suit your needs. Most niche SFA solutions offer a two-week free trial as standard, and a discount for signing an annual contract. Prospective shoppers should make sure to ask about system implementation, onboarding packages, service and support options, and whether the product will integrate with other software your company already uses.

A sales force automation solution will not function in a vacuum. It will require data and process integration with your other business tools. Ensure the SFA product of your choice offers the configurability to access and share data with those tools to reduce disruption to your business workflow and maximize your ROI.