Cloud architecture allows international deployment instantly
Pay-as-you-go pricing for SIP Trunking connectivity

Low CLI and DTMF, and no out-of-region audio looping
PoPs across 5 continents ensure low latency and high quality

Deploy voice in new markets instantly as you scale
Automated failover and load balancing

One Month Free: Unlimited or Metered Calling Plans
Includes 40+ Premium Calling Features

Analytics and graphical comparisons of daily usage
Keep your existing numbers and port them without downtime

Cloud phone system with unified business communications
Streamlines your company's technology stack

Service and infrastructure provide 99.999% service uptime
Unlimited simultaneous calls eliminate busy signals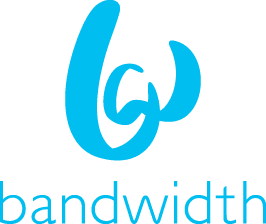 Line features including directory listing, CNAM, and LIDB
Dashboard and APIs let you self-serve to trigger ports and more
What is SIP Trunking?
SIP trunking is a VoIP-based means of making calls around the world. SIP is the shortened term for

Session Initiation Protocol, and effectively, this is the primary tool for sending voice over the internet. This is just one way of utilizing PBX systems to save money for many businesses because internet-based solutions are typically much cheaper than traditional phone lines.

Non-VoIP phones utilize copper wires and a pre-existing analog network to send voice over the Public Switched Telephone Network (PSTN). This is expensive because these copper phone lines require extra technology to reduce the inherent hiss caused by long-distance signal relay, but with SIP trunking, this is not a consideration.

SIP trunks are entirely virtual, and as a result, there is no need for a direct-wired connection to the recipient of the call, despite the ability to reach any traditional phone number. With a SIP trunk, there is no physical hardware to consider – just an internet connection. Porting over of traditional landline numbers to SIP trunking-enabled numbers is also possible, so traditional means of reaching an organization need not be lost.

This is because SIP trunks break down the sound of the call into packets and sends out the packets of information via a packet switch network. The calls are then sent more efficiently to the recipient – all virtually instantaneously.

While SIP is a type of VoIP system, it's just one option for businesses to consider. SIP trunking uses a unique compression system that creates the aforementioned packets and then converts them to uncompressed audio when it arrives at the intended calling location. This process is completed in real-time, so there are no delays.

The file compression is used via different codecs, which are typically G.711, G.722, and G.729. Of the three, G.729 has the lowest audio quality, but it has a lower bandwidth, which means that organizations with a high number of outbound and inbound calls may use this style of SIP trunk. When it comes to audio quality, G.729 can sound much like traditional copper line-based telephony while the other two have a higher level of fidelity.

When it comes to concurrent calls, SIP trunking is a powerful option because it has an unlimited number of channels from which an organization can receive inbound or make outbound calls. A single channel in SIP trunking works similarly to a single telephone line – unlimited calling is possible using a channel, but businesses will want to have multiple channels to maintain call quality when faced with a high volume of calls.
What is SIP Trunking Used For?
One of the most critical features that organizations look for when selecting a SIP trunking system is

cost savings. SIP trunking can save companies a lot of money, which translates into a quicker ROI than would be attainable via traditional PTSN lines.

With traditional PTSN lines, local and international calls are cost-prohibitive, but since SIP providers typically provide these services for free, this can be a real boon for certain types of businesses. For example, large call centers with lots of inbound and outbound traffic will find that their dial spending is significantly lower when using  SIP trunk providers.

SIP trunking providers also help save money because everything is rolled into the service. With traditional phone lines, many providers charge separately for both voice and data. This means that the costs can stack up quickly. Add to this the fact that a PTSN requires a wired connection with extra hardware and there is significant cost with this system.

Instead, some SIP trunking solutions that aren't cloud-based require IP PBX setups that support SIP trunks. SIP trunks will require headsets for agents, IP desk phones, or softphone applications for various devices. Despite this initial investment in hardware, none of these items are very large or cost-prohibitive, so getting smaller organizations up and running is very easy.

SIP trunking is also a great way to add flexibility to the communications capabilities of a company. A simple call to the provider can allow a company to add a new line – there's no need to request technicians to come out and perform a hardware upgrade. Additionally, for this same reason, if  phone service issues arise, there's seldom a need to repair the on-premise hardware. When this rarely happens, the provider can usually correct problems on their end.

It's this flexibility that helps SIP stand out from other communication services like hosted PBX. With SIP trunking, organizations can quickly customize their experience, which means that scaling happens easier and managers can upgrade or downgrade the service at will. The managers can even opt to roll out features on an agent-by-agent basis if they want only supervisors to have access to call logs or recordings.

Larger multinational corporations may have an easier time with SIP trunks because they can easily customize the experience across the entire network. Admittedly, SIP trunking customization may take an IT professional to navigate all of the features of SIP administration portals, but using a specialist means that the experience can be configured to differentiate across an organization's infrastructure whenever needed.
How Many SIP Trunks Does a Business Need?
SIP trunking service can help a company cut anywhere between 40 and 50% of their phone bill, but a

business owner may question how many trunks, and channels are needed for accurate communications. It's important to understand that a trunk is comprised of SIP channels. SIP channels are designed to hold a single call, making  SIP channels analogous to traditional phone lines.

Since SIP channels are virtual, a trunk can hold an unlimited number of these "phone lines," which is why the technology is considered so flexible and versatile. SIP channels connect to the PSTN via a gateway, but they are far less tethered to the traditional copper phone lines than conventional telephone services. That being said, a single trunk also uses a single connection, so purchasing multiple trunks may be a wise choice for those organizations that experience a large call volume.

Since SIP trunks host a variety of connections, many businesses will only need a single trunk. For those businesses that have multiple physical office locations, numerous trunks may be required to accommodate each location's needs. This will provide plenty of dial-out capability for all of the employees in those locations to benefit businesses with globally disparate locations.

Some organizations purchase multiple trunks ahead of time to be more responsive to business needs. A good example of this would be in a business that is planning to expand to additional offices; having extra trunks for future inbound and outbound calls can ensure that calling solutions are always available for the future.

Compare this flexibility and utility with a telephone-based Primary Rate Interface (PRI) system, and it's clear that SIP wins. SIP trunks provide unlimited channels for calling, whereas PRI systems provide a maximum of 24 channels using traditional copper wiring. SIP trunks handle a higher number of outgoing calls in a contact center or a modern business environment. Additionally, an organization can opt to spread out the capacity for calling by just adding additional trunks to a call center.

Effectively, how many trunks a business needs will be answered by its calling capacity. The needs of a cold calling contact center won't necessarily match the needs of a small office, so it's critical to consider call volume. For a more frequent dial-out profile, adding more trunks ensures that there is no loss of call quality, but for small businesses that use communications for the occasional meeting or client call, a single trunk should suffice.
Features of the Best SIP Trunking Systems
International calling is one of the features that many organizations value when selecting a SIP trunking

plan. Providers often throw in free domestic and international calling when signing up subscribers to their plans. Managing incoming calls is also critical, and features like voicemail and caller ID are basic to most plans.

It's also easy to set up toll-free numbers with SIP trunking plans; with these numbers, international callers can reach out to locally-based offices as if they were in the same region. This kind of setup is attainable because SIP trunking uncouples the phone from physical connection hardware.

As a result, London can call Ontario while using a toll-free London-based number to reach out. This technology is called Direct Inward Dial (DID), and it makes things much more streamlined for both customers and agents.

For just about any organization, call recording is one of the most critical features of a unified communications system for a wide variety of reasons. One of the first is that this allows teams to record their calls for later analysis and note-taking. Teams need to be sure that everyone is on the same page, and a recorded meeting allows for review and follow-up emails that can relay to attendees what happened.

Call recording is also essential for contact centers. In addition to monitoring software, call recordings can determine if agents are using the compliant terminology, are delivering strong customer support, or can improve on their calling skills. Additionally, recording is a SIP trunking feature that can help improve your customer service directly because it's possible to review recorded calls to address any problems during the call.

SIP trunking systems also often include conferencing functionality. Teams can use this to facilitate team meetups for the discussion of any issues issues or strategy. Audio and video quality for these types of meetings are high definition as long as the internet connection is stable and strong.

Some providers also include auto attendants with their plans. The system will have an automated, sometimes AI-based, attendant that can walk customers through the system. With an auto-attendant, it's possible to route calls to specific agents, and callers can be placed on hold while an agent becomes ready.

When it comes to the volume of calls, SIP trunking is only limited by the bandwidth capacity of the business's connection. For this reason, most organizations opt for higher-end connections to manage a high volume of calls. For SIP trunking, every call will use about 85 to 100 kilobytes per second of bandwidth, so it's relatively easy to find a connection that will support several concurrent calls.
Benefits of SIP Trunking
There are several key benefits to using SIP trunking in modern business environments, especially for

those that are growing and want to save some money. One of the first, most obvious benefits is cost. SIP trunking uses virtual networks to altogether eschew the use of traditional copper-based phone lines. It's important to remember that to keep call quality up, traditional phone providers scale up the cost of PSTN lines, but this isn't required with SIP trunking.

Most providers bundle in local long-distance calls to North America. Additional channel features are available on an on-demand basis, so organizations can determine if they will need international calling in addition to local. SIP trunking providers also have more variable pricing plans than PSTN providers and won't force the company to purchase larger packages when they want to upgrade their ability to make more concurrent calls.

Based on a report by Gartner, SIP trunking can save companies on their telecom expenses by up to 50%. Part of the reason that this is the case is the virtual network-based architecture of SIP trunking, but another is the reduced requirement of office hardware. Termination hardware is expensive, and the only devices needed with SIP trunk is the hardware needed to create the internet connection.

Another inherent benefit of SIP trunking is its scalability. Like most VoIP services, SIP trunking will grow with a business, and the technology will allow managers to determine the precise amount of SIP service they need for communications. Not only is this useful for those organizations that are starting to expand, but this is also an excellent feature for those businesses that need to temporarily scale up their telecom capabilities during peak seasons or during the holidays.

SIP trunking is reliable because it runs off of a virtual network supported by servers, so there's no point of failure that can cause a loss of communications capability. If one server starts to experience issues, the calls can be routed to another server so that there's little or no downtime caused by outages.

Additionally, since SIP trunks are internet-based, it's straightforward for the implementation of new technology in a UCaaS system. Providers will grant team members the ability to communicate via virtual telephony, and functionality like screen sharing, instant messaging, file sharing, and audio and video conferencing are all available options.
How Much Does a SIP Trunk Cost?
SIP trunking can save companies significantly, especially when compared to PTSN services, which

charge both local long distance and international long distance fees. With that said, the cost of SIP trunking does include some setup fees and can also entail additional costs throughout a subscription.

For a single trunk, which carries channels that can all be used as lines during inbound and outbound calling operations, an organization can expect to spend anywhere from $25 to $50 per month. It's important to note that some businesses may require multiple trunks if they are running multiple locations or expect a high volume of these types of calls.

Providers might also charge a setup fee, and if this is the case, then it's possible that this can cost as much as $150 for the one-time payment. It's important to note that some providers may attempt to sweeten the pot by completely waiving this charge, but this can vary by the provider and even by the time of year that you're seeking out a SIP trunking solution. It's also worth noting that some providers may charge a slightly higher monthly fee to subsume the loss of the installation fee, which is why due diligence is critical.

Another hidden cost that's charged by providers when a customer is signing up for SIP trunking is for directory listings. By law, it's required that businesses notify the directory service provider of any change in white and yellow page information, and providers will perform this task for a charge that will range between $10 and $50. This is a one-time fee.

Additionally, for those organizations that require Direct Inward Dial (DID) numbers that will allow all employees to have their numbers, then a provider may also charge up to a dollar extra per number. Providers may also charge nothing for phone calls within the United States, but international calling is another matter entirely.

Since SIP trunk calling via the internet is significantly cheaper than PSTN dialing, a subscriber can expect to pay up to 30% less than they would over a traditional, landline business phone system. Of course, each country has different rates that are established by the VoIP provider.

SIP trunking also has hardware requirements to consider. For example, if there isn't an existing Primary Rate Interface (PRI) system in place that has an IP PBX (Private Branch Exchange) server, then an organization can expect to spend anywhere between $125 and $400 for this equipment. In addition to this cost, there are also headsets and IP phones to consider. Headsets can cost anywhere from $25 to $100, and IP phones can cost between $250 and $1250 per device.