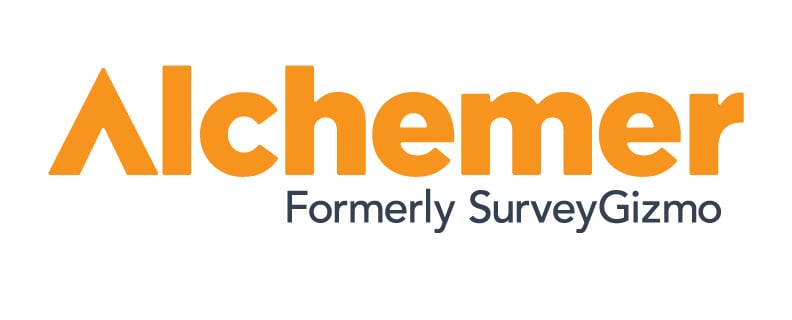 Affordable pricing for all pricing plans
Data cleaning for better data management

Generate visually-appealing customer data reports
Send data to 500+ apps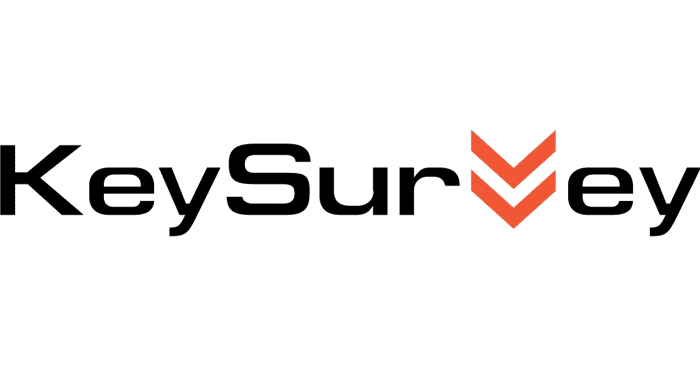 User-based pricing for personalized UX
24/5 technical support and live chat

Unlimited surveys and responses
End-to-end SSL encryption for extra security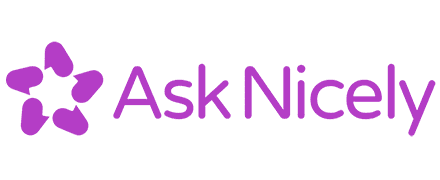 Create & send survey's from mobile app
Premium integrations including Salesforce.com

Advanced analysis and reporting
Increase audience size with multi-language surveys

Advanced reporting including sentiment analysis
Customize with your brand, logo and colors

Collect responses offline, anonymously, or buy responses
Over 200 survey templates to choose from

Data analytics with real-time insights
Create mobile friendly surveys and polls

Incentive widgets like digital scratch cards
Gauge your audience's knowledge with an interactive quiz

Show/hide questions based on previous answers
Collect online payments and donations on order forms
What is Survey Software?
Survey software is used by businesses to spot trends and gain better customer feedback regarding products, services, events, projects, and customer service by allowing users to create online surveys, quizzes, polls, and other web forms. Businesses can have surveys pop up, use them as landing pages for their customers, or send them out in email blasts.

 

Survey software focuses primarily on obtaining more personalized feedback that can be categorized into more specific segments that sales and marketing teams can use to enhance customer experience.

Survey software collect responses from business employees, customers, people within specific demographics like age, location, gender, etc. They are also a more affordable, creative, and personal way of reaching out. When they're kept short and sweet, customers will feel more inclined to participate.
Key Benefits & Features of Survey Software:
Key Benefits:
With social media integrations, businesses can reach out to larger audiences more conveniently.

Customer data is collected, analyzed, managed, and stored more efficiently.

Cheaper option for businesses looking to reach out to as many customers as possible without relying solely on a support team.

Flexible, more targeted option for businesses looking to make deeper connections with their customers.
Key Features:
Customizable Question Types

- Surveys need to offer variety, and one way to do that is by offering customers different kinds of questions. Some people might like multiple choice, while others might prefer fill-ins. Some questions also need to be asked a certain way in order to receive the answers you want your customers to provide.

Follow-up Automation

- Not too many survey software providers offer follow-up automation, but it is a great feature that needs to be highlighted. Internal alerts can notify businesses when a customer has completed a survey, which could also be followed by an automated message to the customer thanking them for their time.

Customizable Designs & Styles

- Not only should the questions and answers be customizable, but the design and layout of the survey should be representative of your business. Boring surveys that look like no effort was put into them will do nothing to inspire customers to provide meaningful feedback.

Data Security

- Customers are skeptical to give out their information online in the era of constant and massive security breaches. SSL Encryption is used by many survey software providers to protect customer data from getting into the wrong hands.

Data Cleaning

- Data cleaning helps remove customer data that isn't being used and is making data management more difficult. If survey software is being used to target specific customers based on specific demographics, that data needs to be up-to-date in order to provide businesses with proper feedback.

Contact Management

- This can be done with CRM integrations, but survey software also comes with their own form of contact management. This can include segmenting customers into more targeted categories based on specific demographics.

Triggered Delivery

- Triggered delivery is a great feature for a number of reasons. When a customer, for example, makes a purchase online, a survey software can automatically send them a survey. This is ideal because it keeps customers on the website, while potentially providing businesses with feedback without anyone lifting a finger.

Advanced Filtering

- Survey software uses advanced filtering based on the answers a business receives to categorize customers into specific segments that can be managed and looked closer at, ideally making it easier to provide a better customer experience and more personalized relationship.

Scalability

- It's important for survey software to offer scalable surveys for two reasons. The first is that no one really wants to do a survey unless there's an incentive, so the whole process should be effortless. The second, and more important, is that if a survey is formatted specifically for a big screen and someone does the survey on their phone, answers could get cut off without the customer knowing, leading to inaccurate results.

Workflows - Workflows are used to automate specific business operations. In survey software, workflows can be used to automate when a customer should receive a survey, what specific survey they should receive, how often they should be sent surveys, and what kind of follow up response they should receive.
What to Look for in Survey Software and Solutions:
Mobility

- Customers and sales teams are often on the move, which means they shouldn't be excluded from being able to do a survey or review the data collected. It's important to purchase survey software that prioritizes mobility.

Social Media, Email, Phone, CRM, and Website Integrations

- These integrations makes customer data management easier, organizes feedback, simplifies the delivery of surveys, and connects surveys to a business' website, which make them more accessible. Survey software is used to obtain feedback, but the feedback needs to be handled properly in order to make the most of it. These integrations do just that and should be considered a requirement for purchasing survey software.

Multiple Supported Languages

- We live in a globalized world where people from all corners of the earth can come together online and do business with one another. People in the United States also speak languages other than English, and it wouldn't be good business to ignore them simply because they speak another language. Survey software needs to be able to support multiple languages.

Advanced, Real-time Reporting

- Real-time reporting is essential for survey software because businesses want to ensure the data they're receiving from customers is up-to-date. These reports will ultimately determine what direction a business needs to go towards, and how to improve, so accuracy is imperative.

Fully Configurable - Survey software needs to provide users with fully configurable surveys, polls, and quizzes that businesses can use to turn them into something of their own. When surveys are bland and unappealing, it makes people less likely to complete the survey and think poorly of the business, which was what the business was hoping to avoid in the first place.
Some Final Thoughts to Survey Software Shoppers:
Survey software shoppers want to make a decision based on the number of features each software provides. The benefits of customer surveys improve customer experience, which is imperative for businesses to prioritize in today's trust economy.

 

Surveys need to be fully customizable, offer a variety of questions and answers, and have data management features or integrations available for businesses. Surveys are used to target specific groups of customers easier and give customers an easier way of providing feedback.

Data is easy to mismanage, which often leads to customer dissatisfaction, inaccurate sales reports and forecasts, and more work for support teams. Survey software often includes sales, marketing, and helpdesk CRM software integrations, which can all organize the valuable data surveys provide businesses.  

It's important for businesses to purchase survey software because it's an affordable option that helps target large audiences, especially on social media. Questions can be personalized on an individual level, creating a deeper connection between a business and their customer.

Customers have more power than ever, and businesses are acknowledging this by prioritizing customer experience. Support teams are the ones who are in constant contact with customers and typically represent the business' values. Improving customer support with survey software is imperative to the success of a business.