Use templates and automation to save time and reduce errors
Track and manage everything from day one to the deadline

Drag-and-drop interface to balance workloads and reprioritize
Advanced reporting to monitor progress in real time

Find information in an easily searchable archive
Group calls, screen sharing & 99% guaranteed uptime SLA

Built-in project and task management with enterprise chat
HD video conferencing, screen sharing and one-click voice calling

Ability to automate routine processes and workflows
Chat one-to-one or with a group, hop on a video call, or share a screen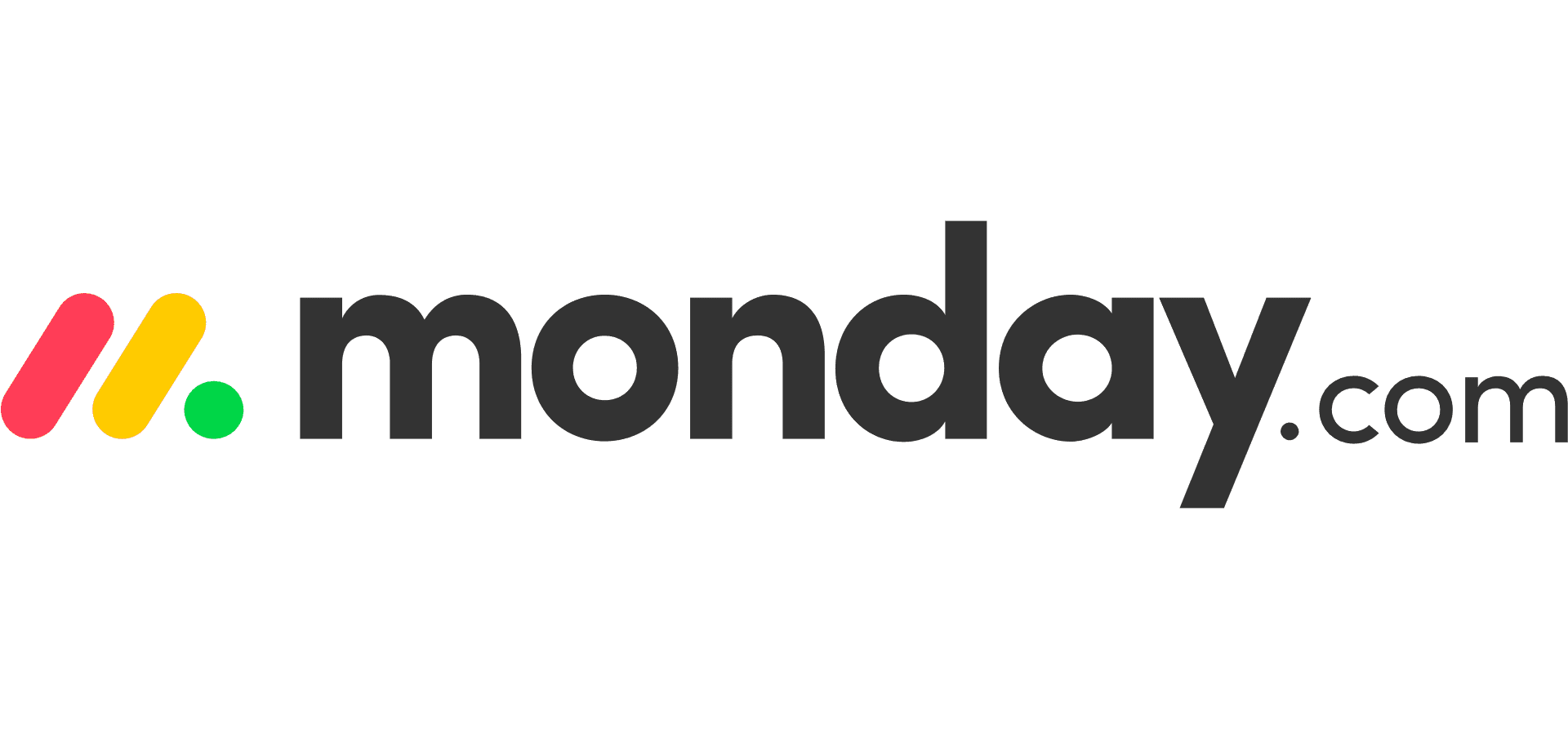 Switch between your computer and phone quickly using the app
Choose a template and then customize it to fit your exact workflow

No-code platform allows for complete customization
Deep integrations with enterprise tools and apps

Easily prioritize projects, make assignments, and get real-time updates
Centralized projects to increase collaboration

Create teams and select gatekeepers
Easily search for team content, conversations, & people

Chat 1-to-1 or in groups with text, pictures, voice and video
Instant translation into 46 languages
What is Team Collaboration Software?
Team collaboration software is software that lets multiple people work on the same task simultaneously to achieve a shared goal. It is also sometimes referred to as collaborative software, online collaboration software, and groupware.
Real-Time Editing
Software that facilitates real-time editing between more than one person makes use of deceptively

complex coding to accomplish this feat. The technology responsible for real-time editing is known as operational transformation — often shortened to OT in the coding world.

This works by merging the edits of multiple users into a single document so that everyone is viewing the same version of the file at any given time. It checks user permissions for each collaborator so that it can restrict certain actions, as seen in Google Docs.

For instance, some users may only have viewing permissions while others have a high enough clearance level to edit the document. Some project collaboration tools check the IP of collaborators to verify permissions but most rely on an account-based system.
Version Storage
It then keeps a log known as the revision history. This lists multiple previous versions of the document being edited so that the users can restore it to an older variant if needed. Gantt charts are also often utilized to complement collaboration software rather than Google Sheets or Excel.
Gantt Charts
They allow users to view which tasks are currently outstanding. It even shows them which users are supposed to collaborate on a particular task. Clients can be added with view-only permissions so that they can see what tasks are completed but won't accidentally edit anything.
Suggestion Mode
In addition to basic editing, the best team collaboration tools often have other modes such as

suggestion mode. This lets users make suggested changes rather than editing the content outright. Suggestions are generally utilized in the context of writer-editor collaborations.

Features like suggestion mode make it easier for the editor to provide feedback and request changes all at once since the writer will be able to reflect on the suggestions that have been left and factor them into future pieces moving forward.
Management and Messaging
Most modern team collaboration software also comes with other functionalities such as project management tools and an instant messaging app. This makes it far easier to use since collaborators won't have to jump from one platform to another when working on tasks together.
Kanban Boards
Beyond the Gantt charts that we discussed earlier, many team collaboration software makes use of Kanban boards so that collaborators can keep track of which tasks they're assigned to as well as how soon each one is due.
Feedback Tools
Polls and forms are features that you might see in some of the higher-end team collaboration platforms. They are useful for gathering feedback from all collaborators to ensure that everyone is on the same page.
Integrations
Even a team collaboration platform that's packed with features isn't gonna cover all its bases which is why finding a solution that supports integration is essential so that you can fill any gaps that the developers may have left through the use of plugins and addons.
How Does Software Foster Team Collaboration?
Ease of Use
Teams that use this type of software tend to collaborate more frequently. This is due to the fact that the solution makes it easier for them to work on tasks together. As obstacles are removed, employees become far more likely to collaborate on various projects.
Accountability
Furthermore, team collaboration software also keeps individual members accountable. It's not as easy to slack off and let everyone else carry the weight when your name is visibly assigned to a particular task on the dashboard.
Task Splitting
The ability to split large tasks up into subtasks and distribute them between multiple people will ensure that things get done faster. It will also ensure that everyone is doing their part in ensuring the success of the project rather than leaving all the hard work to their colleagues.
International Collaboration
The software has also made team collaboration much easier for those who work together remotely

from different parts of the globe. Geographic and time differences used to make it extremely difficult for entire teams to collaborate from halfway across the planet.

Now remote workforces can partner up with ease thanks to collaboration features such as Kanban boards, real-time editing, and suggestion mode that you can find in most modern team collaboration software.

If one employee lives in New York while the other lives in Beijing, the first collaborator can leave some revision requests on a document then assign an edit task to their colleague. When the collaborator in Beijing wakes up, they can pick up where their New York-based colleague left off.
Screen Sharing
Another thing that remote teams used to struggle with is the fact that they couldn't simply call a coworker over and have them take a look at their screen if they were having issues. Instead, they would need to screenshot their screen and send the picture via email.

Fortunately, the majority of team collaboration software currently available to users supports the key feature of screen sharing so that coworkers can see each other's screens in real-time if needed. This is one feature that makes it far easier to troubleshoot issues and provide support.
Video Conferencing
Most of the team collaboration solutions that you see nowadays also have long-distance communication tools such as video calling (much like Skype) that further fosters a culture of collaboration amongst workers in your companies.

If the people working within your marketing or sales teams can have video conferences with ease then they're far more likely to bring a confluence of ideas together on various projects. Because both features are on the same platform, users can have a call while also co-editing a document.
Timed Environment
The embedded time tracking tools encourage employees to work together — so that they can get tasks done faster — since their superior officers are able to review the charts and see how much time they've spent on a particular project.
Agile Reassignment
The software doesn't just encourage collaboration, it also keeps teams agile since they can easily reassign a task to another employee in the department if the deadline is running near. Overall, collaboration software brings upon a culture of working together by making it easy.
Features of The Best Team Collaboration Software
Time Tracking
Time tracking is included in many different team collaboration solutions due to the crucial role that it plays when companies enlist the help of contractors who bill by the hour. Instead of using a third-party timer, have the team collaboration software track how much time is spent working.
Cloud Storage
Another feature that you'll find in the best team collaboration solutions is cloud storage. This makes it

much easier to share and edit documents since they're all saved on the same unified platform. Teams work better when everything is neat and organized.

In contrast, teams that store their files on a separate platform and use a third-party editor to collaborate will struggle. This is mainly due to the fact that they'll have to make their edits, download the document, and then re-upload it to their cloud storage platform of choice.

Not only will this waste time, but it's also more difficult to search for files since you'll have to log onto the cloud storage platform beforehand rather than just using the collaboration solution itself to go through archived documents.

One alternative that some collaboration software uses is integrations. Collaboration solutions that don't have their own cloud storage let you link the leading cloud platforms such as Google Drive or Dropbox so that you can save, index, and search files directly through your editor.
Mobile Apps
If you're picking out a team collaboration software for the first time then ensure that it has an easy-to-

use mobile version on both iOS and Android platforms. This makes it possible for employees to collaborate even when they're out of the office, thus increasing their productivity.

The mobile app should automatically sync to the desktop platform (be it Microsoft or Mac) with little to no latency — otherwise, collaborators may be wondering why they're seeing different versions of the same document or not able to view the newly-added tasks.

Team collaboration platforms that have mobile apps are perfect for the modern era of business in which a lot of work is conducted while on the go. That being the case, it's crucial that your employees can take their work with them while they're out of the office.
Status Bars
Status bars are also an essential part of user-friendly team collaboration software since it gives project

managers the ability to see how far along a particular task is — whether it's assigned, in-progress, pending review, or completed.

This saves the time that would otherwise be spent on manually following up with collaborators and potentially waiting hours for their response if there's a significant time difference in play. Team collaboration software with automated task assignment also saves time.
Automated Task Assignment
It may not seem like a major difference since assigning a task only takes a few seconds but those few seconds add up when you consider the fact that you're assigning hundreds of tasks every month. Automating this seemingly trivial action can save a lot of time in the long run.
Superfluous Features
These are just a few of the key features that you should look for in the team collaboration software you choose to ensure that you get the most bang for your buck. Some other features were excluded for reasons such as obscurity, inefficiency, and overall not being that essential.
Which Industries Use Team Collaboration Software?
Marketing
Many industries greatly benefit from team collaboration software. Marketing is a clear example here

since it's at the forefront of online collaboration discussions. With constant campaigns and multiple remote workers, marketing agencies need robust collaboration software.

This is especially important since many marketing agencies are literally responsible for the advertising capital of their client company. If they squander the cash due to poor coordination and lack of collaboration, they could lose a client or even be held liable for the sunken fortune.
Sales
In a similar vein, sales teams are another department that will see favorable results from utilizing the

right team collaboration software. Close collaboration is required of sales teams if they hope to reach their joint quota for that month.

The ability to work together on leads and follow up with various clients in a coordinated manner will significantly increase the closing rate across the entire department. Status bars can be utilized to categorize clients by stage using tags such as cold outreach, follow-up, or pre-close.
Law Firms
Law firms also tend to use team collaboration solutions quite heavily as they have a lot of paperwork

and cases to deal with on a weekly basis. All the partners, associates, and administrative employees need to be on the same page to avoid disasters.

All it takes is one document slipping through the cracks for a case to be dismissed because the defendant's legal counsel failed to submit key evidence before a deadline. This could lead to civil penalties or even incarceration if the case in question was a criminal trial.

Team collaboration software ensures that all the different cases and tasks are streamlined on the platform's dashboard. Furthermore, everyone will be able to see which tasks they're currently assigned to so that everything runs according to schedule.
Nonprofit Organizations
Veering away from the criminal and towards the altruistic, nonprofit organizations serve as another

prime example of an entity that is heavily reliant on team communication and collaboration.

Similarly to marketing agencies, nonprofit organizations are constantly running advertising campaigns. International charities such as charity: water and UNICEF may also have to deal with time differences across their various headquarters.
Construction
Construction companies are another category of businesses that struggle with high execution risk and

the need for constant communication. From onsite builders to project managers, architects, developers, and investors — there are countless people involved in every build.

All-in-one team collaboration software lets the builders, project manager, and architect collaborate throughout every phase of the build so that things go according to plan without going over the budget or falling behind schedule.

At the same time, developers and investors will be able to conveniently monitor the progress of the build through the dashboard of the team collaboration software. This is more efficient and less stressful than having to call the project manager every few days to get an update.
Software Development
Lastly, software development teams rely heavily on collaboration software. Developing a collaboration app, video game, or product takes a lot of coordination. Everything from project planning, coding, and bug testing is much easier when collaboration software sits at the center.
Trends in Team Collaboration Software
Constant Growth
Team collaboration software is constantly advancing. The largest competitors in the space get major features added almost on a monthly basis. This consistent growth is a result of the highly competitive nature of the SaaS industry.
Data Collection
Many companies like to integrate a CRM tool into their main team collaboration software so that all the departments in the business can make use of the data. Leveraging integrations in this way allows your sales and support teams to have access to all the valuable data.
Applicant Screening
In an effort to onboard remote workers more efficiently, companies have started using team

collaboration software as a means of screening applicants. The company starts by adding all the applicants to the team collaboration platform.

Once all the applicants are added, a task will be assigned to each one. After everything on the task management dashboard has been completed, the company will use the team collaboration software to gauge which applicant performed the best.

This works better than other methods since the platform can show the company who submitted earliest, how much time they spent on the task, and which time zones they were active in — all key information for selecting suitable remote workers.
Chatbots
Beyond recruitment, another popular trend is the implementation of AI chatbots. More and more team

collaboration solutions have been utilizing chatbots to make their platform easier to use. Their scope of coverage isn't very wide yet but the chatbots do help with minor tasks.

Some platforms let a user tell the chatbot "mark 'write the article' as completed" instead of having to manually navigate to a particular project and update the task themselves. This isn't anything revolutionary but does save time.

Those managing the project can also assign tasks through these chatbots by saying "create 'proofread the article' with a deadline of April 21st" then saying "assign 'proofread the article' to Jake" which, again, is nothing major but saves the users some time.
Free Trials
Free trials are nothing new, they've been around for a while now. The trend here is its widespread

adoption. Virtually every major team collaboration software now offers a free trial for its premium plans.

This is in stark contrast to the landscape a few years ago when only a few platforms provided temporary access to premium features through a free trial. This trend is undoubtedly the result of the industry becoming more competitive following the arrival of new solutions.

Some large corporations are even taking it a step further by offering the full team collaboration solution free of charge and then upselling users with add-ons such as extra storage or priority technical support.

This business model is particularly prominent in companies that already have steady cash flow through other income streams. In such cases, the team collaboration software is just an effort at diversification and thus they're willing to offer the tool for free in the name of market share.
How Much Does Team Collaboration Software Cost?
Free Plans
Some companies are hesitant to incorporate team collaboration software into their small business for

fear of increasing overhead costs. While some solutions do cost a lot, there are many reasonable options for companies that are working with a limited budget.

In fact, if your team collaboration needs aren't too demanding you could get away with using the free plan of any major platform. The free version won't have as many features and will often come with a user cap but smaller companies with lighter needs shouldn't run into issues.

User caps can range from as little as three users to as many as 15. There are some outliers that cap at higher or lower, but the majority of the caps fall within that range. Data caps may also be imposed on file sharing to ensure that not too much cloud storage is taken up by free users.
Paid Integrations
To get access to features such as integrations you'll likely have to go for one of the paid plans. Team

collaboration software that is compatible with integrations generally costs around $10/month per user on the platform. G Suite is a prime example of useful integrations.

It may not seem worth it to switch to a paid plan just for the sake of integrations. However, it's worth noting that you can actually save money by making the switch since these integrations — such as social media— may allow you to cancel subscriptions to other online collaboration tools.
Premium Tiers
Certain team collaboration solutions that include more features such as group chats, compatibility

with mobile devices, and the ability to share files directly through tasks will cost you more. There are some options that charge a flat $99/month fee and let you add unlimited users.

While paying over a thousand dollars annually may seem steep, these premium options are often the most cost-effective path when operating on a larger scale and also offer perks like a gigabyte of free cloud storage.
Feature Coverage
Plans that include other benefits such as priority email support and advanced permission settings

generally cost $20/month for each user when you average out the pricing of the most popular team collaboration solutions.

​Project management software that is centered around the use of Kanban boards are generally free to use but may set a limit on the number of boards that you can create. The price to lift this restriction generally comes in at around $10/month for each user that you add to the platform.

There are some team collaboration solutions that offer a knowledge base with educational content. The cheapest plan that unlocks it will cost $10/month for each user. The added expense is justified if it helps new team members get a better grasp of marketing/productivity.
Annual Pricing
Billing annually could also reduce the monthly price of your team collaboration software of choice. For instance, some plans would cost $99/month if you pay on a monthly basis. If you bill annually then that drops to $89/month, saving you $120 every year.
Top Collaboration Software