MS Office & Google Apps Integration
Discuss, show slides & share your screen with others

Over 160 points of presence in 60 different countries
Includes 1,000 Toll Free Minutes

Join a meeting or webcast with one click, no downloads
Scale to up to thousands of participants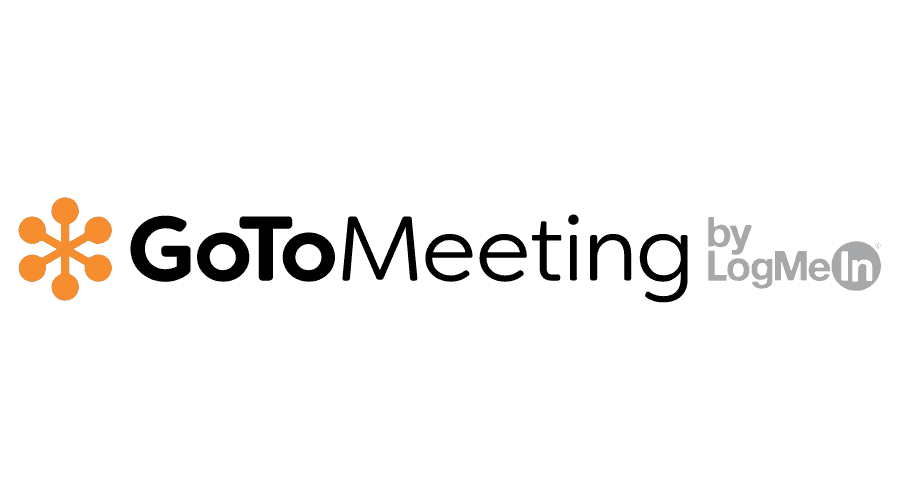 Join meetings directly from your calendar with the Office 365 plugin
Cloud recording is available on the GoToMeeting mobile app

Seamlessly Meet With Up To 100,000 People
Recording, customizable layouts and unlimited storage

Real-time messaging and content sharing
Easy to start, join, and collaborate across any device

Cross-platform support in more than 30 languages
Features include custom branding, remote printing, file sharing and more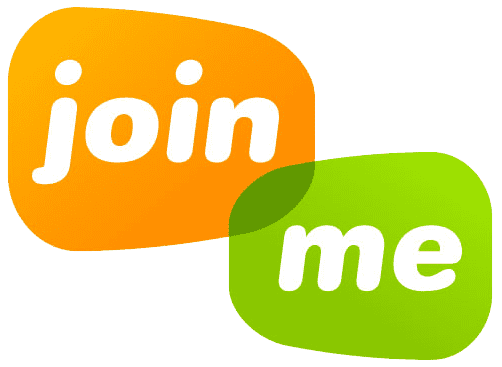 24/7 administrative control over your account
Quick and easy one click screen sharing

Make video calls at the touch of a button from Workplace Chat
Navigate and share content folders straight from a Workplace group

Put on custom hold music for people waiting for your conference to begin
Join by calling in or have the app call you so you never miss a meeting

Setup any kit in less than 15 minutes
Video stack built on WebRTC and run on AWS hyperscale cloud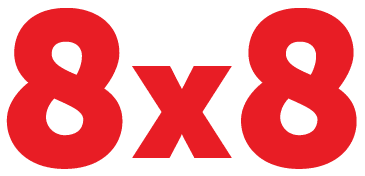 HD video, quality audio and easy screen sharing
Integrates natively with calendars, Single Sign-On and directory

HD video and Dolby Voice® audio
In-app intelligence to capture discussion points and replay highlights

Easily join a room without the need to install or download
Add and remove any features you want for a unique experience
What is Web Conferencing Software?
Web conferencing software is a solution used by businesses to provide remote conferencing,

presentation, and training. Unlike traditional meeting sessions, web conferencing hosts do not require the allocation of dedicated meeting rooms, and the attendees are not limited to geographic location thanks to the internet-based nature of web conferencing.

TCP/IP connections facilitate attendance using traditional calling methods, computer-based methods, and by using VoIP technology. Inherently, this is a very versatile system that's noteworthy because of its prime advantages and features.
It's Usable Across Multiple Platforms
With the right audio and video conferencing software, users on IP phones, traditional phones, Mac, Linux, and Windows computers, smartphones, and tablets can all take part in meetings. This technology is particularly useful because of its unifying features; attendees can web conference in coffee shops, homes, and the office. They can participate using text-based chat group messaging or with microphones built into the platform that they are using to attend the web conference.
Expansive and Customizable Features
The best web conferencing software emulates the live conference experience precisely, and as such, many of the solutions on the market have capacities that can allow for hundreds, if not thousands, of simultaneous attendees.
Versatile Interaction
Modern web conferencing not only includes options for audio conferencing calls with the ability to converse with the presenter in online meetings, but many solutions on the market also include video meeting solutions. With video conferencing, attendees can experience a style of meeting that emulates the traditional meetings.
The Technology is Continuously Evolving
For both audio- and video-based web conferencing solutions, the options have expanded significantly

since dedicated software was required to attend a web conference call. Attendees had to download software to attend an audio or video web conference.

Current web conferencing solutions have eschewed this format and have become entirely web browser-based via Mozilla Firefox, Microsoft Edge, or Google Chrome. With browser-based web conferences, attendees merely need to access a URL to attend a web conference, and the browser will be able to easily tap into the audio and video equipment of the device.

With all this said, the most robust web conferencing platform solutions still require that attendees use a client to gain access to the most in-depth control and playback features. It's with these types of web conferencing solutions that attendees will be able to record conferences, and various solutions will provide different recording capacities. Web conferencing services may  even have features like automatic deletion after a certain period and allow administrators to place notes on recordings.
Benefits of Web Conferencing Software
In modern enterprise, it's not uncommon for teams to have members in EMEA, APAC, and LATAM

locations. Web conferencing is crucial for the unification of geographically disparate team environments.

With the right web conferencing software, despite time and location differences, different team members in places like London, Mexico City, and the Philippines can converse as if they were in the same room during video calls. Real-time  communication makes it easy to implement changes to strategy, present real-time campaign stats, and discuss deliverables and team milestones.

In many cases, conferencing also has various attendance options that participants can select so that the experience is more dynamic. For example, those attending via mobile apps or for those without the required video hardware can listen to the web conference as an audio-only meeting rather than view any associated video.

Web conferencing software, by its very nature, has some truly versatile options that can enhance the operations of any team or business. Here are a few key advantages where the right web conferencing solution can yield results in both team-based work environments and in situations where a brand is trying to build a presence.
Facilitate Team Meetings: Web conferencing solutions are used most critically as collaboration tools. With these types of meetings, team members can discuss campaigns and determine strategy. Since this is in real-time, little of the process is lost in translation when working across geographical distances. Web conferencing solutions make it easy to establish the presenter, and screens can be easily shared to show work.
Provide Training: For teams to remain competitive, they need to train consistently to stay compliant and ready for the next wave of business challenges. Online training courses are a great way to ensure this. Tools like whiteboards are very useful for training because they allow for the presenter to use text boxes and mark directly in the viewable area.
Deliver Webinars:Web conferencing is useful outside the organization. Acompany can opt to hold webinars using web conferencing software solutions. Webinars are a way for brands to establish their expertise and authority in a field. During a webinar, presenters speak on a topic and hold Q&A sessions where the presenter can address the attendees.
Webcasts are also recordable. Many software solutions have built-in conference recording tools, allowing attendees to review meetings for note-taking purposes during web meetings.
Types of Businesses That Need Web Conferencing
Web conferencing has become an integral part of collaboration in modern business. Healthcare, sales,

legal, call centers, and education have all benefited from this internet meeting solution.

In the healthcare industry, medical service providers can interact with each other for the sake of learning, team collaboration, and the discussion of patient needs. Audio and video conferencing allows providers to check up on a patient via the web to provide a web-based house call. Additionally, web conferences work well in lieu of traditional medical conferences where professionals can learn about new technologies and procedures without the need to travel.

In the legal field, web conferencing can be used by lawyers and firms that need to converse with their clients across geographical distances. Legal teams can reduce travel time while providing their clients with one-on-one service while still reducing costs. Additionally, legal teams can also collaborate on cases via web conferencing, which ensures preparedness on cases.

In client-facing mid-sized and small businesses, web conferencing presents unique opportunities to collaborate and coach teams to improve the customer support experience. Modern web conferencing solutions allow for attendees on smartphones to take part in the conference in HD video and audio clarity on their smaller screens.

Web conferences are augmented with additional tools that can help streamline collaboration. File sharing is a common feature present in the industry's leading solutions. File sharing allows for the presenter or participants to quickly and easily make essential files available for fellow attendees to use.

web conferencing provides screen sharing. Screen sharing is useful for presenting demos, decks, or helping team members work through technical problems that they are experiencing alongside their teams. Some of the solutions allow presenters to share their screen individual tabs, and applications.

During web conferences, attendees need to converse.  When this is the case, instant messaging functionality comes in handy. Attendees who are presenting can discuss their presentations with team leaders without the need to disturb the current presenter.
How Much Does Web Conferencing Software Cost?
No buyer's guide for B2B would be complete without some info on pricing. Web conferencing has a

wide variety of options for adopters that can range from the freemium services, which cost nothing to more premium options that are feature-rich. Free versions of products can help companies collaborate, but these conferences won't have nearly the same level of features as a paid solution.

For those that want to have a the best video- or audio-enabled experience for one or two attendees, software from some vendors is absolutely free to use. With free solutions, features like mute and end call are available. With freemium software, analytics from the conference, meeting recording, and whiteboarding will most likely be completely absent.

With paid solutions, the prices will range from around $0.15 to $1.00 per participant, which means that larger webinars and team conferences with higher attendance counts will be more expensive. Companies that work with web conference providers that meet frequently can also take advantage of provider specials that can reduce the costs associated with conferences by a significant margin.

Most modern paid web conferencing solutions start at 25 participants or more. For the base-level plan, subscribers can expect to pay at least $40 per month. Some of those solutions that can be used for running webinars may allow for thousands of attendees, which may increase the monthly cost.

Some of the providers out there offer a "pay as you go" plan that has no long-term commitment, but can be more expensive for subscribers that hold more meetings. These same providers usually offer a monthly plan that's much more scalable and can provide significant savings for those that know that they'll need extensive web conferencing features. some providers may allow subscribers to pay this fee on a month-to-month basis while others require annual plan.

It's definitely worth noting that the world of web conferencing is a world where subscribers will get what they pay for, and paying extra can provide some useful additional features. For example, paid plans allow for multiple presenters, features like screen sharing, browser compatibility, smartphone functionality, and conference recording and playback.

A hidden cost of web conferencing is the price of high-speed internet. Similar to how services like cloud PBX and VoIP-based telephony require a speedy connection, faster net speeds will yield better video quality during conferences.  Slower internet yields may not affect audio conferences as much as they would affect video ones, but even audio conferences may experience dithering and audio artifacts without adequate speeds.. For a higher quality meeting, subscribers will need to pay more money to ensure a high-quality experience.
Trends in Web Conferencing Software
While web conferencing is hardly a brand new concept in the world of business, there are still trends

that are emerging that are very noteworthy for those following the market. One of the most important of these is mobile implementation on both Android and iOS.

In the past, if a stakeholder needed to travel, he or she may have missed out on an important meeting. With smartphone functionality on a large number of web conferencing solutions, these stakeholders can take part in these audio and video conferences, even when they are traveling. All that's needed is an internet connection, and this is easily achieved using cellular networks in most cases.

Similarly to webcams, cameras on Mobile devices allow participants to video conference and even lead conferences while they are in transit. These devices are also often compatible with Bluetooth and wired headphones, making audio meetings clearer and easier to pay attention to

The remote-friendliness of web conferencing is also useful for attendees that need to be at home. One of the advantages of meeting software for web conferencing is that the solutions are often device-agnostic. When a meeting participant is stuck at home, he or she can still attend the meeting with ease from his or her own personal computer.

Not every business has a dedicated office. When a company is just starting out, salespeople and marketers may be working entirely from remote locations. when this is the case, good web conferencing is crucial to the process of keeping teams on the same page and allowing the right files to be shared. Web conferencing tools provide a "virtual office" environment where team members can collaborate using virtual meetings from any location.

Web conferencing, despite traditionally being software-based, is gaining essential features on browsers. This is partially because WebRTC is making some in-depth features more common on browsers. WebRTC is an open-source software that providers are using and customizing to make web conferencing more easily accessed, no matter the platform.

With web conferencing increasing in popularity, several software solutions are developing in parallel. AI-assisted translation technology is making the real-time translation of web conferences a reality. This provides  teams in different countries with another useful tool in collaboration, even if they don't all speak the same language.

Web conferencing is also making several inroads when it comes to the unified communications solutions that are being used by businesses. With Microsoft Office 365, users can dial-in with one-click when chatting with colleagues through Outlook. Additionally, Google Hangouts and Adobe Connect have similar functionality where video or audio calls can be initiated with a single click.
Top 5 Conferencing Solutions