Powerful automations reduce repetition
Call queuing to route calls

Unlimited Calling, Texts, Faxing, Video
24/7 U.S Based Customer Support

Mobile apps, online meetings & business SMS
Simplified billing & free onboarding services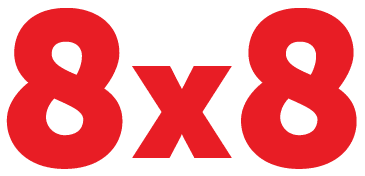 Unlimited calling in up to 47 countries
HD video conferencing & mobile app

Upgrades are free and simple
Desktop and mobile apps

A Cloud-based Communications Platform
Deploy In Minutes, Easily Add/Edit Employees

Collaborating capabilities and file sharing suite
All-in-one call, text, video, fax, and more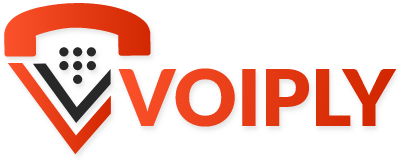 No Contracts. No Setup Fees. USA Support
Order Online and Get Your Phones Next Day

Sayso chat solution offering voice and video
Auto attendant, call recording, VM-to-email

HD call quality & 99.999% uptime
Call recording & auto attendant

35+ Advanced calling features
24/7 Dedicated customer service

Rich PBX features & advanced call controls
Security is SOC 2 and HIPAA compliant

Toll-free, vanity or local numbers
Custom greetings, extensions and more

Toll free, vanity or local numbers
VIP/black-list call routing & call recording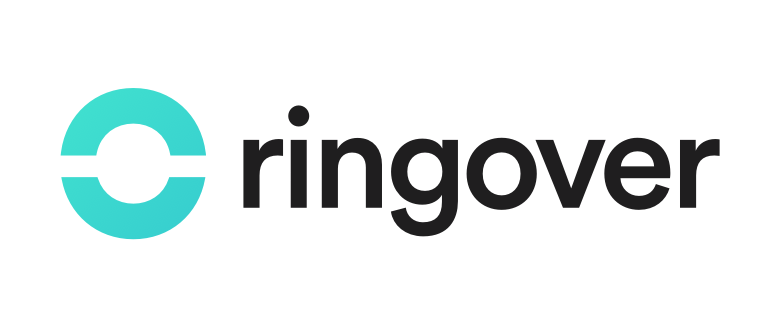 Local numbers in 65 countries
Videoconferencing and instant messaging
What is Business VoIP?
Business VoIP is an internet-based telephony solution that uses data packets to transmit data rather

than a traditional copper wire PSTN network.

With traditional PSTN or POTS connections, the cost of calling local long-distance or international long distance is prohibitive. This is due to the expense associated with the maintenance of the traditional phone lines and the hardware needed to have a wired organization. With a VoIP communications system, providers fold in the price of local long distance calls to the US and Canada, making  calls to international locations much cheaper.

VoIP is less expensive because everything runs through the internet. With business VoIP, there are IP-PBX and hosted PBX setups. Both of these allow internet calls to connect to traditional PSTN networks without reliance on the same phone lines. PSTN is expensive because of the fact that the copper lines need maintenance and there's a hardware requirement in the office. With VoIP, many of these expenses are avoided altogether.

Business VoIP systems convert calls into data packets, which are then transmitted over the internet. Once data arrives at the intended call location, the system automatically decrypts these data packets so that they can be heard on traditional landlines. There are two types of configurations that business can use to make calls.
IP-PBX
On-premise PBX requires that the business purchase hardware to start calling. This hardware is called

an IP-PBX, and it's very similar to a proxy server. This PBX system connects IP phones, IP intercoms, and softphones to the server, which then will connect the calls to the greater internet. IP-PBX systems require maintenance, updates, and space in an office.
Hosted PBX
Unlike IP-PBX configurations, hosted PBX is a cloud-hosted subscription service with a minuscule

hardware requirement  Providers run the servers, and the provider's team performs any updates and maintenance. The subscription fee covers the expense for these services. Hosted PBX solutions are also device-agnostic; users can sometimes even log into their cloud-based setups using modern browsers like Chrome and Firefox.

Both of these solutions are very inexpensive, especially compared to traditional systems. Each provides  unified communications or call center functionality for small businesses that are looking to expand.
Is VoIP Reliable For Business?
VoIP is noteworthy because its reliability depends on an internet connection. As long as an organization's internet connection is stable and fast, then VoIP solutions will be reliable. Businesses like call centers require that calls are being continuously made, and since VoIP providers will allow for unlimited local and local long-distance calling, this is a great option to select. There are other ways in which VoIP stands out for businesses.
Cloud Redundancy
Hosted PBX connections rely on the cloud to provide a calling solution for modern businesses, and

redundancy is a major benefit. Cloud providers have a server structure that places several disparate server farms in different locations around the globe. Redundancy ensures that if a disaster strikes and a server is forced to go down, other servers in the ecosystem can pick up the load.

Many hosted PBX providers have a 99.999% uptime providing reliable communications any time, day or night.. Minimal outages keep businesses connected to their customers to maintain a reputation of professionalism and reliability.
Internet Backups
Providers understand that no amount of server redundancy is going to keep a business running when

the internet goes down. For this reason, providers provide internet backup services to keep their clients connected. With an internet backup,  the devices will automatically connect to 4G/5G cellular networks when the internet goes down,.

This switchover happens instantaneously, and users that are currently on the line with customers will not lose the connection while the internet is switching over.
VoIP is Scalable
When a business is looking to scale up their capabilities to account for more customers, hosted VoIP solutions can be upgraded with a simple call. The provider has all of the hardware a business will ever need. So, if there's a need to upgrade calling capability or calling features, it's usually done in a manner of minutes. This will mean an increase in the subscription price in some situations.
VoIP Expands Business Connectivity
In addition to providing businesses the ability to reach out to customers and sales teams, VoIP allows for add-on software features like video conferencing, team chat, and webinars. Calling is also augmented with software-based features like call routing, the ability to create local phone numbers in foreign markets, and toll-free number generation.
Essential Features of the Best Business VoIP Systems
Business phone service using VoIP can be an inexpensive solution that offers some baseline features that are very useful, like unlimited calling to local numbers and voicemail. Here are a few essential features to consider.
Call Recording: Call recording can be used to ensure compliance, coach sales teams, or supplement patient/customer records. VoIP phone systems make the process of recording very simple because the software will save a copy of the encrypted data packets as they are sent.  Data retention policies will vary by provider, so businesses that need powerful storage should perform some due diligence to verify if the provider has long-term storage options.
Auto Attendant Functionality: Auto attendants are programs that can help inbound and outbound callers reach the right agent or avoid talking with an agent altogether. These are usually a menu system, but there are artificial intelligence-based auto attendants that can route incoming calls as well.
Mobile Apps: Smartphone and tablet apps that run on Android or iOS can be used to make calls over VoIP or communicate using UC tech with colleagues and customers. Features like web conferencing, webinar viewing and hosting, and team chat are all available from several providers on mobile devices.
Customer Support Features: Business VoIP solutions can also be incorporated into IT and support organizations. Customers can reach out from foreign markets using local numbers with VoIP, and there are several help desk software solutions that can help organizations ticket and take phone calls from customers.
Legacy Desk Phone Adoption: Handsets and office phones that are designed for PSTN can be converted to use VoIP phone service. Providers will even walk organizations through the process so that those legacy devices can be converted.
Unified Communications: Outbound and inbound calling are great features of the best VoIP systems, but UC functionality is also critical. With unified communications functionality, users will be able to audio, web, and video conference, host webinars for customers and coworkers, craft video trainings, and collaborate with colleagues using instant messenger and VoIP SMS. Solutions will even allow organizations to engage customers using CRM integration for software like Salesforce.
How to Set Up VoIP for Business
VoIP phone service and unified communications systems are a good option for small businesses

because they are very easy to set up and have minimal hardware requirements. Providers do much of the setup work, and as long as there's a strong internet connection with a compatible network, the process should be completed within minutes.

The first step in getting an office set up with a phone service using VoIP is to first find a provider that has the features and tools that align with the needs of the business. For example, organizations in compliance and healthcare may need a provider that has extensive data retention so that records and recordings can be saved for later use. Similarly, companies that have contact centers on-premise may want a phone solution with call routing, interactive voice response, and call monitoring features.

Doing extensive research and speaking with service reps to determine compatibility with the service is critical. This is also a great way to determine if there are deals on offer or to decide on specific plans.

Once the process begins, the providers will determine which features and services are needed by the This can include whether the company will be converting non-VoIP desk phones to VoIP, whether a business needs to set up local numbers in foreign locations, or whether features like automatic call forwarding are required.

One of the most critical questions a provider will ask pertains to how many users will be needed. A business must take into account how many potential users the business will require for the business VoIP service because business phone systems that use this technology charge per user, per month. Some businesses can save by determining if some lines will only need an extension rather than a separate number.

VoIP providers may also offer additional functionality that will allow agents to reach out to customers on more platforms. This is considered multi- and omnichannel functionality, and it will allow agents to use software to reach out to leads via email, SMS texting, and chat.

The best business VoIP providers will also be highly customizable; subscription plans will allow for an organization to add some features to some lines while skipping them in others. For example, more advanced features like monitoring, recording, and analytics may be needed on some lines, while more agent-friendly features like call holding and call waiting might be useful for others.
How Much Does Business VoIP Cost?
When attempting to get VoIP set up in an office, a business is going to find a wide variety of pricing

structures for various providers and even within each provider's plans. The overwhelming majority of services will charge a specific amount per month, per customer, but some providers bill this annually. Similarly, a subscription with more features is going to cost significantly more than a business VoIP solution that is just designed for basic calling.

Some of the standard features that most providers offer include these options.
Unlimited Local Calling: This is the prime feature that makes a business VoIP system such a cost-effective means of communication for small business owners. Most services include unlimited calling to both the US and Canada in their base plans, and international calling is significantly cheaper than PSTN and POTS. Providers can offer this reduced pricing and unlimited calling because private branch exchange (PBX) networks don't require copper wire connections to connect to landline-based networks.
Voicemail: Another feature that tends to be rolled into most subscription plans is voicemail. Some providers may charge extra for some voicemail features like voicemail forwarding or voicemail-to-email, which either sends the recording or transcribes voicemail.
Mobile App Support: Just about every service provider has a dedicated mobile app for cell phones on the Android and iOS app stores. Functionality that's available on desk phones and computers like conference calling support is available on most first-party mobile phone apps.
Media Storage: This is a useful tool for those companies that plan on utilizing file sharing features or for those that need call recording. Many provider plans provide at least one gigabyte of storage with extra space costing extra.
Standard, non-hosted PBX VoIP systems can cost anywhere between $200 and $1,600, while hosted

VoIP PBX will cost a subscription fee that'll range from $20 to $100 per month, per user. Hosted PBX solutions will vary significantly in price, and providers tend to have multiple plans to account for small businesses to enterprise-level customers.

Also, most providers will charge a one-time setup fee for most services. An additional cost to consider is the price of equipment, which can include headsets and desk phones. A headset from Microsoft or Plantronics may range from $35 for a cheaper device to up to $300 for a wireless headset made of higher-grade materials. Desktop apps and softphones can also be used for dialing, but an organization will have to consider the cost of the PC needed to run VoIP.

The final expenditure that an organization must expect with business VoIP is the price of high-quality internet. VoIP technology is heavily dependent on the connection because slower connections will affect the quality of calls. Despite these costs, small business owners can benefit from VoIP because most of the pricing comes from a subscription model, which is easier to justify as a business expense versus the high costs of other communications systems.
How to Decide Between Business VoIP Providers
One of the most critical decisions a company can make is which VoIP provider they select for their call management and communications. The world of VoIP is steadily growing because so many businesses are replacing their traditional phones with internet-based calling. As a result, there are many providers to choose from. Here are a few criteria to consider when making a provider choice.
What Comes with the Service?
For an organization, two of the best opening questions are, "Which calling features are included with

the service, and which features cost extra?" Some common features offered by most providers include unlimited local calling, call forwarding, call waiting, voicemail, faxing, conference call functionality, and caller ID. For features like conference calling, does the provider have a limit on attendees? Are there extra charges with more attendees?

Another feature that tends to be rolled into most subscription plans is voicemail. Some providers may charge extra for some voicemail features like voicemail forwarding or voicemail-to-email, which either sends the recording or transcribes voicemail. Determining what the provider offers when it comes to these services is essential.
The Quality of the Provider's Support
Support is crucial for a PBX service because the company is responsible for the management of the servers that keep businesses operational. For this reason, organizations will need to seek out VoIP service providers with 24/7 support. The needs of businesses are always changing, and having a provider not be available when there's an outage or when there is a need for a service upgrade can be disastrous.
The Uptime of the Service
If a server goes down, how responsive is the provider? Most providers have a good level of redundancy, so if a server does go down, most will transfer the service to another server in another location. Still, current calls can be lost, which can result in lost leads. Ideally, organizations should try to do business with service providers that have a 99.999% uptime guarantee so that lost calls are irregular. As an extra step, some providers help their customers avoid downtime by using 4G backups, which will switch to cellular internet when the internet goes down.
How Mobile-Friendly is the Service?
In modern business, this is very critical. Many service providers have mobile apps on either Android or iOS, but the experience can vary significantly. For example, some providers outsource their mobile apps to other developers. If this is the case, will support for the app be as robust as an application that is developed by the provider? Additionally, some apps don't have all of the desktop functionality that some businesses rely on, which is why a bit of due diligence is required before making a decision.