Artificial intelligence and machine learning features have been the talk of the tech world -- from consumer electronics to business applications -- for a few years, and it seems every couple of months a new device or capability is announced that whips the anticipatory fever into ever higher pitch. 'Machine learning' and related terms are cresting the peak of the 2016 Gartner Hype Cycle, indicating our lofty expectations of computer cognition might soon become a bit more grounded, but progress moves inexorably forward. Hype cycle or not, pragmatic downplaying of industry expectations won't slow the press releases that breathlessly trumpet the newest strategic partnership, smart sales feature or AI assistant marrying business technology with the latest intelligent algorithm.
We've written previously about CRM companies incorporating machine learning features as emblems of companies acting boldly to stay ahead of the curve of customer expectations. After all, it's only a matter of time before CRMs with AI functionality provide actionable intel beyond what their non-AI counterparts can hope to match. But smaller CRM providers without the resources -- and the thousands of businesses that rely on them -- need not lose hope; there are third party machine learning business applications ready to cover the AI shortfall for companies looking to make the most of their CRM data.
Whether it comes to automating time-consuming tasks, enhancing human insight, discerning hidden trends in massive troves of data, or offering guidance to inexperienced sales reps, we've compiled a list of 15 ways companies can deploy an AI solution to augment their efforts and improve their bottom line.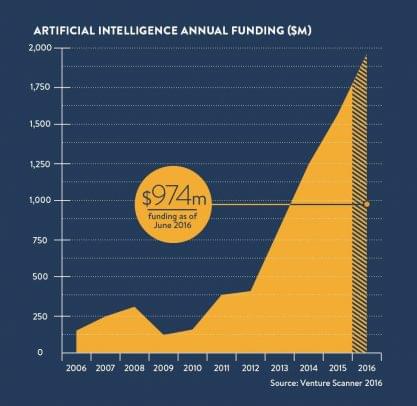 1. Transcribe and Analyze Sales Calls.
Sales departments can deploy artificial intelligence call analytics software like Chorus to record meetings and calls, capture time-stamped notes, obtain transcripts, and highlight references to topics or phrases of specific interest like budget, pricing, next steps, decision maker and so forth. Users can add trackers to return to specific moments in conversations after the call has ended. Sales departments are able to identify topical trends in phone calls, identify best practices and combine it with CRM data to compare against historical context. Chorus has built in integration with Salesforce.
2. Analyze Callers' Emotional States to Optimize Phone Experiences.
Another artificial intelligence tool for Service and Sales teams is Cogito, which performs in-call voice analysis -- such as analyzing speaking patterns, word choice, and other conversational dynamics -- to determine callers' emotional states and offer real-time guidance to agents to resolve the call amicably (or with a closed sale). This includes telling agents to slow down their speech, empathize more with the caller, or give the caller room to talk. Cogito also monitors calls to allow supervisors to intervene and scores customer experiences for future reference.
3. Engage, Nurture, Qualify and Follow-up with Leads through Email.
Artificial intelligence isn't ready yet to replace human marketing and sales agents; however, some companies are finding success with AI assistants like Conversica, which is an automated human-like persona that can engage, nurture, follow-up, and cross-sell. Conversica offers a persistent approach with a high success rate at obtaining the best phone number, time to call, purchase criteria and feedback -- all through email. Conversica integrates with numerous CRMs and can identify opportunities from leads created by Pardot, Marketo and Eloqua.
4. Identify Support Ticket Trends and Recommend Best Responses.
Customer service departments receive a lot of redundant support requests. Customer service AI applications like Wise.io can alleviate the burden on helpdesk agents by predicting which group or agent is best equipped to deal with certain tickets. Further, it can recommend certain canned responses based on ticket criteria or even apply a response template for certain tickets. DigitalGenius can predict case metadata to reduce data entry, and suggest or automate responses to lower average resolution time, provide a consistent experience and improve customer satisfaction. Wise.io and DigitalGenius both integrate with CRMs -- the latter particularly with Salesforce and Zendesk.
5. Reduce Ticket Volume with Intelligent Customer Self-Service.
Another solution that spares your agents a high ticket volume is an AI app that digs through your knowledge base to deliver relevant, easily understandable solutions to common cases. Solvvy learns from past successful ticket resolutions to identify similarities with existing tickets and automatically prescribe steps to resolution. It understands the everyday language of customers, redirects challenging tickets for human intervention and provides a dashboard to track its performance. Solvvy integrates with Zendesk, Service Cloud and Desk.com.

6. Dig Through Industry and Social Media Data for Account-Based Marketing and Sales.
Targeting intelligence solutions like those provided by InsideView dig through extensive industry data based on qualifying criteria -- firmographics, business activity, technology profiles -- to identify optimal B2B account-based marketing prospects. Account alerts can be customized to deliver news and social content according to buying triggers while complex enterprise accounts can be simplified through a 'family tree' of buying authority -- freeing up resources and labor for other marketing activities. InsideView integrates with numerous large CRMs like Salesforce, Dynamics 365 and SugarCRM, as well as marketing automation solutions like Marketo and Eloqua.
7. Automate Service Desk Operations with a Digital Service Agent.
Digital service agents, as with digital sales assistants, aren't at the point of fully replacing humans, but they're quite capable of automating simple tasks and fielding common requests. Ipsoft's Amelia is capable of emulating natural language and handling basic operations such as opening accounts, registering new clients, processing claims or answering questions. The solution expands its knowledge through observation and the benefits of a learning AI are clear: a constantly improving employee who works 24/7 without fatigue for Service and Support departments whose main costs tend to be personnel.
8. Trawl Through Past Data for Accurate Lead Scoring and Predictive Marketing.
Implementing an effective lead scoring model is easier said than done; weighting criteria for sales relevance can be inexact and liable to fluctuate. A solution like Mintigo leverages your existing CRM and marketing automation data -- behavioral and demographic information -- by improving data integrity and completion, adding marketing indicators from public databases, and identifying buying propensity from your past closed deals to provide real-time scores for current leads, which saves you considerable time and mental bandwidth devising and updating an analog model.
9. Predict Caller Intent and Reduce Escalations with Speech Analytics.
Customer support call centers already use IVR, but navigation can be tricky for some customers. Rather than rely on static branching options, call centers can deploy Uniphore's Akeira, an AI virtual assistant that can interpret natural language queries and provide consistently correct answers. Akeira understands 25 languages and 150 dialects, works 24/7 and operates optimally in a specific domain scenario, like an industry vertical or specific use case. The call center AI assistant can improve case resolution speed and first call resolution rates while mitigating agent burnout and managing ticket volume.
10. Speed Up Content Production Using Natural Language Generation.
Business attracting leads through inbound marketing face the challenge (and cost) of producing high-quality, relevant content tailored to the interest of their customer base. A solution like Wordsmith, developed by Automated Insights, is capable of building natural-sounding, original content based off templates and added data for product descriptions, landing pages, personalized emails, reviews, news articles, client reports, and so forth. It sounds fanciful until you realize their clients include Amazon, Cisco and the Associated Press. Wordsmith can produce content in over 15 languages and integrates with Zapier for automated workflows.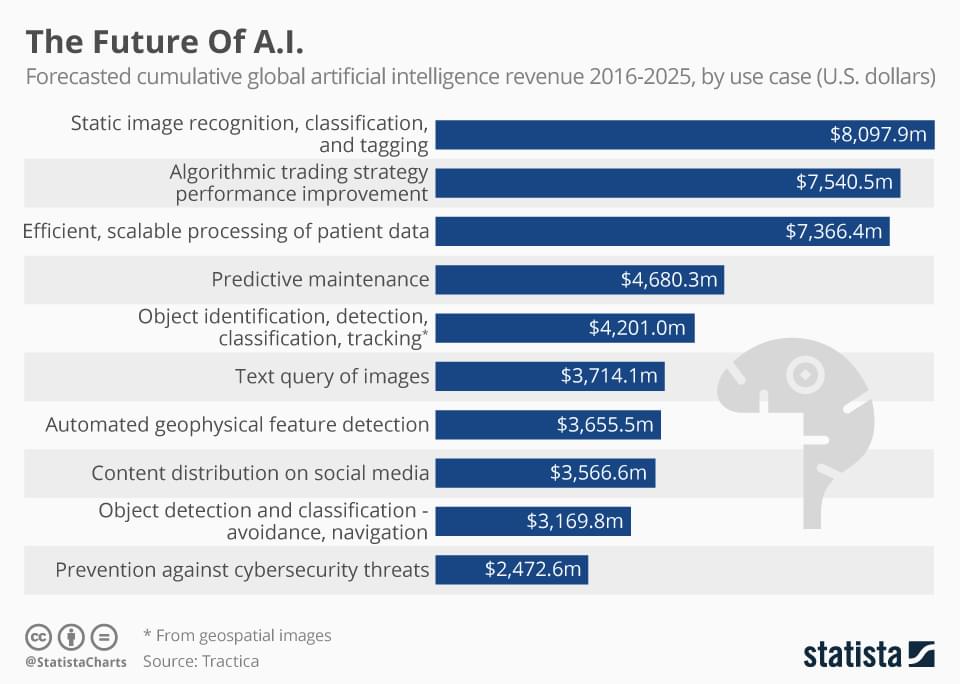 11. Analyze Patterns in CRM and Public Data for Daily Predictive Lead Scores.
CRMs store lead activity and sales data whose actionable insights are limited by our ability to apply superior analytical models at the right times. InsideSales offers predictive analytics solutions to produce accurate lead scores in addition to recommendations on when and how to contact them based on variables including demographic, geographic, company and industry data. InsideSales solutions can also identify at-risk deals, build a timetable for when deals are likely to close, accurately forecast revenue, and improve sales call workflow.
12. Onboard New Sales Reps with Proven Sales Techniques.
AI assistants provide value not only through analysis and timing, but also by guiding human reps to make informed decisions. TopOPPS measures the health of leads and opportunities based on activity and customer profiles, identifies successful sales behavior among reps to offer guidance to new hires and presents itself as a module in commonly used applications to increase data entry into CRMs and overall CRM user adoption. TopOPPS integrates with Salesforce and other CRMs.
13. Gather Business Intelligence to Gain Audience Insights and Anticipate Opportunities.
The challenge with forecasting is the presumption that historical trends will continue into a future with unknown conditions. While predictions will always be somewhat inexact, companies can identify emerging opportunities and threats in uncertain situations with enough data points and analysis. Bottlenose's Nerve Center applies data mining, analytics, and machine learning drawing from public data sources to provide business intelligence, historical analysis, real time trend and sentiment analysis, monitoring and alerts. Bottlenose caters primarily to Enterprise clients who may deploy a marketing automation solution like Eloqua, Pardot or Marketo.
14. Allocate Funds Effectively to Increase Account-Based Marketing ROI.
Predictive solution 6sense not only trawls through industry data for high-value accounts that meet your ideal clients' firmographic criteria, but also searches for companies in active buying cycles for particular products or services. This allows a B2B company to focus advertising and engagement spending towards prospects with the highest buying propensity and prioritize engaged leads. 6sense offers a complementary app that tracks which accounts are searching for prioritized keywords for further focus of outreach resources. 6sense has partnered with marketing automation provider Marketo and offers integrations with various other CRM and marketing solutions.
15. However They See Fit!
For those with the technical chops, Microsoft and Amazon provide their Azure and Amazon machine learning design environments for developers to build, deploy, and share their own predictive analytics solutions. Both vendors provide introductory materials for tech professionals and popular use cases; Microsoft offers a gallery and a marketplace for developers to share their apps while Amazon showcases customer success case studies.
While AI and machine learning may have reached the apex of their hype, the benefits for productivity, cost savings, forecasting and efficiency are real. Not every CRM is currently capable of offering predictive analytics capabilities, but there's no reason your company should go without -- these AI applications can leverage data from your CRM and public sources to bring your business competitive advantage and measurable material gain.