Powerful automations reduce repetition
Call queuing to route calls

Unlimited Calling, Texts, Faxing, Video
24/7 U.S Based Customer Support

Mobile apps, online meetings & business SMS
Simplified billing & free onboarding services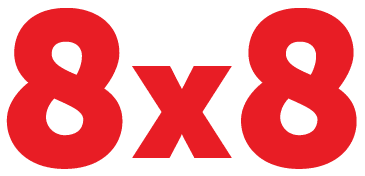 Unlimited calling in up to 47 countries
HD video conferencing & mobile app

Upgrades are free and simple
Desktop and mobile apps

A Cloud-based Communications Platform
Deploy In Minutes, Easily Add/Edit Employees

Collaborating capabilities and file sharing suite
All-in-one call, text, video, fax, and more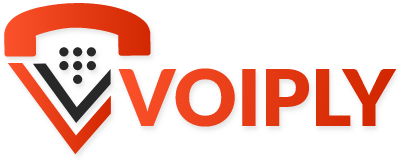 No Contracts. No Setup Fees. USA Support
Order Online and Get Your Phones Next Day

Sayso chat solution offering voice and video
Auto attendant, call recording, VM-to-email

HD call quality & 99.999% uptime
Call recording & auto attendant

35+ Advanced calling features
24/7 Dedicated customer service

Rich PBX features & advanced call controls
Security is SOC 2 and HIPAA compliant

Toll-free, vanity or local numbers
Custom greetings, extensions and more

Toll free, vanity or local numbers
VIP/black-list call routing & call recording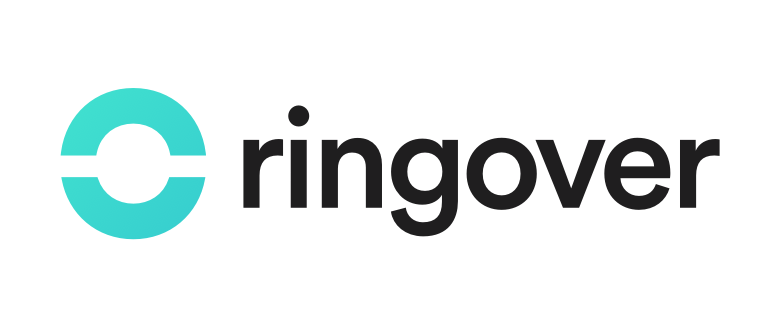 Local numbers in 65 countries
Videoconferencing and instant messaging
What is UCaaS? 
UCaaS, short for "Unified Communications as a Service," is a cloud-based multichannel business communications software.
It unites channels like VoIP telephone service, video conferencing, email, chat messaging, faxing, social media messaging, and SMS texting into a single interface -- meaning users no longer need to constantly switch from one application to the other. 
Users can also access this central communications hub on multiple devices, including desktop computers, smartphones, laptops, and tablets. 
UCaaS platforms are scalable, so it's easy to add additional telephone lines, users, or new channels and features as a business grows. 
Top UCaaS benefits include: 
Decreased business communications costs

Increased flexibility 

A streamlined communications process

Improved internal team collaboration 

Automatic conversation synching (users can pick up where they left off on several channels) 

A higher level of customer service and increased employee productivity 

Insight into customer and agent behavior via advanced analytics

Improved

marketing strategy
As of this writing,
close to 20%
of companies already have a UCaaS software and strategy in place. 
UCaaS Features and Functionalities 
In addition to the numerous communication channels referenced above, there are several other features and functionalities that should come standard with high-quality providers. 
These include: 
Call Handling and Call Management Functionalities
Features like call forwarding, routing, transfer, and call blocking and mute all streamline the call control process. They also help lead to a higher level of first call resolution, fewer missed calls, and ensure that a customer reaches the best agent to guide them through their unique situation. 
Especially given that over 60% of employees now work from home at least once a week, features that automatically forward calls to multiple phone numbers make it easy to connect with agents no matter where they are. 
IVR and Call Flow Design
Interactive Voice Response (IVR) offers customers a high level of self-service by guiding them through a predetermined call path. Customers can respond to automated questions by either entering their answers into the phone keypad or by speaking their answers. The software uses NLP (natural language processing) to connect callers to the right department/agent or provide them with the answers they need.
Other Virtual Telephony Features
Additional phone communication features to look for include: 
Call monitoring features like whisper, barge, listening, etc. 

Visual voicemail/voicemail transcription

Voicemail-to-text/voicemail-to-email

Call recording

Click-to-call

Audio conferencing 

Find Me, Follow Me
Advanced Video Conferencing Features
Web conferencing tools should include features like: 
Screen sharing and remote control

Meeting waiting rooms 

Simultaneous chat messaging with file uploads

SIP trunking

Toll-free calling and vanity phone numbers

Softphone application

Third-party software integration
Analytics and Data 
UCaaS platforms should provide both real and historical data on agents, communication channels, and customers. 
The software should also include exportable reporting templates and the ability to create entirely customized reports that can be run and sent out at set intervals. 
Top KPIs to monitor include: 
Average call handling time

Average call waiting time

Number of call minutes per agent

First contact resolution rate

Average response time

Average call transfer rate

Call abandonment rate

Customer satisfaction rate

Number of interactions per channel 

Average revenue per customer interaction
Team Collaboration Tools
In addition to improving your external communication, a UCaaS solution should have functionalities to boost internal collaboration and communication. 
These features can include: 
Instant chat messaging 

File storage 

File version control

Basic task management functionality

Basic

CRM capabilities

 
How to Choose a UCaaS Provider
When beginning to research potential UCaaS vendors, in addition to offering the features above, there are several other ways to evaluate the provider's overall quality of service. 
First, they need to offer a guaranteed uptime that is explicitly outlined in the Service Level Agreement (SLA.) Only consider UCaaS tools that have an uptime of 99% or higher. 
Also consider the overall installation/implementation process. Will you be able to port your existing business phone numbers into your new account? How long does the setup process take? Can the provider offer a phased migration, or can it only offer an extensive overhaul with a large learning curve? 
Next, review the overall quality of the mobile application. Especially if you're a largely remote or mobile-first workforce, any smartphone app version of the software should have roughly the same features as the desktop one. 
What about customer support? Is it available 24/7? Does the provider only offer telephone support, or can your team members also reach out via email, chat, or other communication channels? 
Finally, make sure you're aware of the privacy and security features of the UCaaS tool. 
Does it offer end-to-end encryption? Is it HIPAA, HITECH, and GDPR compliant? What about user controls like blocking numbers/video conference attendees, waiting rooms and password protection, SSO, and two-factor authentication? 
In addition to overall standards, you also need to consider if a platform is truly the right fit for your individual business. 
Key Considerations for Buyers 
Before making your final decision on UCaaS providers, consider the specific needs of your business and team members and how your top contenders will meet them. 
Ask yourself the following questions. 
Does this UCaaS system integrate with my existing business tools? 
Even if you're planning to expand your current communications capabilities with UCaaS software, you likely still already use several popular third-party applications. 
Team chat solutions like Slack, project management tools like Monday.com, or email marketing platforms like MailChimp will need to integrate with your new UCaaS software so that you can continue using them. 
Check out the provider's app marketplace and ensure that its third-party integration capabilities include your current communication tools. 
What kind of "cloud solution" does the platform offer? 
Not all cloud-based tools are created equal. 
In reality, when a provider says they are "cloud-based," they could mean truly cloud-based, a hosted cloud solution, or a hybrid cloud.
A truly cloud-based solution includes PBX, communication, and collaboration tools on one global platform. This means recovery solutions are built into the platform, that the providers are responsible for upgrading the software, and that the vendor manages nearly everything about the tool in the cloud. 
A hosted solution means that the provider's data center hosts (houses) necessary hardware and PBX functionality. This means that several platforms may be hosted in the data center (one platform for web conferencing, one for voice calls, etc.) This may require users to pay for several recovery plans and capacity, and that your overall experience may not always be consistent. 
A hybrid solution is both cloud-based and premise-based, and is often used to transition legacy on-premise technology to the cloud. A hybrid solution is ideal for enterprises that have used primarily on-premise systems in the past, and don't want to have to sacrifice their past investments to immediately transition to the cloud.
What are the available pricing models?
It's no secret that one of the main reasons why so many companies make the switch to a UCaaS solution is the level of cost savings it offers. 
But before you sign a contract, make sure that the available pricing models actually make those savings possible. 
For example, as a newer and smaller business, you might think that the least expensive plan is your best bet. But as you look closer, you discover that some features that are essential for your company are paid add-ons -- but that you're paying for features you don't need. 
Keep in mind that many providers also offer customizable plans and individual pricing, so don't count out a provider you want to use that doesn't have the "perfect plan" available without reaching out to a representative. 
Does the provider offer employee training? 
Especially depending on the number of new communication channels you're adding and the advanced features many providers offer, you may need more than just customer support alone during and after the implementation process. 
If your employees have never used any kind of multichannel communication tool, they'll likely need training on how to use your new UcaaS solution. 
Top providers offer live or pre-recorded training programs that teach your teams how to take advantage of all the features they offer. 
While not all companies will need this training, if you anticipate a complicated onboarding process with your team, ensure it's available before committing to a platform your team will spend more time trying to figure out how to use than actually connecting to customers.
Does the provider offer all the communication channels and features you need? 
The specific communications channels you need will depend on the preferences of your customers and employees. 
First, make sure you know which channel the majority of your customers prefer to connect with you on. For example, large-scale ecommerce shops may find that most consumers initiate communication via website chat, while a local small business may still rely on telephone communication over anything else.  
The same goes for essential features.
Smaller companies may not need to pay for advanced features like faxing, remote desktop control, or a high number of toll-free monthly minutes. But they may need niche capabilities like online appointment booking or automated email reminders. 
Even if you decide to go with a more basic plan, make sure any future communication channels and features you'd like to expand to using in the future are available. 
The Bottom Line 
UCaaS platforms make it easy for customers to reach out to companies on their preferred contact channels, prevents time-consuming miscommunications, and lowers operating costs. 
The providers outlined in this list offer extensive features, tiered and customizable plans, and a positive overall user experience. 
Make the switch to unified communications, and manage your business conversation in a single platform.